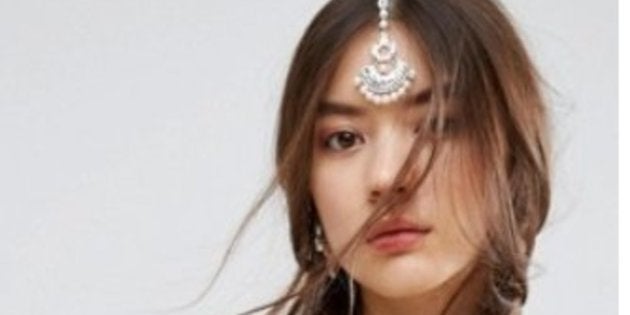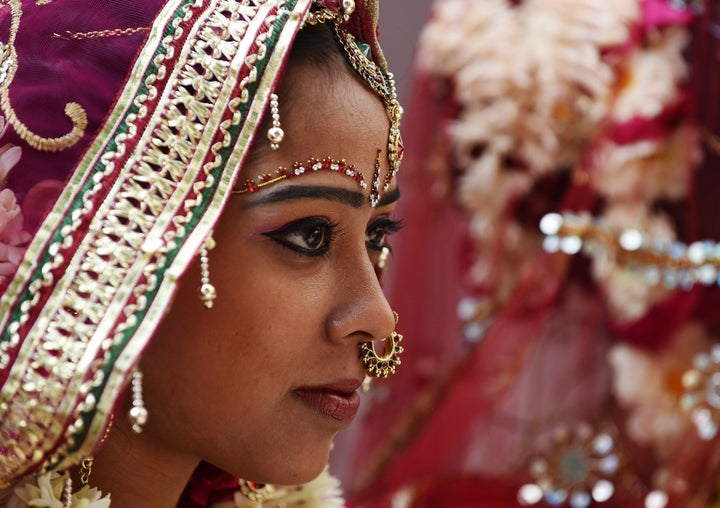 A maang tikka, known to some as a tikli, is a traditional South Asian accessory typically worn by brides from the center part of their hair to the forehead, over the ajna chakra.
It symbolizes the bride's third eye as well as the union between two people on a spiritual, physical and emotional level, according to BollywoodShaadis.com.
So when ASOS, a British-based fashion retailer, put one up for sale on its website and labeled it a "chandelier hair clip," many people of South Asian descent were not OK.
South Asian and Hindu accessories have been the target of cultural appropriation for a while, but especially since the rise of trendy "festival wear."
The bindi, for example, is typically worn by South Asian women to signify their marital status, to remind them of prayer or, like the maang tikka, mark the anja shakra. Today, some people wear it just to look cool at Coachella.
But ASOS' apparent rebranding of the tikka was the last straw for many people.
Some people assumed the company was too lazy to learn the South Asian accessory's real name. Others wanted ASOS to drop the "chandelier" nonsense and call it what it is.
"Dear @ASOS," one Twitter user wrote. "If you really want to be a cultural appropriation enabler, the least you can do is call it a Tikka, not a chandelier hair clip!!"
Aisha Haque, a Bengali woman in London who goes by @ashlibob on Twitter, was one of the first people to call ASOS out on its "chandelier hair clip," according to Globalnews.ca.
She told the Canadian news site that ASOS, much like many other fashion companies, gets away with appropriating a culture she holds dear.
"You can't just blatantly take something from another culture and give no acknowledgment. That is highly offensive," Haque told Globalnews.ca.
"These big companies get away with it again and again," she added. "I'd like to tell people to start understanding what cultural appropriation is and that it's very much okay to make noise when you see it happening."
At the very least, ASOS appears to have noticed the chandelier backlash.
As of Thursday evening, the Faux Pearl Chandelier Hair Clip was no longer available on the ASOS website. Similar products, including one named the Orelia Semi Precious Festival Hair Tika, were removed by Friday.
A spokesman for ASOS confirmed to The Huffington Post that the company removed some products in response to the "chandelier hair clip" controversy.
"We apologize for any offense that may have been caused. We have now removed this product from our site," the spokesman said in an emailed statement.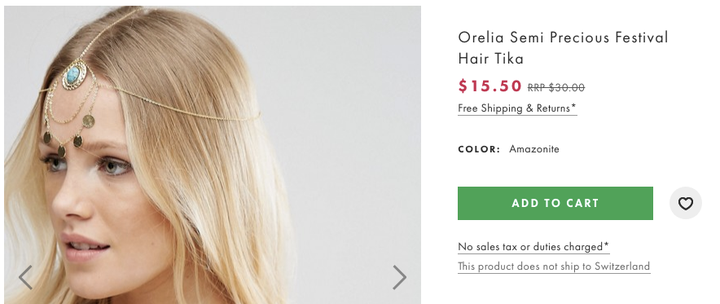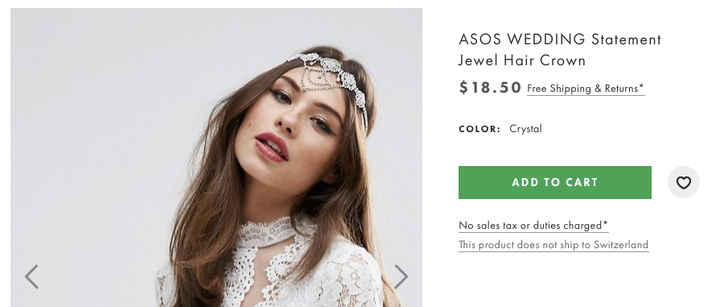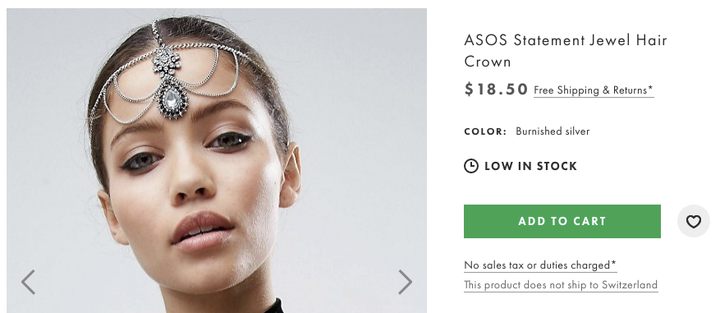 This story has been updated to include a comment from ASOS.