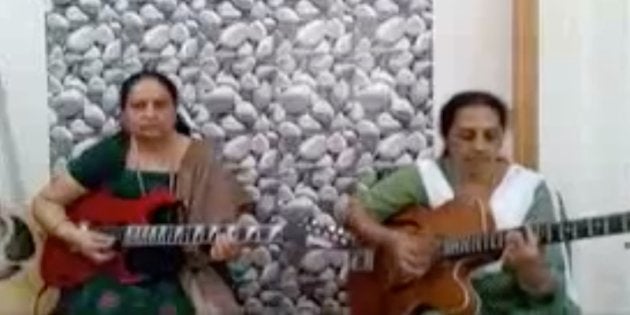 What comes to mind when one says 'guitarist'? A cool dude maybe, with tattoos and a quirky hairdo? Or a hipster girl effortlessly strumming it ?
Whatever it is, it is unlikely to be two women in standard-issue Indian homemaker attire with their hair pulled back. That is exactly the perception that these two ladies will rip layer by layer with their unmatched guitar skills and cool quotient.
In a video posted by desinema, one can see the pair, playing the lead and rhythm guitar respectively, render the Kannada song 'Endendu Ninnanu Maretu' from the movie Eradu Kanasu like nobody's business. Take a look:
The thrilling performance makes us realise, yet again, that there is no one definition of cool. Keep slaying, ladies!