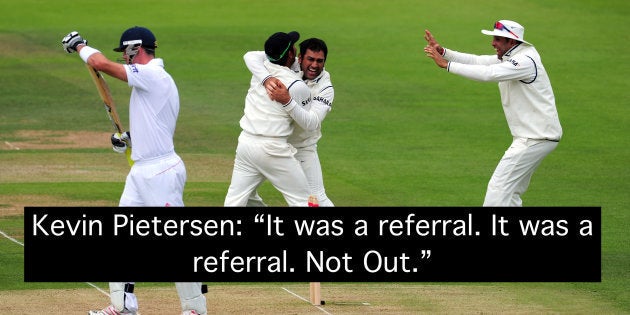 We are only two days into the latest edition of Indian Premier League (IPL) and there's plenty going on already. Not only is it raining sixes and fours, a generous amount of healthy banter on the field has kept viewers glued to their TV sets.
During the second match, played between Rising Pune Supergiant and Mumbai Indians, a funny on-field episode left fans and commentators in splits.
Manoj Tiwary, who was at the first slip, was on the microphone chatting with commentator Kevin Pietersen about his fitness, when Pietersen got the bright idea of trolling Dhoni.
Pietersen to Tiwary: "Manoj just tell MS that I am a better golfer than him."
Tiwary obliged and said to Dhoni, "Pietersen keh rahe hain woh aapse accha golfer hain (Pietersen is saying he is a better golfer than you)."
Dhoni leaned towards Tiwary's microphone and replied, "But you are still my only Test wicket!"
For the record, this was a reference to Dhoni's short bowling spell during a Test match against England at Lord's in 2011. Pietersen, who seemed to have nicked the ball, and was caught behind the stumps, was declared not out as the ball had grazed his thigh pad. The dismissal was finally overturned by UDRS (Umpire Decision Review System).
And, Dhoni has no Test wicket.
Pietersen, blessed with a good sense of humour, erupted in laughter and responded, "It was a referral. IT WAS A REFERRAL! Not Out. I'll tell you what. It's wonderful when you get real good people on the mic, you got the players on there, you get some great stuff. Well done, mate."
Here's the video of the exchange:
Pietersen later took to his Twitter account and posted this:
"Magnificent from @msdhoni on the mic this eve! So much fun for viewers to get the humorous side of a champion! I'm still better at golf!"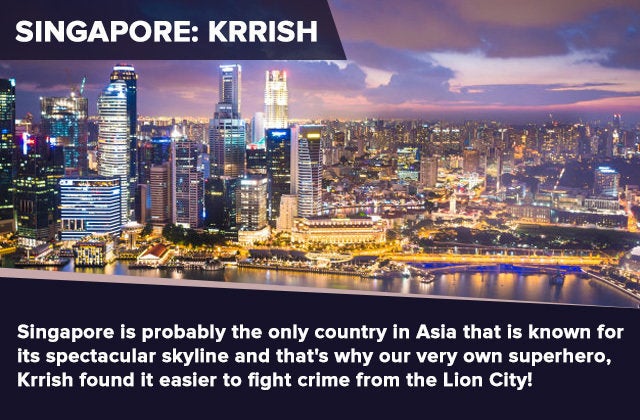 Destinations Every Bollywood Fan Should Add To Their Travel Bucket List