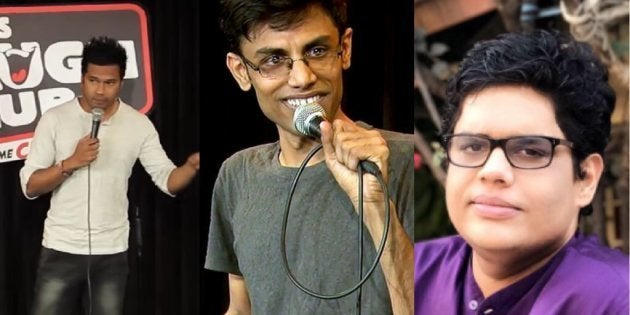 There are times in an individual's life when everything seems bleak, they are overwhelmed by despair and death seems to be the only escape. The reasons for such overwhelming pain could be anything from heartbreak, loneliness, loss of a loved one to substance abuse, unreasonable expectations, bullying and just about anything else. Suicide might be more common than we want it to be, but it is not one that cannot be resolved.
Still, there is little doubt that every time a young student takes his or her life, we as a society have failed them.
On Monday, a 24-year-old college student committed suicide by jumping from a Mumbai hotel room situated on the 19th floor.
Minutes before taking his life, the victim, identified as Arjun Bharadwaj, streamed a Facebook Live video. Disturbingly, the video went viral on Facebook, which essentially means that people began sharing it.
According to the Times Of India, the police found nine short suicide notes on the table in Bharadwaj's hotel room.
In the wake of the tragedy, popular stand-up comedian Biswa Kalyan Rath took to his Facebook account to provide some hope and motivation to school and college going youth by sharing his "failures" and how he overcame them. In the post, Rath talks candidly about his indifferent grades, poor job prospects and his lack of any employable skill.
"My CGPA in college was 6.83 out of 10 or less, I can't remember or find that grade sheet. I almost failed in many subjects. I don't know anything about biotechnology.

I did not get placement in any company. To put that in perspective, IITs have a near 100% placement rate.

I wasn't good at anything then. I could play some shit on a guitar, or write a poem on some blog or click horrible photos with a DSLR camera. Complete lack of skill, completely unhirable."
He goes on to mention how his first job paid him much less than what his friends made, and how depression took its toll on him. Amidst all this, he was fortunate to have friends he could count on.
"I was also going through personal problems as well, which I don't want to get into but I was emotionally fucked as well.

These things made me feel like a spectacular failure.I was depressed for a couple of years and I lost around 8 kgs. I was thin to begin with. Thankfully I had friends to support me throughout."
The struggle and failures embarrassed him but he kept working and, eventually, received appreciation for his work.
Rath goes on to stress how lack of good grades in school or college doesn't mean failure in life, how hard work is its own reward and success is secondary, how every failure is an opportunity to learn, how believing in yourself should be your top priority, why asking for help is nothing to be ashamed of and, most importantly, how it is important not to judge someone when they behave in a different manner.
Internet star Mallika Dua took to her Facebook account and urged the people to seek mental help because it is as important as any other form of medical care.
Dua further adds, "Treat it like a stomach ache. You would take a medicine for it right? If it persists, you would see a doctor right? It's the same thing, except the brain is even more important than the stomach."
Life sucks most days and it has nothing to do with what and how much you've got going for you. Understand that and act upon it. Please seek mental help. It's as important as any other form of medical care. Just give that a chance even if you don't want to give yourself another one. There's people and medicines out there to MAKE SURE you feel better. A lot of times you may not even realise what's making you feel and act the way you are. Chemical imbalance is almost entirely correctible. You are very very valuable to your family and loved ones. Please don't put them and yourself through this. Reach out for professional help if you sense something is wrong. It's normal. You are normal. Please dont let anything and anyone make you feel otherwise. Don't end your life. There's more to it than you think. Hold on to it for the ones that love you. It will get better. Treat it like a stomach ache. You would take a medicine for it right? If it persists, you would see a doctor right? It's the same thing, except the brain is even more important than the stomach. Probably the most important of them all. This too shall pass.
Soon, the comedy collective All India Bakchod (AIB) took to their Facebook page giving hugs because, you know, things can suck at times, right?
Hey there

Whoever you are.

We know things suck right now.

But there are people in the comment section here who are listening. And we've got hugs to offer.

Giant, tight, long, heartfelt, group hug.
AIB's co-founder Tanmay Bhat spoke about "problems" and how it is a good idea to "make friendship" with them and talk about them with your friends on his Snapchat account.
One of the most common messages I get is, "Omg I was so stressed, I was so upset about college life, marks, job, internship, but your video cheered me up."
Even though I have lived the same life, I've been to school, college, I've had heartbreaks, I've had worries about marks, and job and admissions.
Seeing your messages and seeing how often you guys are this upset, it reminded me just how stressed young people are people in this phase of life.
You feel like this is the biggest problem you have and if this gets sorted, life will be set.
I feel like it needs to be said. Problems never go away. Today problems are about marks, admissions, exams. Tomorrow's problem is job. Boss is an asshole. Money isn't coming. I need promotion. I have so many needs.
We haven't even discussed about health problems. There are some problems where it is not even in your control.
The point I'm trying to make is that yes the problems you have right now seem like the worst thing in the world, but believe me you'll get over them and move on.
I secured 65% in 12th. I spent three months stressing about which college I will get. I thought once I get into college, all problems will be over. Then I joined college. Then stand-up came in. But there was no money. Then money came in, we founded AIB. But problems never got away.
Make merry with problems. Problems will never end. Introduce your problems with friends. Your friends will relate to your problems and give you perspective. Your friends will make you forget your problems for a while.
Share your problems with as many friends as you can. Problems will get scared and go away or at least you'll forget about them for a while.
Moral of the story: Make friendship with problems and introduce them to your friends. You might get along.
You can check the video uploaded by Tanmay here:
Other stand-up comics urged troubled kids to talk to them and share their problems.
This isn't the first time that a stand-up comic has come forward to talk about student suicides, depression, and the pressure on youngsters.
Daniel Fernandes, who often drifts to the dangerous territory to talk about the real issues in our society, is talking about student suicides here.
Last year, the comedy collective, East India Comedy a.k.a. EIC, took on the subject of student suicides in their popular series, EIC Outrage.
The video features Sapan Verma, who talks about Kota town in Rajasthan, which is the epicentre of coaching institutes that prep candidates for competitive college entrance exams. Over 1.5 lakh students flock to Kota every year to join these institutes.
The video also features leading Indian comedians who share their experiences of grappling with the Indian education system.
Varun Grover
Rohan Joshi
Atul Khatri
Ashish Shakya
If you struggle with suicidal thoughts or attempts, call any of these helplines: Aasra 022-27546669, Sneha 044-24640050, Jeevan 065-76453841, Pratheeksha 048-42448830.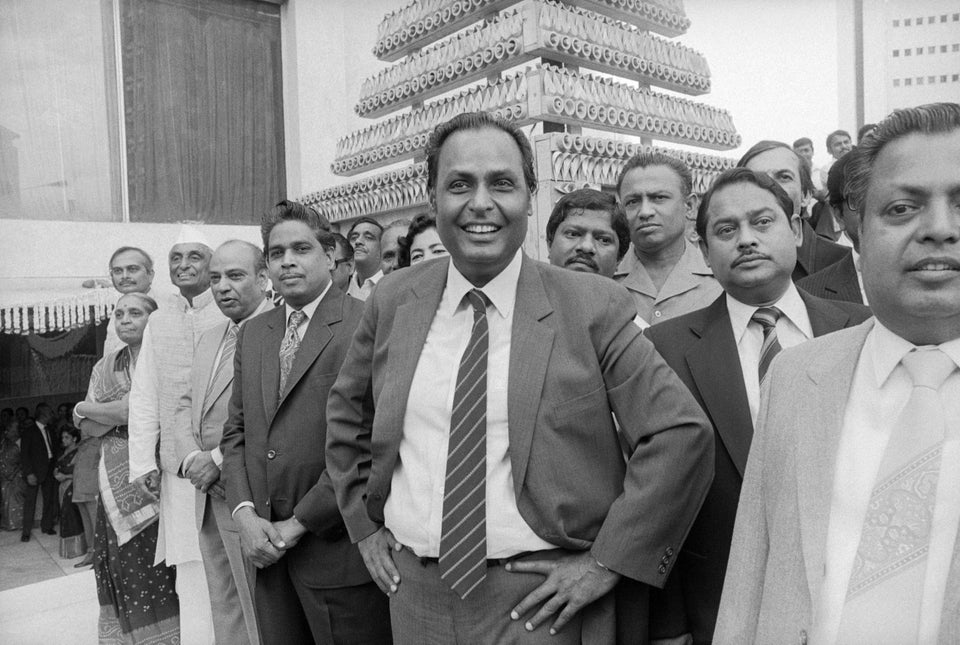 9 Self Made Indians Whose Success Will Inspire You