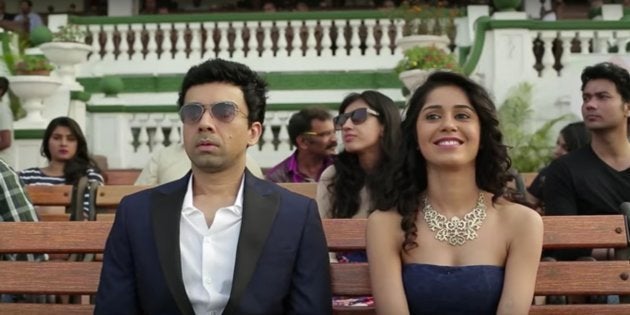 The worst thing about Mondays is that the next weekend just seems so darn far away. Suddenly, five days feels like a lifetime, and no matter how much you hope and pray, you know time isn't going to hurry up for you. However, that doesn't mean your countdown to the weekend has to be dry and boring! So this evening, wrap up your work, head home, cuddle in bed and start binge-watching these awesome short films!
This Academy Award-winning film revolves around the story of a baby sandpiper (a shore bird) learning to overcome her fear of water. Writer and director Alan Barillaro was out for a run on the beach when he noticed birds fleeing from the water, but returning between waves to eat. That's what inspired him to make Piper. And here's a fun fact—even though the film is only 6 minutes long, it took him three years to create it!
Love is complicated, but sometimes all you need to do is take a leap of faith! Half Ticket is a refreshing story of two strangers from Mumbai falling in love. The whole story is centred around a blind date at the derby, which is a break-away from the regular date ideas. Rekindle your faith in love with this beautiful short film.
It's amazing how this 10-minute film can take you through a myriad of emotions. From happiness to sadness, from hope to despair, you will feel every human emotion possible. Not big on dialogues, the film is about how a boy finds love in the most unexpected way.
Watch how Naseeruddin Shah brings the human emotions of love, loss and reunion to the fore in this emotionally captivating 12-minute short film. A movie that everyone can relate to, this short film deals with love in a very realistic way.
If you like supernatural movies, then this is one short film you can't miss! This short film was later made into a full-length feature film which is considered one of the scariest horror movies ever made, but that doesn't take away from the fact that this short film will send chills down your spine just as well.
Directed by Farhan Akhtar, Positive features Boman Iran and Shabana Azmi in the lead roles. The movie revolves around the strained relationship between a father and his son and how the family deals with the father's life-threatening illness.
If you have seen Up and fallen instantly in love with Dug, then this is one movie you cannot miss. According to Jonas Rivera, the producer of this Pixar film, Dug's Special Mission "is a little bit of the backstory of what Dug was actually doing out there on this mysterious mission when we meet him in Up".
Featuring Nimrat Kaur, El'ayichi is a story about a wife whose husband is dead but lives on in her house as a ghost. She's the only one who can see and talk to him. Barely 5 minutes long, this short film portrays how Nimrat's character is fed up of her clingy husband, and how the ghost wants to leave her, but can't.
These awesome films are only the tip of the iceberg. Get your dose of fun and relatable short films by subscribing to this new YouTube channel.