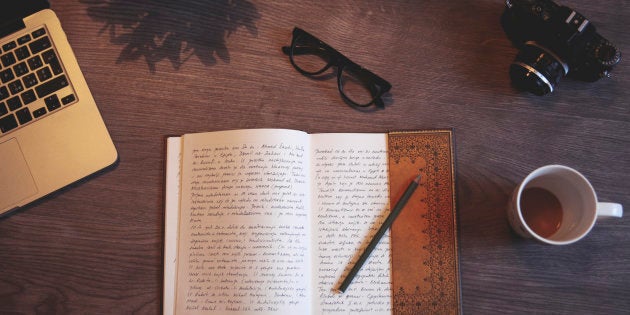 Earlier this week I read a remarkable testimony by a writer called Wyl Menmuir about his struggle to finish his first novel. Originally started as a thesis requirement for a Master's degree, The Many took months in the making, before it was accepted for publication. Then last year, defying Menmuir's wildest expectation, it found its way into the Man Booker Prize longlist.
Sounds like a fairy tale, right? Not quite, really.
Going by Menmuir's account, his entire journey, from the conception to the moment of glory, seemed like an extended nightmare. As a journalist familiar with the comfort of churning out articles tailored to a word count and deadline, he decided to apply the same principles to writing fiction by setting himself a quota of 500 words a day. It didn't take him long to realise it was a misplaced strategy. A tried-and-tested formula that works for the grind of the news cycle is likely to flop on its face when imposed on the nebulous world of fiction.
If you have to create a story out of thin air instead of foraging for it among existing facts, you can't always depend on yourself to keep up the flow—of words, inspiration, enthusiasm. (A work of non-fiction is more susceptible to responding favourably to such a routine.) As Menmuir also realised, the worst Nemesis for a novelist is not the blank page (yes, there's that too), but the Internet. He desperately sought to control the time he spent trawling through it, installed an app to restrict his access. Yet another app helped track the progress of his book bit by bit. Over the months, it also, quite inevitably, became a record-keeper of his emotional highs and lows.
Menmuir's commitment to the literary cause reads like the confession of a martyr or, worse, a convict who has served an onerous sentence. Metaphorically, such analogies make sense. Writers who have published successfully often speak of the pains of their craft outweighing the pleasure. Yet, nothing seems to deter more and more people from wanting to commit their stories to print, even at the risk of enslaving themselves to regimes dictated by apps, which decide when they may check emails or if they have laboured satisfactorily for the day so that they may retire to bed with a guiltless conscience.
Which brings me to a question: Why are so many so desperate to write a novel even at the risk of inflicting untold suffering on themselves?
There are those for whom writing is a calling. They have to make time to write, even if that means putting their job or family at stake, because the consequences of not doing so are unbearable, physically as well as mentally. Of course, within that group there are many who struggle with writer's block, teeter on the edge of knowing what they want to write about and being overwhelmed by the frustration of not finding the words to say it. Then there are still others who are convinced they have a story to tell as well—that it is their democratic right to do so—and they must be published, no matter the trouble, expense, time and heartache involved in getting a novel out.
In my former career in publishing, I met people of the last kind frequently, those who claimed to be always working on a book, usually a novel. These aspirations are intensely humane and legitimate. Getting a book out in the world in the age of self-publishing is no longer as big a challenge as it once used to be. Enlisting the help of ghost writers to complete a novel is more common now than ever. The bar for what gets to be published is also relatively relaxed in the subcontinent, where the market is heterogenous and eclectic. It is quite possible for almost any book to reach its intended reader.
Unsurprisingly, the prospect of having a book to one's name almost assuredly within one's grasp makes the hunger to publish grow stronger. In India, trade publishers put out several hundred new books each year; yet, the scarcity of readers remains an abiding complaint. Are we then staring at a scenario where there are more writers and books than a commensurate appetite for reading?
While any form of creativity, by its intrinsic nature, is an exercise in vanity, it is usually redeemed by the gift of talent. If the impulse to write a novel is driven mostly by self-aggrandisement or a desire to acquire an imagined cultural capital that would open doors to literary salons and festivals, the result may turn out to be less than salutary.
There is undoubtedly a great pride to be experienced in being successfully able to complete a manuscript or have it accepted for publication. More often than not, writers need inexhaustible resources of fortitude, determination and a fair amount of luck to get to these stages. Writing, like any other creative activity, is the outcome of rigour and discipline. But behind the toil and trouble, there must burn a flame of passion, an irrepressible urge, a pure compulsion, to tell a story — which turns, somewhere along the way, into an act of heroism as well as hedonism.
Each of us has a story to tell, but maybe not all stories deserve a public airing. Some of us may not be even equipped to tell our stories in writing — and that's fine too. The view from behind a printed page is anyway nicer than in the front of a blank screen.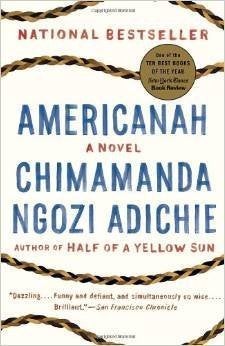 Books From The Last 5 Years That Every Woman Should Read