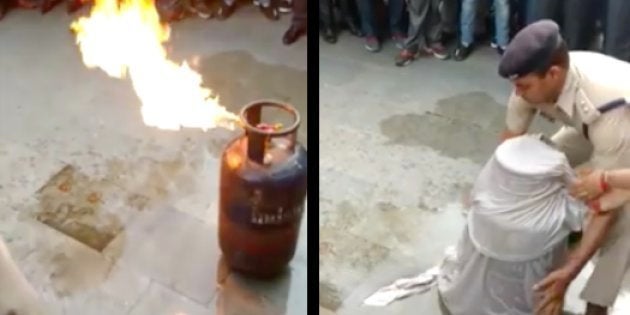 LPG cylinders are a boon that have made life easier in millions of households by providing a cheap and clean mode of cooking. However, being highly flammable, they are also among the most common causes of fires in India.
Practically every house in India depends on LPG cylinders for their daily meals and one small slip or oversight is all it takes to cause a massive fire. In a video uploaded on Facebook by Sushil Kumar, a policeman demonstrates how to douse a fire caused by a leaking cylinder in one very quick and simple step.
"Wrap the cylinder with a wet cloth," the policeman can be heard saying. He then demonstrates how to wrap the cylinder tightly so that the supply of air to the raging flame is cut off.
You can watch this highly informational video here:
However, bear in mind that taking small steps to prevent any possible outbreak of a fire is the best option. A little alertness can go a long way in keeping you safe.