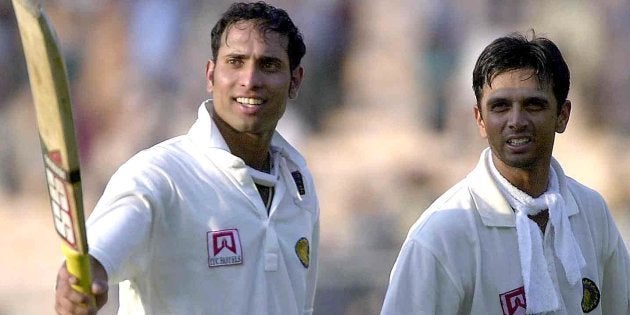 Just a week ago, host India upset Australia, pulling off a spectacular 75-run victory over the visiting side in the second Test match that was played at the M Chinnaswamy Stadium in Bengaluru. The India-Australia series score now stands at 1-1, with two more Test matches to go.
After a match-winning stand of 118 runs between Cheteshwar Pujara and Ajinkya Rahane, R Ashwin put the final nail by picking up 6 wickets in Australia's second innings.
All of which reminded us of the Test match in which India leveled the Border-Gavaskar series 1-1 against the Aussies on 15 March, 2001, and which is often referred to as the finest Test victory ever recorded on the Indian home soil.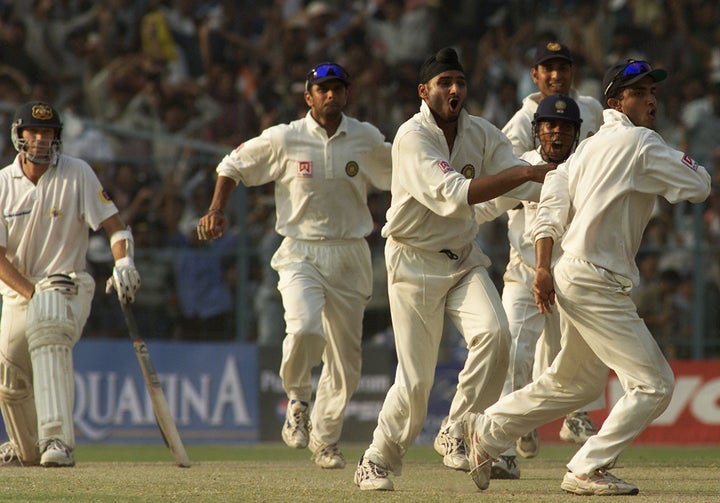 On this day, 14 March in 2001, in a historic Test comeback, Mr. Dependable Rahul Dravid and V. V. S. (Very Very Special) Laxman batted all day to get India from 254/4 to 589/4 against Australia at the Eden Gardens in Kolkata.
The visiting Australia side had recorded their 16th consecutive Test victory after thrashing India by 10 wickets in the first match at Mumbai.
In the second Test, being played at 'Dada' Sourav Ganguly's home ground and a favourite cricket match venue, the Eden Gardens, the tempo was set for a cracker of a match.
Australia won the toss and the skipper Steve Waugh decided to bat first. Opening batsmen Michael Slater and Matthew Hayden gave the visitors a solid start putting up 103 run-stand on the scoreboard. Slater fell 8 short of his 50 while Justin Langer cruised to his half-century.
After the tea break, a young Harbhajan Singh came into the attack and removed Hayden for 97.
The Turbanator soon created history by becoming the first Indian bowler to take a hat-trick in a test match, uprooting Ricky Ponting, Adam Gilchrist and Shane Warne in three consecutive deliveries.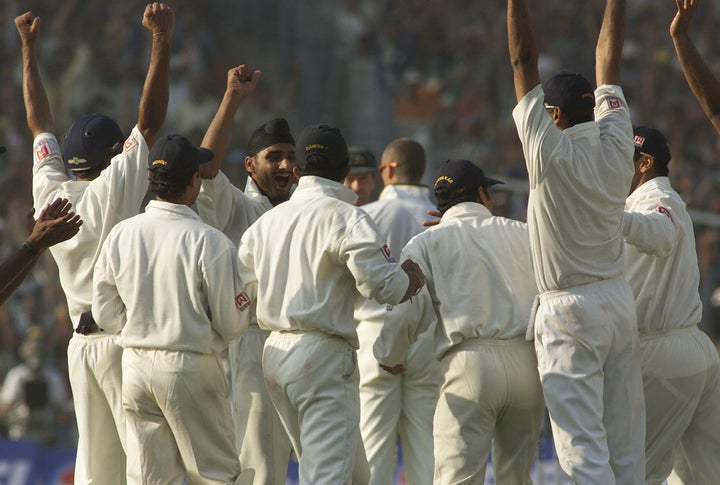 The Aussies, who were 193-1 at one point, had folded like a house of cards at 269-8.
The tenth man, Jason Gillespie, chipped in a crucial knock alongside skipper Steve Waugh who played a steady and rock solid inning.
Day 2, March 12, 2001
Steve Waugh played the innings of a skipper. In a determined knock of 110 runs, Waugh, along with tail-enders Gillespie (46) and McGrath (21*) who showed a lot of character, took Australia to a comfortable position.
Waugh scored his 25th test hundred, taking his side to 445 from 269/8. Harbhajan ended up with 7 scalps.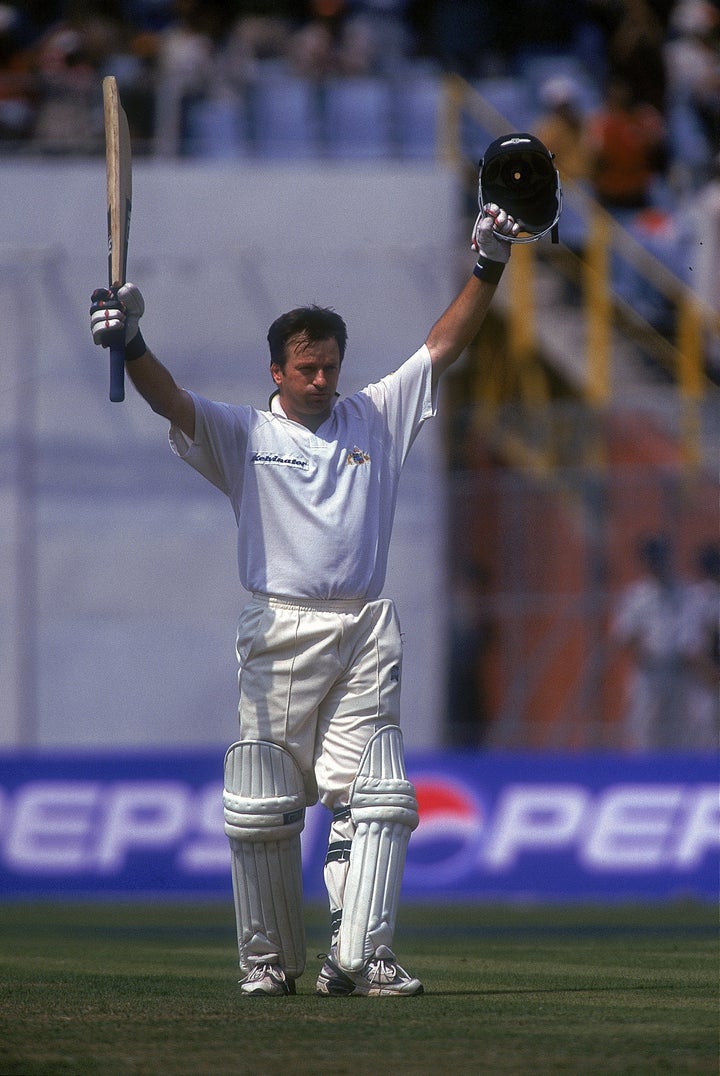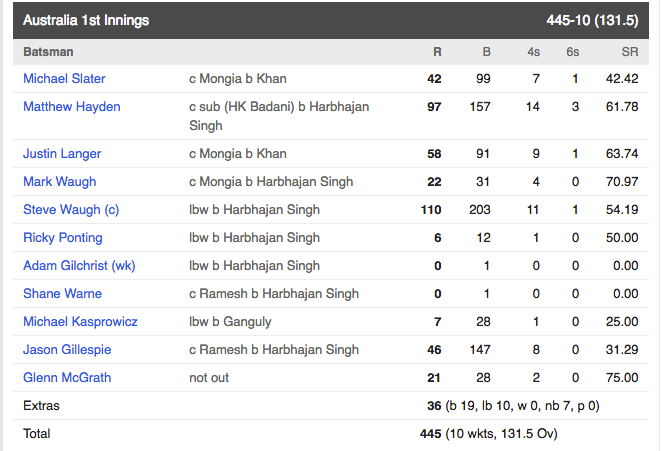 India, on the other hand, began poorly. Sadagoppan Ramesh was sent back to the stands by Gillespie without troubling the scorers. McGrath and Jason Gillespie led the attack from the front, with India at a humiliating 128-8 at the end of Day 2. The only man to show any fight was Laxman.
Day 3, March 13, 2001
Laxman, who scored a valiant 59, pushed India's score to 171. Trailing by 274 runs, the home team found themselves 74 runs short from avoiding a follow-on.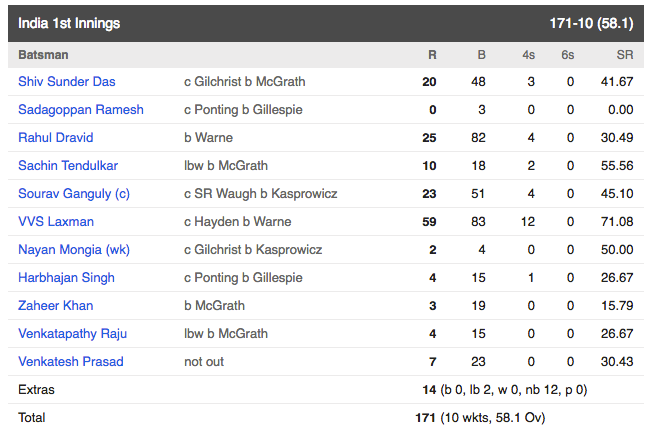 With a giant lead on his back and his bowlers showing no mercy whatsoever, Waugh had no second thoughts on calling the Indian batsmen back to the pitch again to hand an innings defeat to the hosts.

India began their second innings with much more determination. Openers Shiv Sundar Das and Sadagoppan Ramesh looked solid and added 50 runs on the scoreboard without losing a wicket. On 52-0, Ramesh was caught in the slips by Mark Waugh earning Shane Warne the first wicket of the innings.
Das was joined by V.V.S Laxman who would then go on to play the knock of his life. Das fell for 39. Little master Sachin Tendulkar too was dismissed cheaply for 10. And Dada was dismissed after a gritty 48. Day 3 ended with India putting up a fighting 252-4, with Laxman scoring his 2nd century.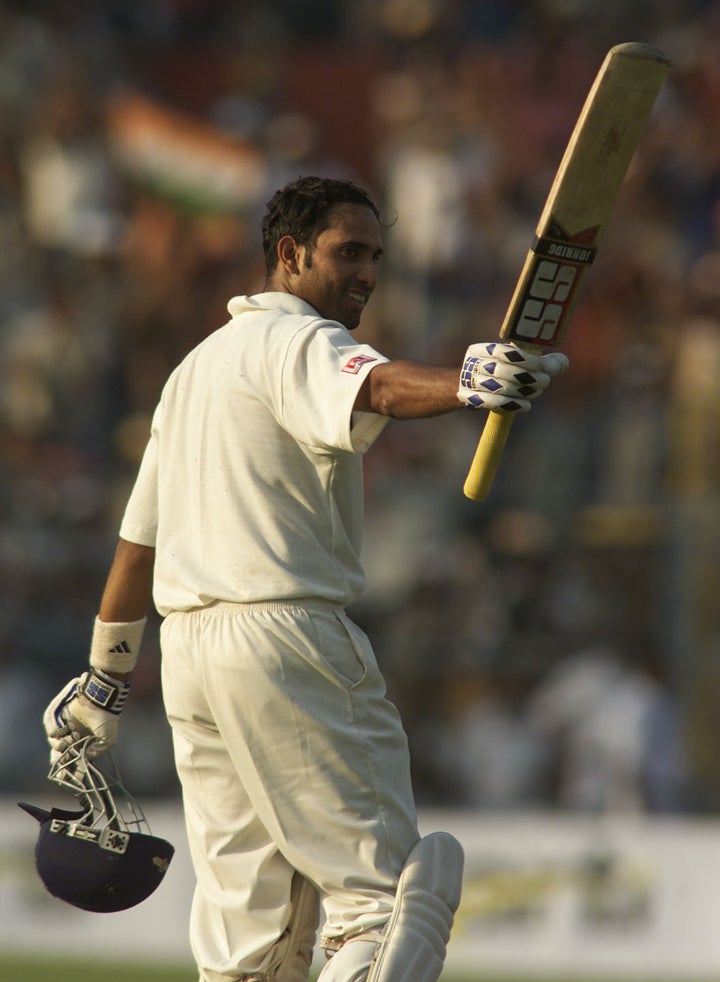 Day 4, March 14, 2001
The day that made it to the history books. The day that is etched into the memories of every Indian cricket fan. The day when India didn't lose a wicket.
On this day, 14 March, in 2001, Rahul Dravid and V. V. S. Laxman batted all day to get India from 254/4 to 589/4.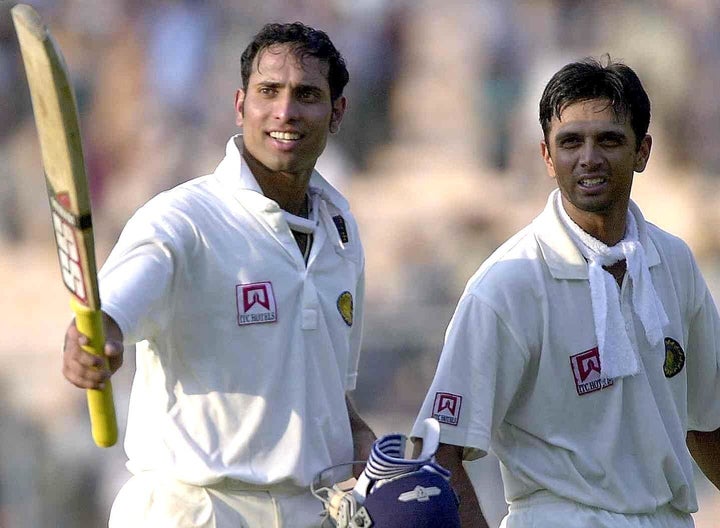 The "Wall" went on to make his 9 test century.
The crowd at Kolkata and the rest of the world cheered and relished every shot Laxman played. He played the innings of his life.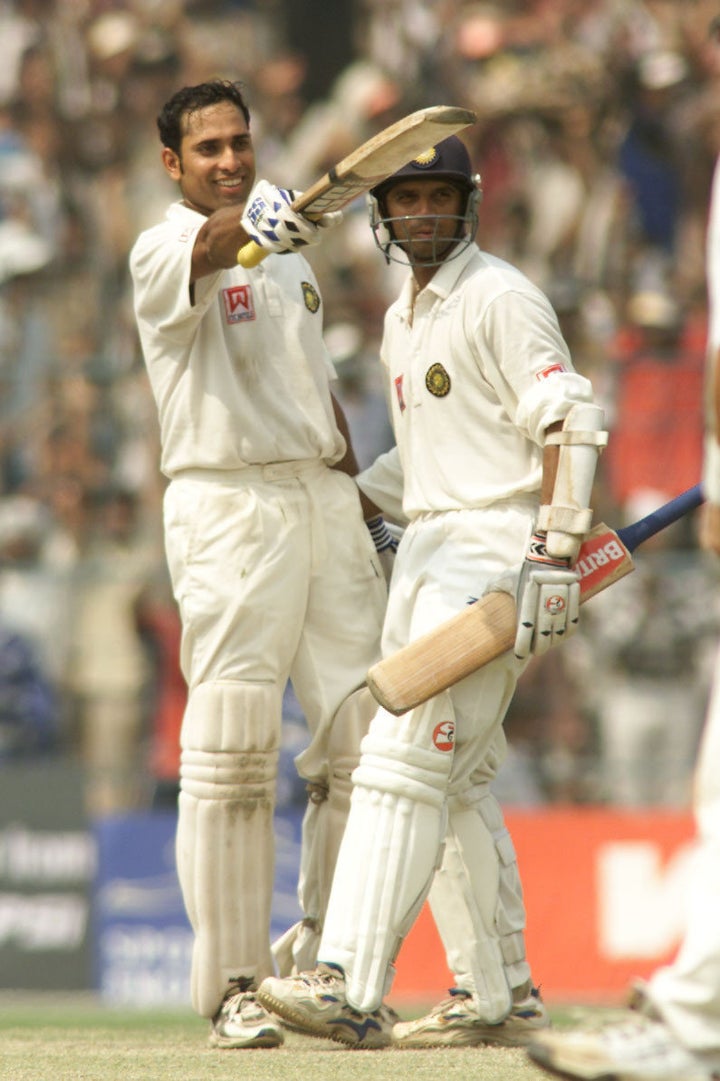 The duo batted all day long and remained unbeaten at 275* and 155*. At one point, India was following on and now, they had a lead over the visitors. Not just a lead, it was a massive lead of 315 runs. India had fought back hard and were the favourites with 589/4 on the scoreboard by the end of day 4.
Day 5, March 15, 2001
Dravid put up a score of 180 and Laxman had scored 281. The star pair had added 376 runs for the fifth wicket. And Ganguly called it a day at 657/7.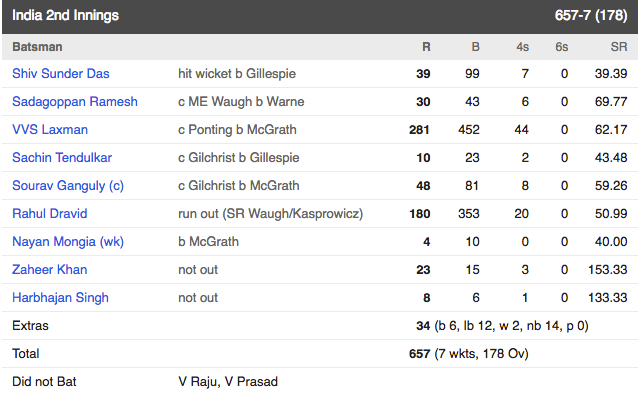 Laxman's 281 was not only his career best but also the highest individual test score by an Indian bastman surpassing Sunil Gavaskar's 236. Laxman had been promoted to the third spot after scoring a 59 in the first innings and boy did he grab the opportunity.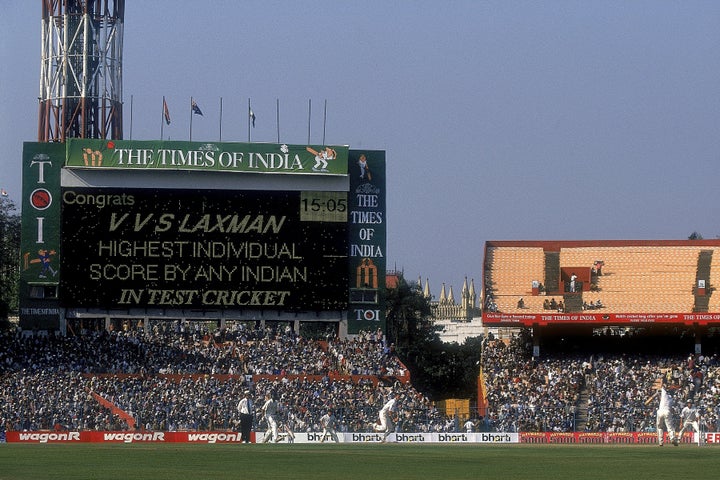 India had already batted a considerable number of overs on Day 5. With only 75 overs left for the day and with a target of 384, winning the game was out of question for the Aussies.
The only possible outcomes were either India winning the match or the Kangaroos toiling hard on the pitch for a draw.
With openers Matthew Hayden and Michael Slater putting up a 73-run opening stand, Australia was in the driver's seat with 166/3 in 45 overs.
But as fate would have it, star performer Harbhajan Singh, who had bagged 7 wickets in the first innings, ended up with 6-73 taking his match tally to a total of 13. With a roaring crowd backing the hosts, Aussie batsmen perished one after another, ceding the next 7 wickets for a poor 46 runs. They managed to put up just 212 runs on the scoreboard, losing by the match by 171 runs.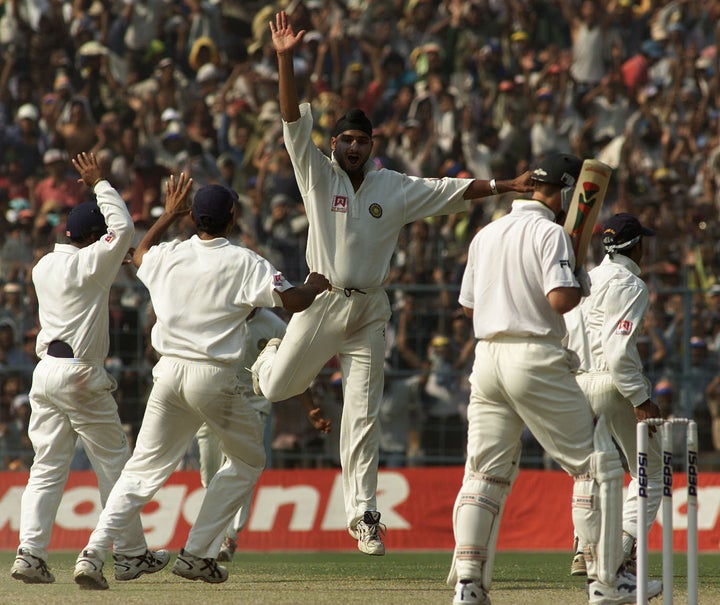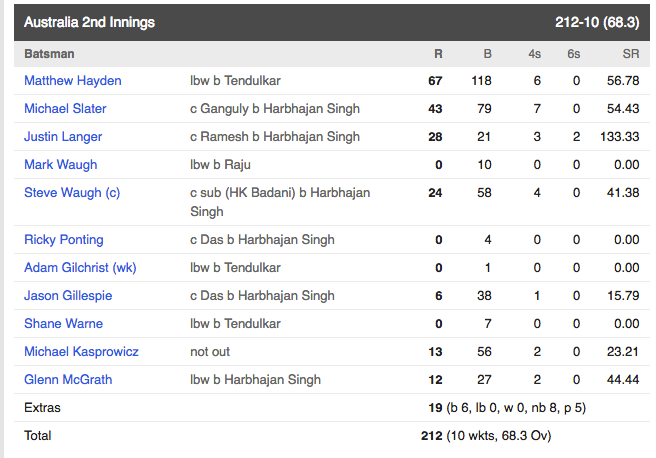 From being on the brink of an innings defeat, Team India went on to win the most celebrated match in Indian cricketing history. Laxman's extraordinary knock of 281, Harbhajan Singh's 13 wicket haul, and Dravid and Laxman's 376 run stand were the highlights of the match.
Fun fact: Bhajji managed to break Nayan Mongia's nose in the course of the match but Mongia was soon back in action.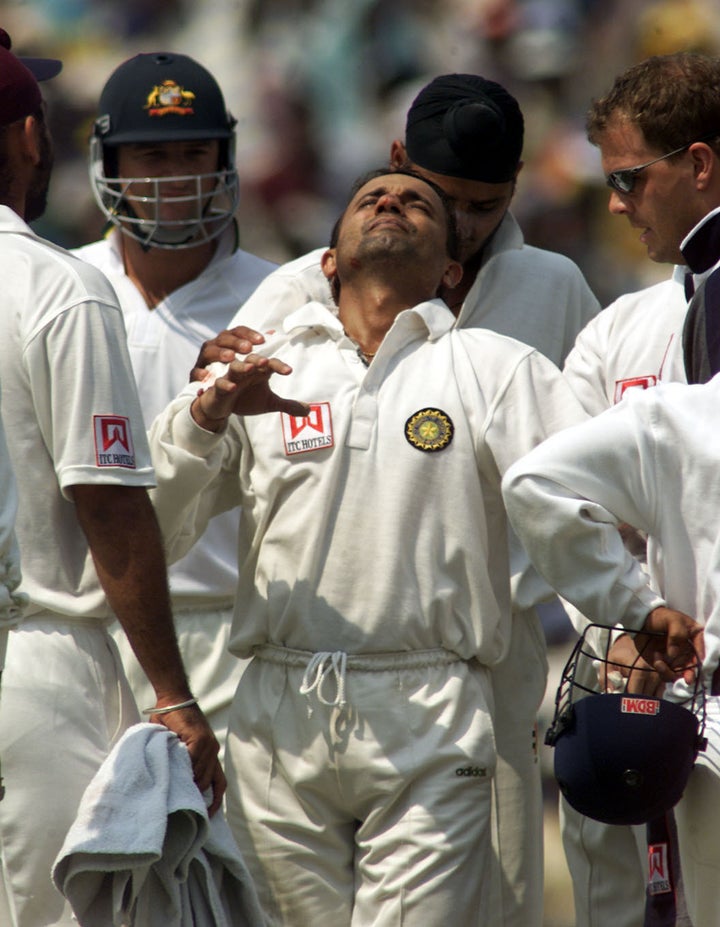 You can watch the match highlights here: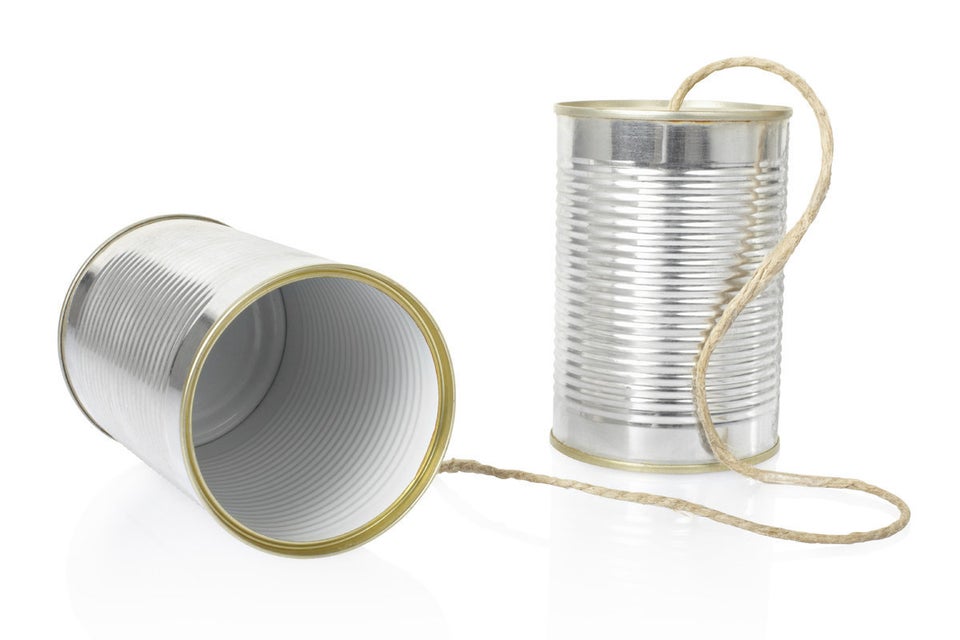 Evolution Of The Mobile Phone In Pictures