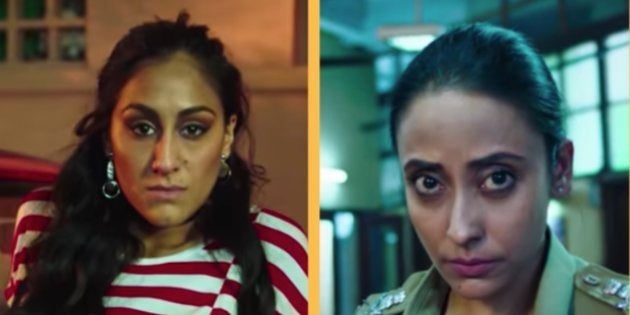 The good thing about International Women's Day and the International Women's Week is that they spark innumerable conversations about women, gender roles, stereotypes, patriarchy and suchlike. That's also the worst thing about it. Often, in their zeal to cash in on the sentiments of the day, brands go overboard in sending 'messages' for and about women.
Since a lot of these advertisements and campaigns are products of a limited need to sell a product, they often miss the nuances of talking about gender in a way it empowers everyone.
This year saw an unprecedented spate of commercials and campaigns to 'celebrate' Women's Day.
Some of them were great, some went to reinforce regressive stereotypes. Here's the best and the worst of the Indian women' day ads that we came across in the past two weeks.
Here are a couple of ads we loved:
1. Because women have been denied their half for too long and it is time we claim it.
2. This will make one realise that there are so many firsts that haven't been claimed by women.
3. It is every woman's day.
4. This ad sums up everything that the discourse on women and their issues has been about -- women's right to choose.
5. This campaign aims to emphasise how indispensable our helps are in our lives.
However, some were way off the mark.
1. This very confusing ad on gender roles.
While it is clear that the ad was trying insist that children shouldn't be restricted from doing anything based on stereotypical ideas of gender-specific activities, the ad falls into the trap of melodrama. "A boy girls like" is not exactly an coherent identity. Men or boys shouldn't be held back from doing stuff forcibly associated with just women because that would make them likeable to women. But because these jobs are everyone's responsibility and not a girl or a woman's burden.
2. By this logic there will be a contest on International Men's Day, where men name the favourite part of their car, right? Or how to be a lumberjack?
3. That's not the gender equality we have all been talking about.
4. This is a lesson on how to break one stereotype while reinforcing a couple more.
One could argue that the ad was made in a humorous way but does that absolve it of the stereotypes it has reinforced, while trying to break one? The idea is about women being economically independent. Agreed. But what about the stereotype of women being giggly gossip-mongers? Also, let's not even begin on the male co-workers who should have been recipients of a solid workplace harassment case by now.