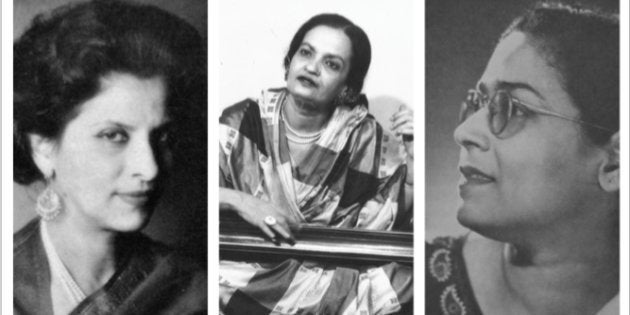 Many Indians regard feminism as a relatively recent phenomenon that originated in the West. Yet, a project focusing on the historical region of Awadh redefines what feminism means in a historical context. The 'Feminists of Awadh' project looks at 39 women pioneers who either lived or worked in Lucknow and its surrounding areas in the last 100 years.
Some of the women, such as singer Begum Akhtar, writers Ismat Chughtai, Qurratulain Hyder, Shivani and Attia Hosain, and freedom fighter Lakshmi Sehgal are well-known figures. But the project also unearths the lives of trailblazing doctors, educationists, writers, freedom fighters and performers who are now remembered only by their families, the communities they belonged to or in the neighbourhoods they once lived in.
'Feminists of Awadh' was started as an oral history project by Lucknow-based NGO Sanatkada after its founder Madhavi Kuckreja discovered that there were very few places in the city named after women. "We realised that when we remember women, the most famous ones such as Rani Jhansi or Begum Akhtar Mahal, are those who've taken on masculine roles," Kuckreja said. The Sanatkada team invited the families and acquaintances of those who knew these women well to write about their lives, with the accounts being published in the form of a book, Feminists of Awadh Par Salaam!, and shown as an exhibition in Lucknow in 2014 during Sanatkada's festival to commemorate Begum Akhtar's birth centenary. The exhibition is now on display at the Indian National Trust for Art and Cultural Heritage office in Delhi.
The project also redefines how to look at feminism in different regional contexts and historical periods. "Our definition of a feminist was someone who challenged existing stereotypes, but it was important to remember that there is no perfect feminist," Kuckreja explained. "It didn't mean that they had to break all the norms. We looked at women who did something out of the box, not just for themselves, but for other women, through which the area and community around them was influenced and changed."
Here are ten women who feature in the project and the book, Feminists of Awadh Par Salaam!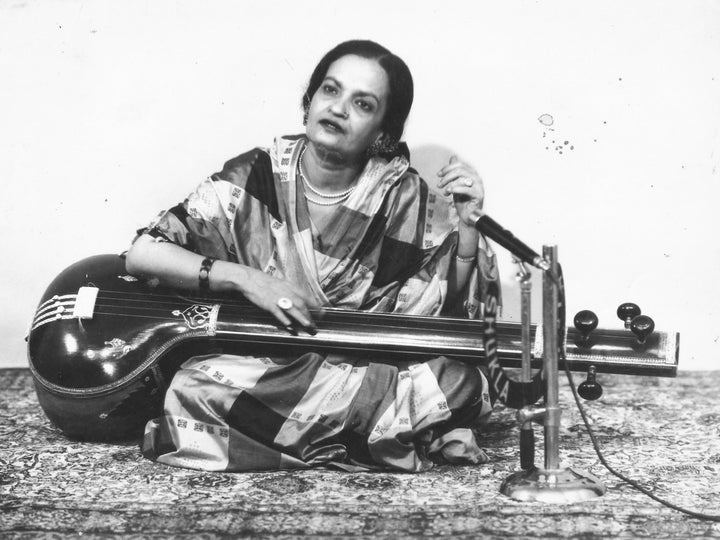 The renowned thumri and ghazal singer Begum Akhtar was born in humble circumstances as Akhtaribai Faizabadi to a tawaif (courtesan) in 1914, and trained under several classical music stalwarts. After a brief stint as an actress and singer in the Hindi film industry, Akhtaribai moved back to Lucknow in the 1940s, where she married a barrister and came to be known as Begum Akhtar. She stopped public performances in Lucknow, but continued recording for the All India Radio and performing in towns across India.
In 1952, she became the first female musician to have the thread tying ceremony (ganda bandhai) with her disciples Shanti Hiranand and Anjali Banerji and proclaimed her right to be acknowledged as an ustad. Before this, numerous male musicians had apprenticed with tawaifs but never acknowledged it formally.
"Begum Akhtar was a woman who cried easily and indulged herself in the good things of life. At the same time, she was unconventional and fearless in making her own decisions," historian Saleem Kidwai writes in the book. "She stepped out of the path that the crippling circumstances of her birth laid out for her, dared to be different, dared to grasp at freedom of choice, with the soul of a true feminist."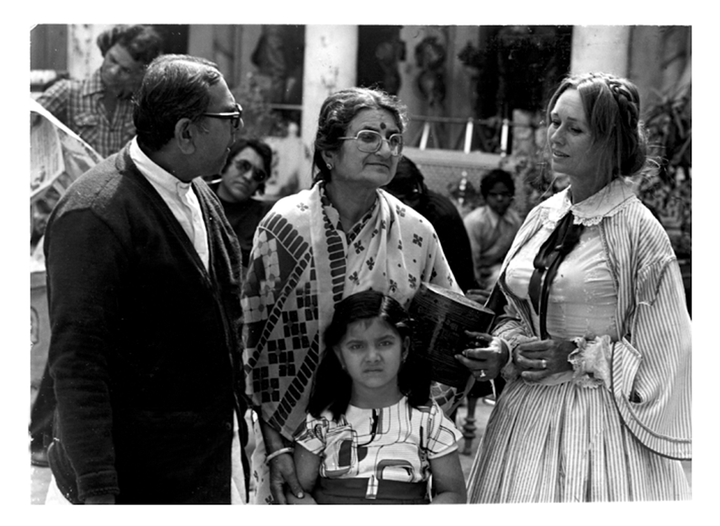 Pratibha Nagar (1918-1990)
Soon after Independence, there was a legislation to abolish prostitution that affected the lives of the tawaifs of Lucknow and other cities. In 1953, social worker Pratibha, known as Baa, and her husband Amrit Lal Nagar, started an organisation called the Mahila Udyog Kendra specifically with the purpose of mending the lives of former tawaifs and their children, promoting education, and imparting vocational skills such as dressmaking and embroidery to these families.
Her other initiatives included the discarding of the chadar in Lucknow. She would frequently go door to door to collect money from the houses of the elite in the old city, to be spent on the wedding celebrations of girls from marginalised and deprived families.
"She always spoke honestly and boldly of everything under the sun. When older women tried to dissuade her, saying, 'Baa, you shouldn't talk of such matters when these young girls are around,' she would reply: 'One day they will have to face these realities, so they should be aware of everything,'" her granddaughters recall in the book.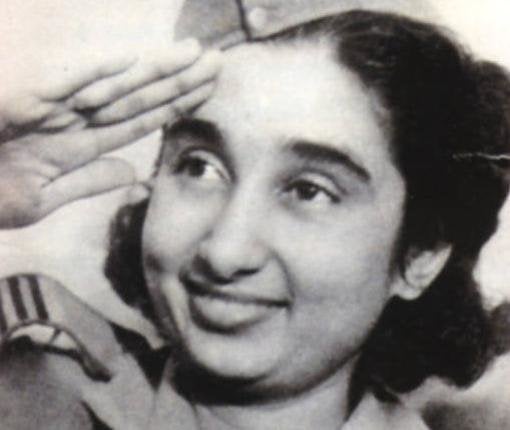 Captain Lakshmi Sahgal (1914-2012)
As a doctor, an officer of the Indian National Army, and later an elected Member of Parliament, Captain Lakshmi Sahgal wore many hats. Born in 1914, she grew up in an atmosphere of nationalist politics. By 1940, she was a qualified gynaecologist, soon following a senior colleague to Singapore where she offered her medical help to the Indian National Army. In 1943, she met Subhash Chandra Bose and became the leader of the all-woman Rani of Jhansi regiment.
In 1971, she joined the CPI (M) and represented the party in the Rajya Sabha. "She became a popular fighter for many causes, from the Bhopal Gas victims, to victims of communal violence. The anti-Sikh carnage of l984 saw her standing in front of her clinic, chappal in hand, daring rioters to kill or burn any of the Sikh families in the area," her daughter Subhashini Ali writes. "She became a spirited leader of working class movements of textile and jute workers. She came to the forefront of the women's movement of the country."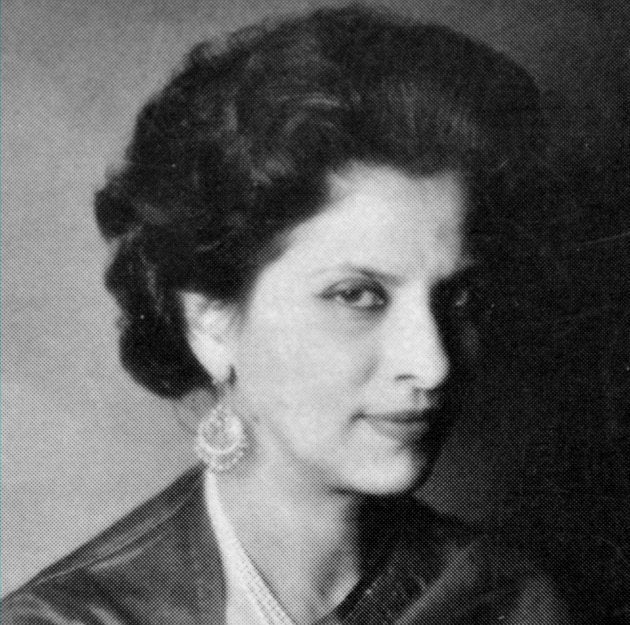 Born in a land-holding taluqdar family, Hosain was one of the first Indian girls to be admitted into the La Martiniere School for Girls which until then only took British girls. She also studied at Isabella Thoburn College and become the first woman from a taluqdari family to graduate. Hosain went on to join the All India Progressive Writers' Association. "Writing was for Attia was a private space, not one she was able to project or share. Her love of literature and writing and her struggle to make her own decisions placed her at great odds with family and society," her daughter Shama Habibullah writes in the book. She moved to Bombay in the 1940s, but took British nationality after 1947, a decision that her daughter says enabled her to travel freely between India and Pakistan. In 1961, she wrote her only novel, Sunlight on a Broken Column, an acclaimed book about a Muslim family in Lucknow of the 1930s.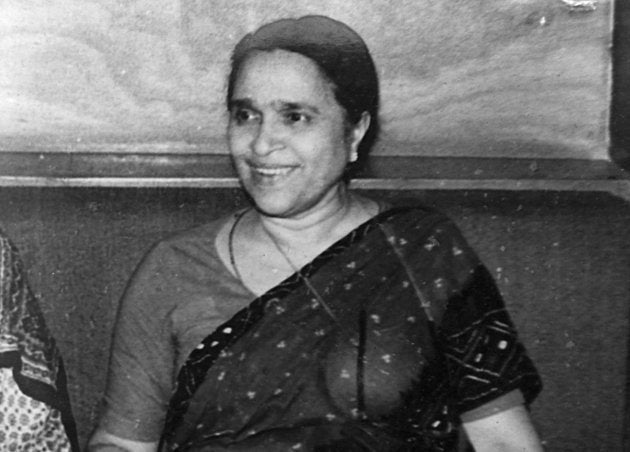 One of the most popular Hindi magazine story-writers of the 20th century, Shivani's real name was Gaura Pant. Born in Rajkot, she spent 12 years studying in Shaniketan under Rabindranath Tagore, and went on to live in Nainital, Allahabad and Lucknow with her family. Her novels and short stories are set in her native Kumaon and have strong heroines. Her most-loved works include Krishnakali, Chaudah Phere, Apradhini, Yatriki and her two-part memoir, Smriti Kalash and Sone De.
"The word compromise had no place in Shivani's vocabulary — she lived on her terms, and when she could no longer do so, she preferred to die rather than become an appendage to someone else's life," Shivani's daughter Ira Pande writes. "To her, writing was something she loved to do — she never cared whether she won plaudits from critics, she was happy to scribble whenever a story came to her."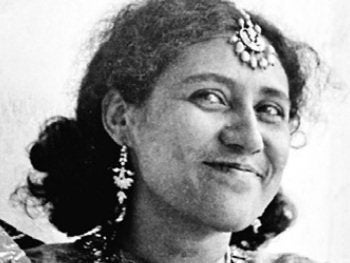 Rasheed Jahan (1905-1952)
The path-breaking Urdu writer Rasheed Jahan was one of the leading figures of the Progressive Writers Movement. One of the first students admitted to the Women's College in Aligarh, she went on to work as a gynaecologist in government hospitals in several small towns in north India, and later joined the Communist Party. "Her writings centered around the lives of women whom she encountered as a doctor and who were far removed from the heroines of traditional Urdu literature. She wrote about their bodies, battered and aged by repeated and unwanted pregnancies; she wrote about the suffocation that they felt because of the unthinking insensitivity of their spouses and their own lack of agency and she wrote about the embers of revolt hidden deep in the recesses of bruised minds," Subhashini Ali writes.
In 1934, along with Sajjad Zaheer and Ahmed Ali, she published a slim volume of short stories called, Angaarey. It was immediately considered to be incendiary and banned, with fatwas being issues against the three writers. Jahan went on to play an important role in drafting the Manifesto of the Progressive Writers Association, founded in 1936.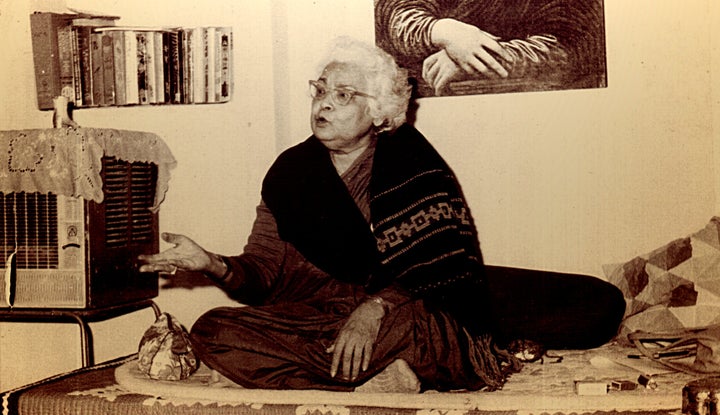 Ismat Chughtai (1915-1991)
One of the foremost Urdu writers of the 20th century, Ismat Chughtai is known for her iconoclastic, feminist writings which explored the inner workings of women's lives and consistently challenged orthodoxy. Besides numerous short stories, plays, essays and novels, Chughtai also wrote and produced films, and was an active member of the Progressive Writers' Association.
In 1942, a case of obscenity was filed against her for the story Lihaaf in Lahore. She refused to apologise even though her husband and family advised her to do so and fought the charges, which finally ended in her being exonerated.
"The woman of Ismat's writings is both simple and a rebel, innocent yet daring. Her acts, her thoughts and her courage were highlighted in Ismat's writings. Whether it was Shanta of Ziddi, the Begum Sahiba of Masooma, Abida of Jungli Kabtoor, or the Baandi of Gori Biwiall, these were characters who chose the difficult options of life rather than the easy, straight path. Ismat's woman was a woman of the new world," Urdu writer Sabiha Anwar writes. "Ismat's woman was not afraid of circumstances, nor was she one to cower before her problems. With courage she found her own way in life."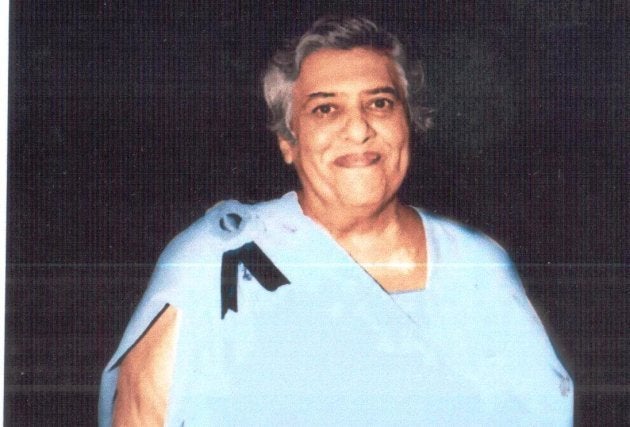 Dr. Engineer (1915-1989­­­)
Dr. Amy Dhunjibhoy Engineer was a leading gynaecologist and obstetrician in Lucknow. Known simply as Dr Engineer, she headed the Department of Obstetrics & Gynaecology at Queen Mary's Hospital (KGMC) from 1953 to 1976, when she expanded the facilities for the care of women patients and ensured the safe birth of babies. She also served as general physician to poor patients whom she saw at home without charging a fee, and remained Emeritus Professor at KGMC until her death in 1989.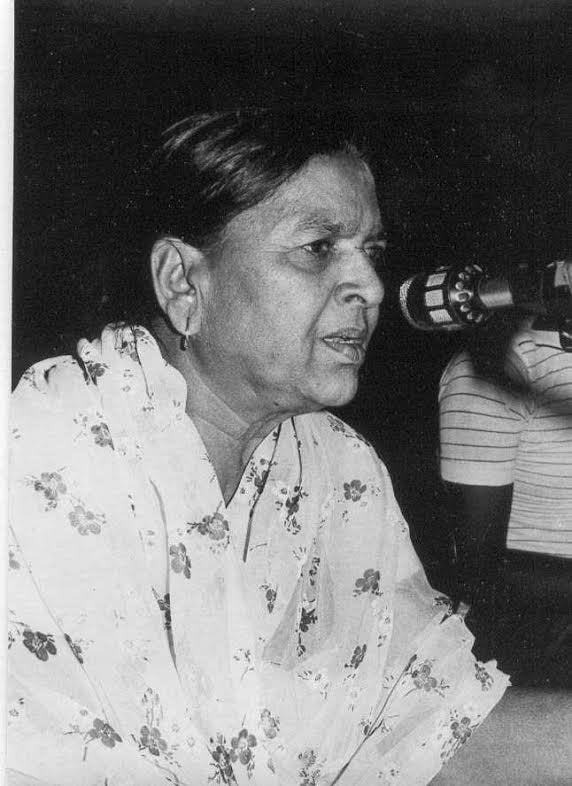 Born in a Bedia family, Gulab Bai was reputed to be the first woman to enter the world of nautanki theatre. A natural singer, she learnt music, dialogue, acting, and rose to become the heroine of countless dramas, travelling in villages and cities for performances. "I heard Gulab Bai sing fifty years ago. She sang so beautifully, one could not stop listening," a younger fellow artiste, Chandrika Prasad Nidar recalls in the book. She was awarded a Padma Shri for her contributions to the nautanki form and a Sahitya Akademi for thumri singing. Having entered a form hitherto proscribed to women, she helped expand the spaces women could move into. In the 1950s, she set up the Great Gulab Theatre Company, which is now run by her daughter, Madhu.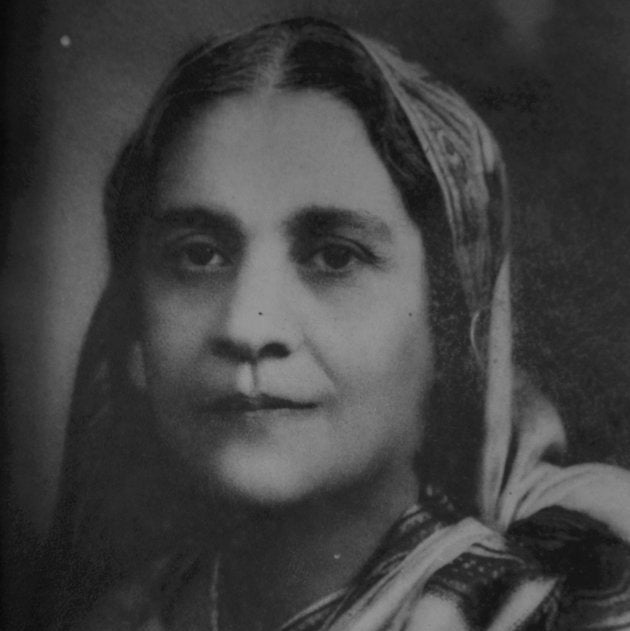 Constance Dass (1886-1971)
A woman with many firsts to her credit, Constance Dass was a double major in English Literature and Mathematics from Goucher College in the USA, the first woman topper in MA English from Allahabad University and the first Nationalist Principal of Isabella Thoburn College (I.T.) from 1939 to 1945. "During Dr Dass' tenure as the first Indian Principal of the I.T. (1939-45), she had the daunting task of steering the College during cataclysmic times: the impact of World War II, and the growing fervour of the Indian National Movement," Amrita Dass writes. "Under her leadership the college emerged as a citadel of the freedom movement."
Feminists of Awadh is on display at the Indian National Trust For Art and Cultural Heritage in Delhi.