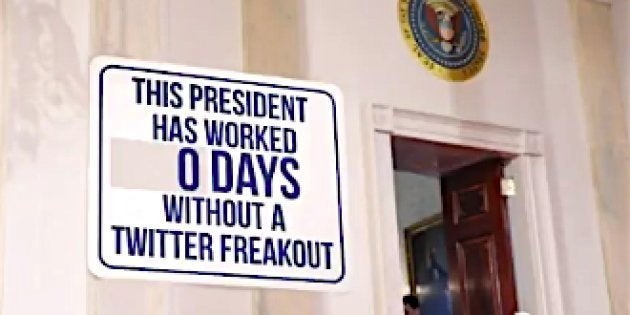 Stephen Colbert picked apart President Donald Trump's baseless wiretap claims on Monday night.
After Trump tweeted claims ― without evidence ― that former President Barack Obama had ordered wiretaps on Trump Tower in the run up to the 2016 election, the "Late Show" host lamented how it had forced the White House to set its "Twitter freakout" calendar back to zero.
"Who wakes up that angry?" Colbert asked, before urging someone to get Trump a Xanax.
Check out the full clip above.