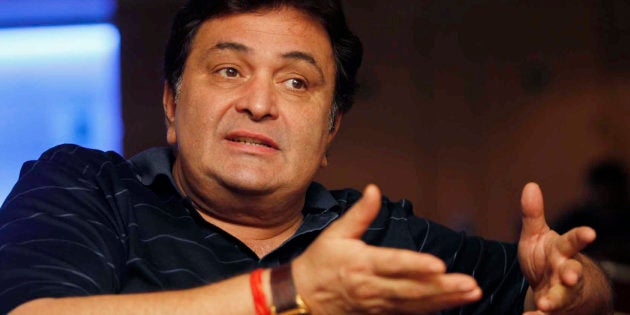 Rishi Kapoor, who has often made news because of his unabashed social media personality, recently did something that is quite uncharacteristic for a senior film actor -- he sent abusive messages to women over DMs on Twitter.
It all started when he innocuously asked this on Twitter:
Let's just say it didn't quite go down as well as he expected it to.

But turns out, this isn't the only time Kapoor was abusive to another user on Twitter.
Soon enough, a couple of people shared screenshots of abusive DM's that Kapoor had sent them.
And these are not your regular abuses but very specific insults directed on looks.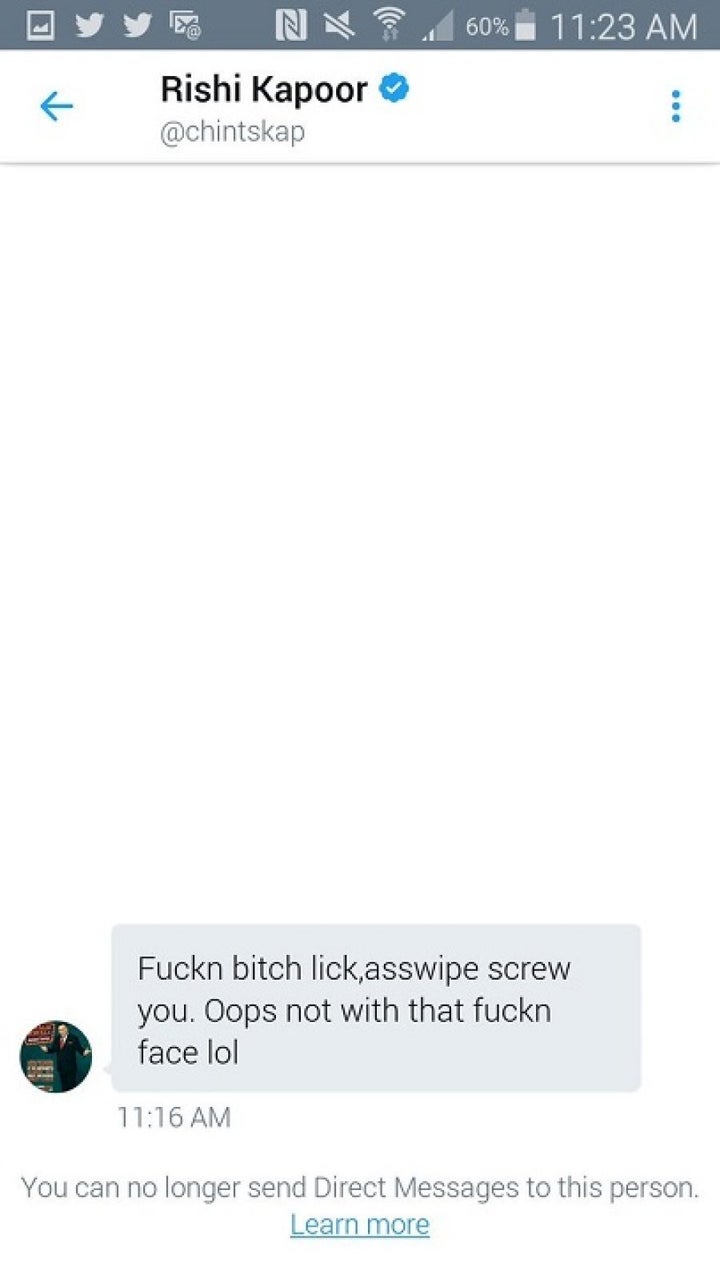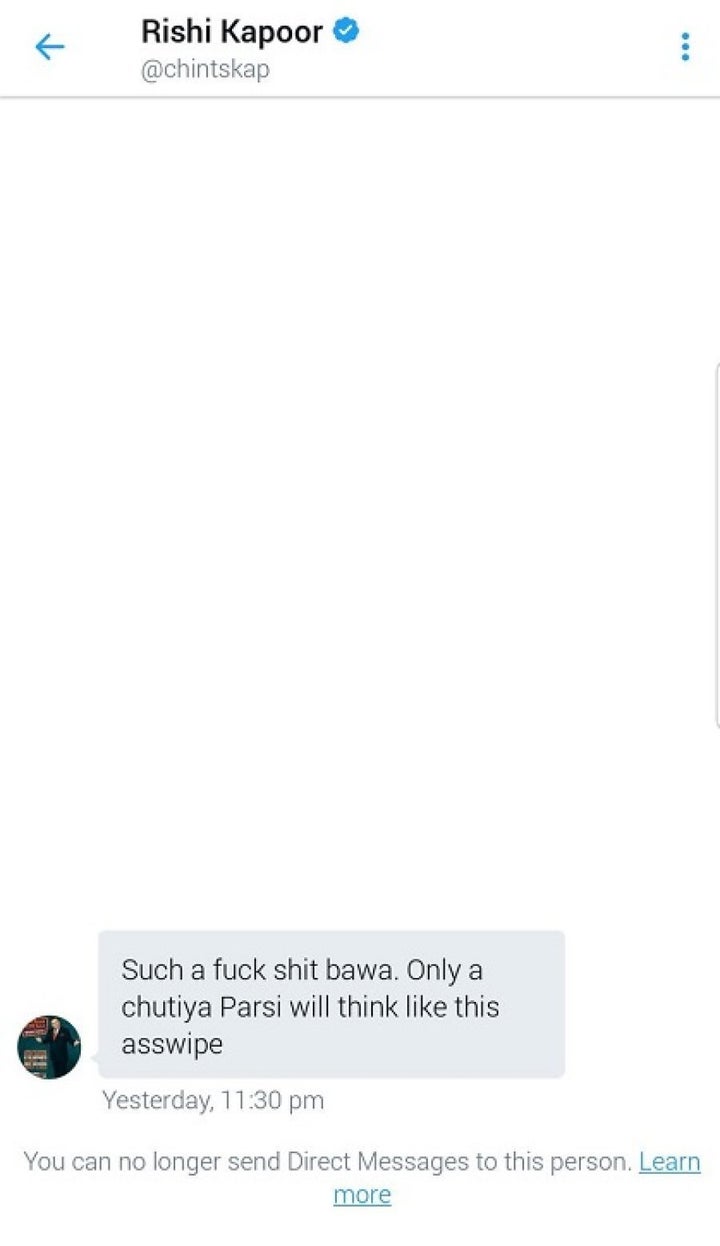 That's one of Hindi cinema's iconic actors, right there.
While one would think he'd regret his words or at least the degree of the abuse, that's as far from the truth as Rohit Shetty is from an Oscar.
In an interview with Pinkvilla, an unapologetic Kapoor said: "These buggers deserve this. I am a daring bugger, if you mess with me I will not leave you. I have decided to not do it openly but if they write shit to me, I abuse them via DM and block them."
Sounding increasingly like a drug-dealer from a ghetto, he said, "You try and mess with me, I will hit you below the belt and screw you."
Alright, alright, alright.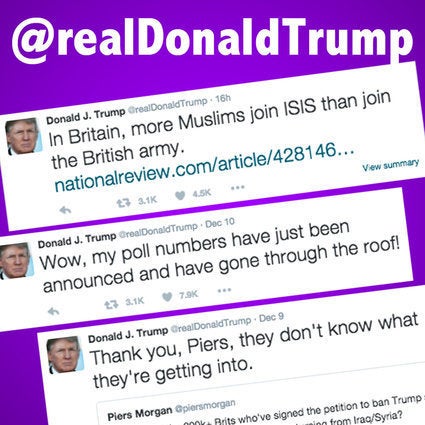 16 People To Unfollow On Twitter In 2016