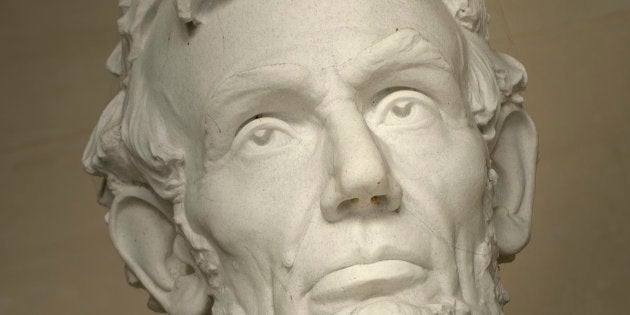 Anyone who has ever grieved over the death of a loved one is likely to find comfort in George Saunders's first novel, published at the age of 58 and after a successful career as one of America's finest short story writers. This is not to say Lincoln in the Bardo is an irredeemably grim book. For, in spite of the morbid subject, it bristles with a wry humour, even turning a shade bawdy at times, but its sadness is palpable too. It punches the reader in the gut out of the blue, like a reminder that it's not all fun and games out there.
Out there is a strange place in this novel, which moves between 19th century America and that nebulous zone called the Bardo, in Tibetan Buddhist philosophy, where the souls of the dead get stuck on their way to heaven or hell. This transit lounge — limbo, purgatory, call it what you will — is also where the wishes and the prayers of the alive circulate, unable to let go of their loved ones, trapping the latter in a vicious cycle of hope of revival, fuelled by denial.
The officially dead in Lincoln in the Bardo keep talking about their "sickness", the "sick cart" that dragged them to a crypt and the "sick box" in which their bodies were kept. Only after a fierce jolt of reality passes through their consciousness, like a shock of electric current, that they confront the finality of their earthly lives and disappear, with a Hollywood special effects kind of plop. "Matterlightblooming" is how Saunders describes it.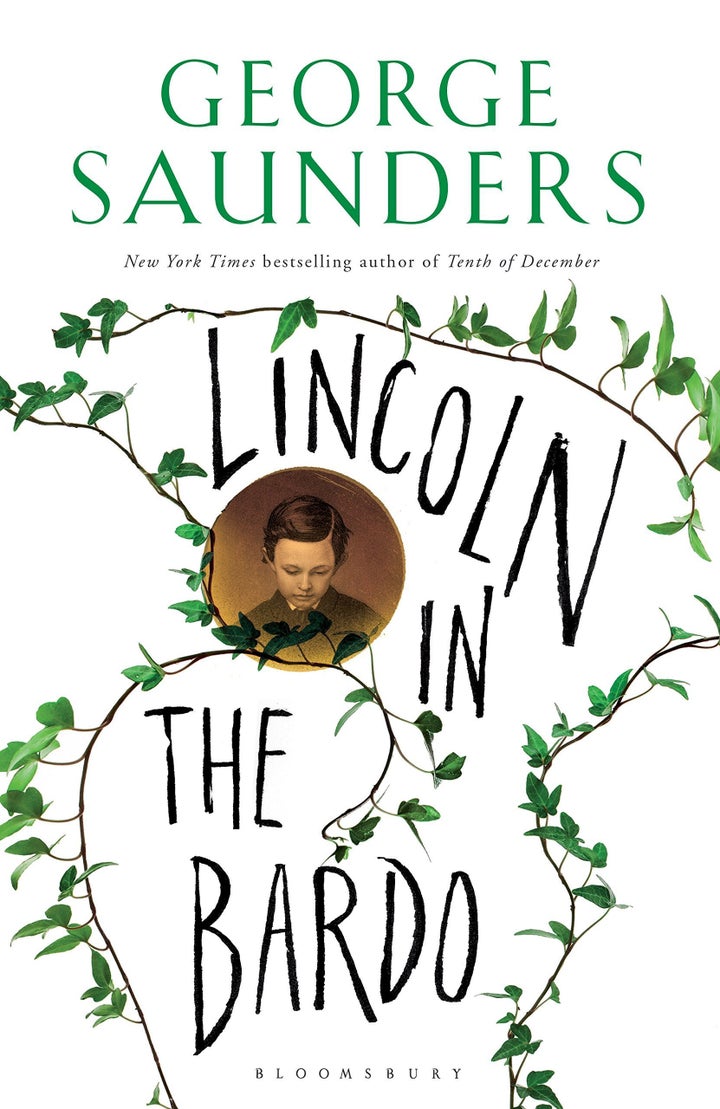 While the title recalls Abraham Lincoln, the 16th president of the United States of America, it is addressed to his son, Willie, who died of typhoid fever at the age of 11 in 1862. The circumstances of his illness, hard and painful as it had been, are worsened by a raucous party thrown by his father at the White House on his last night on earth. As little Willie slips away, his mother takes to the bed in shock and grief and his father, already burdened with a million cares exacerbated by a bloody civil war, is left shattered, a defeated man who returns to the cemetery alone to mourn his loss.
Saunders portrays the bereft president with rare grace and compassion, shunning the easy temptation of melodrama, and leaving us with vivid and poignant vignettes. Strung together with bursts of quotes from extant sources and historical documents as well as imagined chronicles, Lincoln in the Bardo is unabashedly brave with its formalist experiments. The characters, both spectral and human, speak in soliloquy, interior monologues and asides, some of them acting like the chorus in Greek drama. In spite of the proliferation of so many fragments, it's never difficult to hold the progression of the plot in one's head or to remember the more obscure characters, such is the endearing and hypnotic power of the universe Saunders conjures up.
While the title recalls Abraham Lincoln, the 16th president of the United States of America, it is addressed to his son, Willie, who died of typhoid fever at the age of 11 in 1862.
For the greater part of the novel, little Willie is presided over by three apparitions — hans vollman, roger bevins iii and reverend everly thomas, all three named in lower case like their co-habitants in the Bardo. Each of them has tragically lost his life, leaving wishes unfulfilled, jilted in love, marriage unconsummated, and is unable to move beyond his station.
Like his guardian angels, Willie, too, feels he may be called back to earth by his father — a belief that is reinforced by the depth of his father's longing for him. Only after Willie is persuaded by his three friends to possess his father, inside whose mind he learns a terrible truth, that he is able to proceed in his journey. And with his passing, Willie releases many other denizens of the Bardo, who have languished in the futile hope of return to their flesh-and-blood form.
The grandeur of Saunders's novel is not only in his immense vision and heroic execution of a complex plot, but also in his matchless ability to create a microcosm, where a motley group — black and white, straight and gay, soldiers dying in war or mulatto women tortured by their employers, a hapless pickle-maker or a scholar whose life's work has fallen through the cracks of eternity — all find themselves suffering from the same affliction: the lust for life. This is a sentiment the living don't often recognise or reckon with. Sometimes not before it's too late.
(Lincoln in the Bardo by George Saunders is published by Bloomsbury, 368 pages, paperback, ₹ 599.)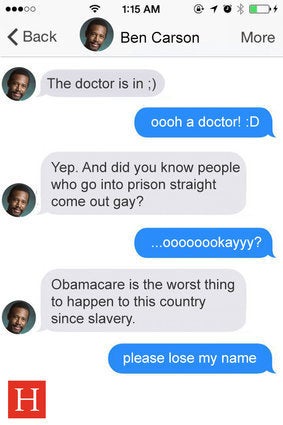 2016 Presidential Candidates Tindering With America