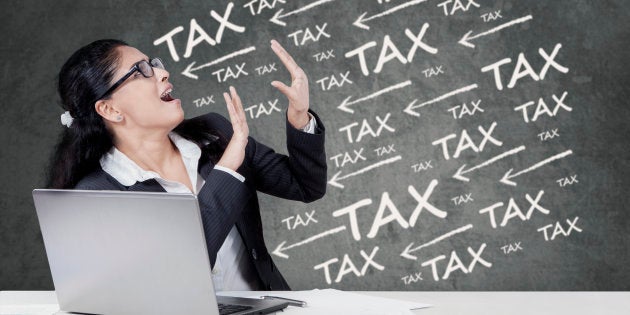 "The safest way to double your money is to fold it over and put it in your pocket."
If this quote resonates with you then you, my friend, fall into a special category of people who don't know the 'F' of financial planning. It's that time of the year when your Chartered Accountant becomes your BFF, because you need them for their super powers, i.e. their end-of-the-year tax planning skills. You question the system, you question your savings account balance, and most of all, you question why someone thought it was a bright idea for you to be responsible for your own money! If you fall in this category, here are some things you will relate to instantly:
1. On salary day, you are like Leonardo DiCaprio in The Wolf Of Wall Street...
2. But by the end of the first week, you are like, "WTF just happened?"
3. You have, at some point in your life, had a negative balance in your account.
4. The concept of saving money to reduce your tax outgo is alien to you, and so you often end up paying more tax than you should.
5. While your co-workers are busy investing in their PF accounts, you are still googling what PF stands for.
6. You wouldn't be able to tell the difference between an ELSS and a regular Mutual Fund even if your life depended on it!
7. You often wonder why they didn't teach you tax planning in school, instead of algebra!
8. The government's Union Budget means nothing to you. The only reason you watch or read about it is to have something to discuss during lunch with your financially-savvy friends.
9. You have often wondered what's so important about the number 16 in 'Form 16'.
10. Insurance, or anything related to it, is a completely foggy concept for you. And so, because of your lack of understanding, you stay as far away from insurance as possible!
However, all is not lost, because there's light at the end of every dark tunnel! Simply download Haptik, a mobile app that acts like your own personal assistant.Haptik, in association with HDFC Life, has created an intelligent chat bot that helps you determine your insurance quotient, which is a great first step to Financial Planning. Simply download the app, go to the Health & Finance channel, take a short quiz, and kiss all your financial worries goodbye. To start using Haptik, download the app from here!