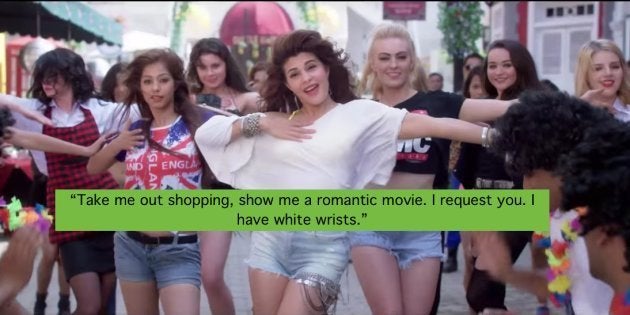 Hey, so here's a fun quiz. Quickly name five Hindi songs that refer to or praise a woman as 'gori' or fair-skinned?
Chittiyaan Kalaiyaan (Roy, 2015), Gori Gori O Banki Chhori (Shola Aur Shabnam, 1992), Goriya Re Goriya (Aaina, 1993), Gore Rang Pe Na Ghumaan Kar (Roti, 1974), Gore Gore Mukhde Pe Kala Kala Chashma (Suhaag, 1994), Goriya Chura Na Mera Jiya (Coolie Number 1, 1995), Gori Hai Kalaiyan (Aaj Ka Arjun, 1990)... you can think of at least 15 right?
Now, quickly name five Hindi songs praising a dark-skinned or a sawli woman?
Okay, there's Sanwali Saloni Teri Jheel Si Aankhen (Hum Sab Chor Hain, 1995)... and maybe a couple others. If you are some sort of a Bollywood geek, you can think of three, perhaps, right? Right.
We lied. This wasn't supposed to be a 'fun' quiz.
The country's obsession with fair skin is no secret. We have fairness creams, fairness face-wash, fairness soaps, stuff to make your underarms fair, and I am wondering why no one hasn't still come up with something that will make your elbows sparkling white or your heels as white as the paneer in the fridge.
In our conversations, dark complexion is often subconsciously made out to be a flaw or a shortcoming. Ask anyone with dark skin, he or she must have been told at least once in life how good-looking he/she is 'despite being dark'.
And while speaking or writing about Bollywood, we quickly slot anyone any shade darker than milk, as 'unconventional' looking. How kind of them to even call darker-skinned people 'talented', 'beauties' or some such.
That made me wonder how our popular Bollywood songs, down the ages, have preferred calling women 'gori'. Now, being fair-skinned is as natural as being dark-skinned and though a bit cheesy, there's no harm in calling fair-skinned people pretty or gorgeous.
But like that short quiz above, the moment you consider how often Bollywood associates beauty with fair skin, even while writing its music, and how rarely they talk about dark women, the bias becomes clear.
And unlike a fairness cream commercial which has 'problematic' written all over them, these songs in isolation are far from disappointing. Only when you consider the sheer number of them and the near absence of paeans on dark skin, that there existence becomes problematic.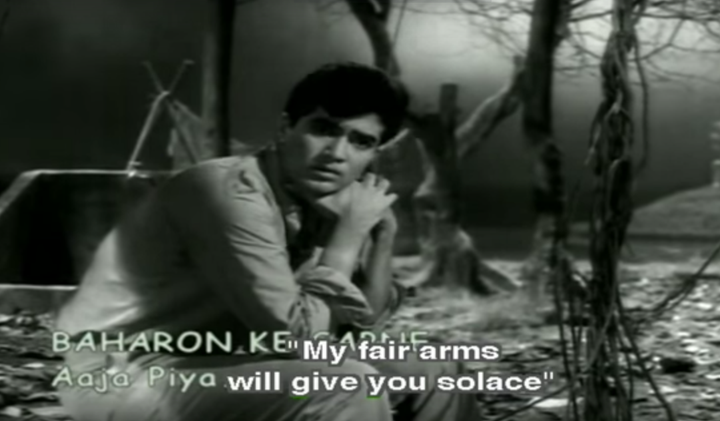 Instead of diminishing, Bollywood's obsession with fair skin has only grown over the years. For example, if you look at songs these days, the background dancers are almost always white people.
And as for Bollywood songs, they have gone to some really problematic territories in the past. At some point in life, we have all hummed this super hit song from Gumnaam, which featured Mehmood. It's lyrics are considered 'humorous', especially when clubbed with Mehmood's antics on screen: Hum Kaale Hain Toh Kya Hua Dilwale Hain (So what I'm dark, I'm good at heart.)"
Take a moment to consider how offensive it is.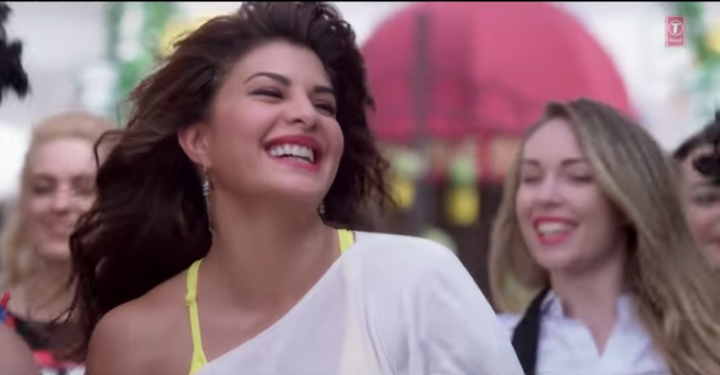 If this wasn't enough, Bollywood went full offensive with the 1986 movie Naseeb Apna Apna starring Rishi Kapoor as Kishan and his "dark-skinned and ugly wife" Chando played by Raadhika Sarathkumar. The problematic storyline has Kishan being married to Chando without his consent. Kishan who is clearly unhappy with the marriage, marries a "light-skinned and beautiful girl" Radha.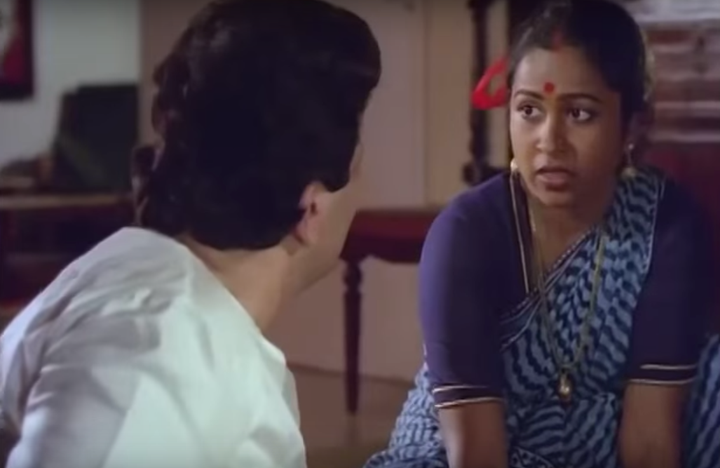 So Chando goes out of her way and goes through a make-over to become desirable by her husband. Because fair means beautiful and attractive, amirite Bollywood?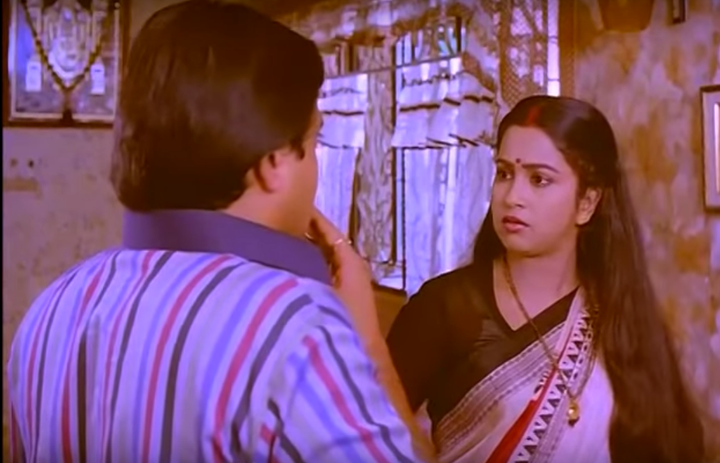 And in some cases, leading ladies who aren't fair skinned, are referred to as 'gori' in songs. And well, surely, another World War wouldn't break out if Hindi songs acknowledged and appreciated dark skin, right?
Well, who doesn't remember Akshay Kumar chasing Shilpa Shetty is this super-hot number, sighing, 'churake dil mera, goriya chali'? Ask any 90's kid and he or she will probably know this song from Tu Khiladi Main Anadi (1994), but in the scheme of Bollywood stereotypes, Shilpa Shetty, with her gorgeous wheatish complexion had to be called 'gori'. How else is man in a Bollywood film supposed to praise a woman?
This one -- an iconic song from an iconic 90s movie -- is probably why I am writing this article. A chartbuster, starring my favourite Bollywood onscreen couple, this song is easily one of those numbers that refuse to age. It never occurred to me then, but pictured on Kajol, who was dark-skinned, the lyrics of 'Yeh Kaali Kaali Aankhen' from Baazigar (1993) went on to praise her 'gore gore gaal' (fair fair cheeks). Ummm, what? Thankfully, the directors didn't try to whitewash her in the film. Thank god, for small mercies.
Gori Gori in Main Hoon Na, starred two women -- both with wheatish complexion -- Sushmita Sen and Amrita Rao. And yet again, the song referred to them as 'gori' like it is the only legitimate way to praise any woman.
Gori Tera Gaon Bada Pyaara (Chitchor, 1976), a staple at all antaksharis, has Zarina Wahab gawking at Amol Palekar as he sings to her. You'd probably be left wondering why, the song refers to a dark-complexioned Wahab in the scene as 'gori'. Is it how men should win heart's, by calling them fair-skinned? Guess not.
And whatever is this song? The woman is being mocked and taunted as 'kaali kaluti' in this song 'Meri Kaali Kaluti Ke' from Apne Rang Hazaar (1975)?
You may argue that 'gori' is just a manner of speaking, a rhetorical way to address women in general. In which case, it is even more problematic to associate all women with a word with means 'fair-skinned'.
Given how songs are written -- where lyrics have to fall in rythm with pre-composed music tracks -- one may argue 'gori' fits more easily into lines. In which case, I'd say, we need lyricists to work harder, especially if songs are perpetuating biases that should have no place in our society.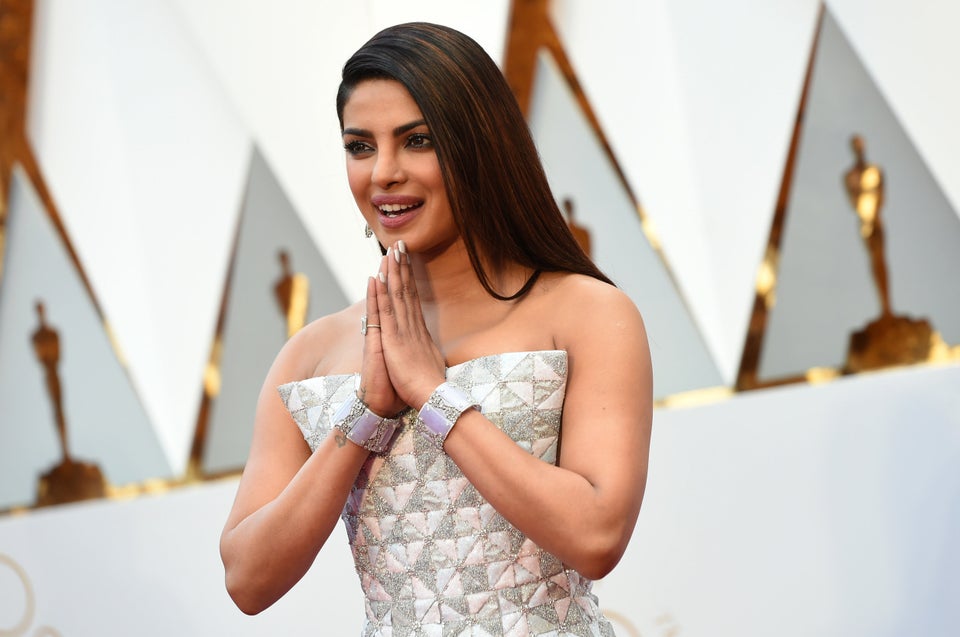 Indians On Oscars Red Carpet