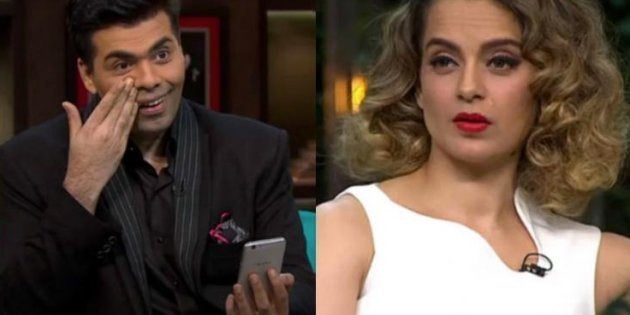 When Kangana Ranaut appeared on Karan Johar's chat show, Koffee with Karan, the actress pretty much took over the show's narrative, leaving her other guest, Saif Ali Khan, redundant and Karan, shell-shocked.
The actress openly slammed Johar for being the 'flag-bearer of nepotism,' even labeling him a 'movie mafia.'
While she said it in a humorous tone, her comments weren't really a joke -- she said what she's always been feeling.
Now, in an interview with senior journalist Anupama Chopra at the London School of Economics, Karan has lashed out at the actress as he believes she is constantly playing the 'woman and victim card.'
In the interview, he said, "I appreciate that she had a great, great perspective. Everyone lauded her because she came on my show and gave it back to me. I am like, 'of course.' Because I was gracious enough to keep everything. I could have edited so much -- it is my show. I said, let the world know her opinion. This is what she thinks. But this is my platform, so I'll tell you what I think."
Karan further added that he's done with Kangana 'playing the woman and victim card.'
"She deserves all the National Awards but I am done with Kangana playing the woman and victim card. I am done. You cannot be this victim at every given point of time, always telling the sad story of how you were terrorized by the industry. If it's so bad, leave it."
He said that he's not launched a single member of his own family in Bollywood but has introduced as many as 13 new directors through Dharma Productions, most of who don't have any film connections.
While Karan is known to favor other star kids, his statement above is undeniable. From Shakun Batra to Abhishek Varman to Rensil D'Silva to Tarun Mansukhani, the director has backed films which were helmed by newbies, most of who are successful filmmakers today.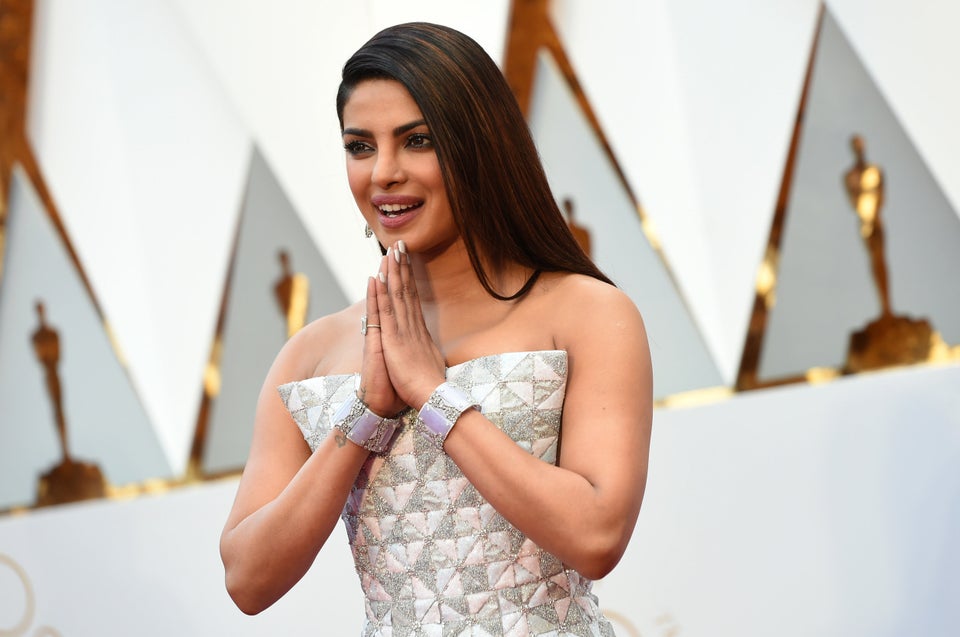 Indians On Oscars Red Carpet