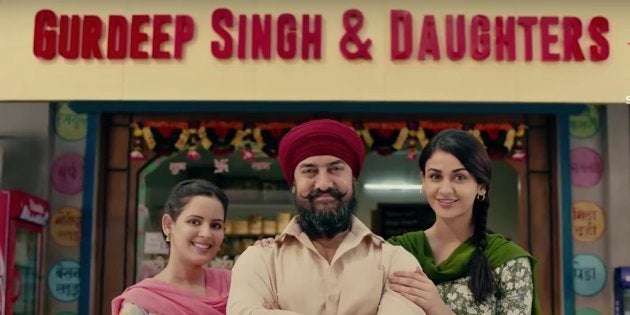 Every now and then, Star Plus -- Star India's Hindi entertainment channel -- feels like telling the world and their viewers that they don't believe in mothballed, skewed ideas of gender roles, femininity and family. We're not sure why, but we suspect it's their version of CSR, saying, 'we care about women and stuff okay?'. They call the campaign 'Nayi Soch' and it's usually full of beauty and bluster.
Like a year or so back, they had cricketers take to the field wearing jerseys bearing their mothers' names. Since most sportsmen wear jerseys with their surnames -- which belong to their fathers -- this departure was a nice touch. And this year, they have got no other than satya sayer Aamir Khan to be the face of the campaign. This time they have an ad where Aamir Khan plays Gurdeep Singh, a mithaiwala.
Gurdeep Singh's business is booming and one of his customers congratulate him and praise his sons saying, "Bade honhaar ho gaye hain aapke bete" (your sons have become so capable).
It is then that Gurdeep Singh reveals that there are no sons involved, it is all the hard-work of his daughters. The camera eventually pulls out to show the name of the sweet shop. Gurdeep Singh & Daughters, it reads.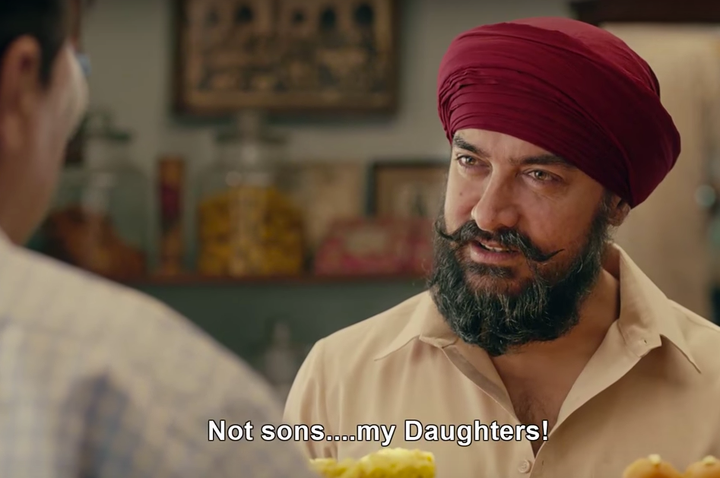 The ad itself is not problematic, but like I said, it isn't difficult to see through it. Plus, Aamir Khan as a man championing daughters, where have we seen that before? Oh yes, in a Bollywood film that was last year's highest grosser.
But it is Star Plus' content that makes the ad seem superficial, the most. On one hand it is talking about gender equality, on the other it's brimming with soaps that perpetuate the most regressive, dangerous stereotypes about women and their place in society. More often than not, a majority of these soaps start off promising to be something progressive and then readily dwindle into becoming a fictionalised guide to how-to-win-over-husband-and-inlaws.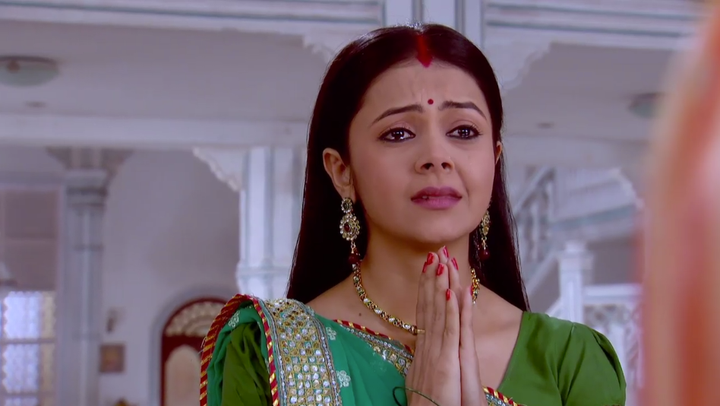 The channel pioneered the 'K-serial', of course, in association with Ekta Kapoor's Balaji Telefilms. And for years now, they have been peddling ideas of womanhood that deny women everything from agency to sexual freedom. In fact, the Star Plus woman is almost strange asexual creature who pines for the love of their lives from behind curtains and doors and friends. Now, there is no issue with being that woman. But it's a issue when the only kind of woman a channel which reaches millions endorses is her.
You may argue Star Plus' viewer demographic is probably not ready for ideas of sexual freedom but that is why it becomes ever more necessary for the channel to not keep on endorsing misguiding and regressive ideas of what 'sanskaar' and 'chastity' is.
The nayi soch of this channel brings back the same old questionable notions.
What sort of a nayi soch endorses an outlook where the energy and focus of every family member is spent on getting the daughter married? Even if the plot starts with a seemingly progressive outlook, it will invariably wind up being regressive.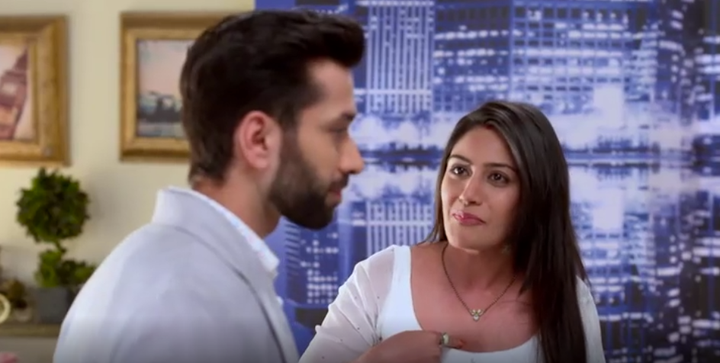 For years, Indian television has portrayed good women as the all-sacrificing entity, which reflects the general outlook of the society. The good woman wears a saree -- always, puts minimal makeup and prays to god. The bad woman, or the vamp who comes with her own background score, is either shown as seldom doing household chores, is either in western clothes, or with garish makeup who at times even smokes and drinks. Gasp! How immoral.
Here are a few examples of the kind of things the channel in question usually airs: In Saath Nibhana Sathiya, women pray to god to enable them to keep their husbands happy. In Ishqbaaz, if the husband makes breakfast for the wife, she gets flustered and is left in disbelief because how is that possible, right? An online streaming site, describes Suhani Si Ek Ladki as a soap opera about "average-looking Suhani and rich boy, Yuvraaj Birla. Suhani faces an uphill task of winning her husband's love, and be accepted in her marital home." The show actually revolves around the seemingly impossible idea of a dark-skinned woman getting married to a rich boy! One cannot handle the progressiveness here, it is simply mind-boggling. In fact the woman of the serial has to 'win' over the man with her infinite kindness and sacrifices because, hey, she isn't fair-skinned.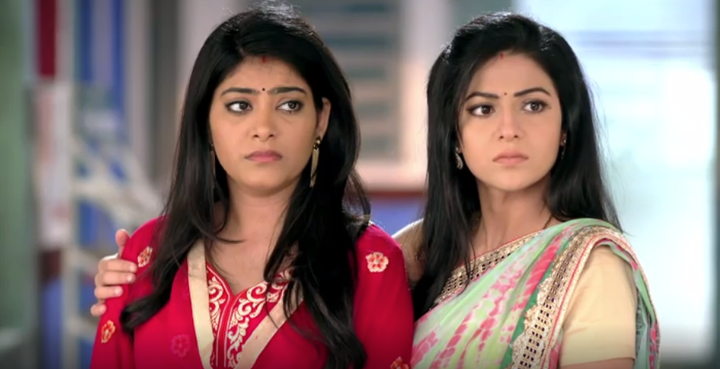 Even within the framework of incessant melodrama, it is entirely possible to have a storyline and have characters written where women are treated as respectable human beings with brains.
The channel was the one responsible for the hugely-popular Satyamev Jayate, one that had their TRPs sky rocketing. Which brings us to the question that how sincere are their efforts towards gender equality if they are busy handing out a candy to every kind of entertainment seeker? The feminists, the my-sanskaar-before-my-selfhood people, the sluts-have-sex-before-marriage people, vamps-wear-short-clothes people? No amount of Aamir Khan can make that look real.