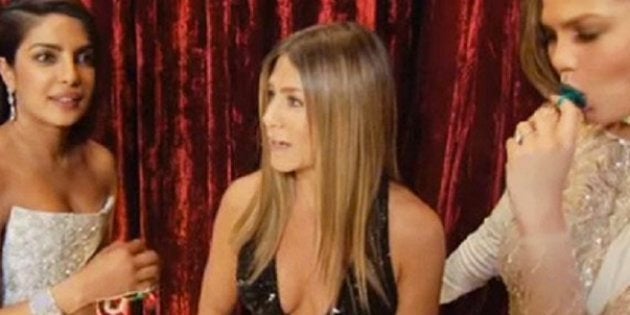 Priyanka Chopra's ABC show, Quantico, may not be rocking the ratings' chart, but Priyanka Chopra is in no mood to sulk.
On Sunday night, she showed up at the Oscars looking unquestionably dazzling.
In a clip that looks like it was shot after the goof-ups induced ceremony was over, Priyanka Chopra looks visibly drunk and boy, is she having fun.
The actress took some tequila shots in what was a fun, alcohol-induced interview with Kelly Ripa.
What's more, once Chopra saw Jennifer Aniston passing by, she pulled her over into the seemingly bizarre chat and more laughter followed.
Here, watch the video below.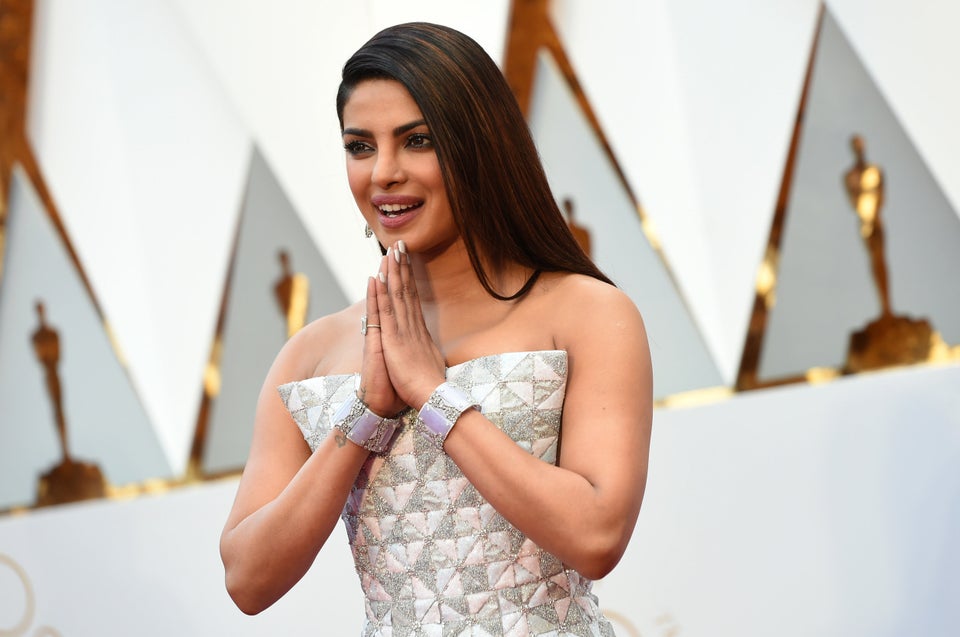 Indians On Oscars Red Carpet