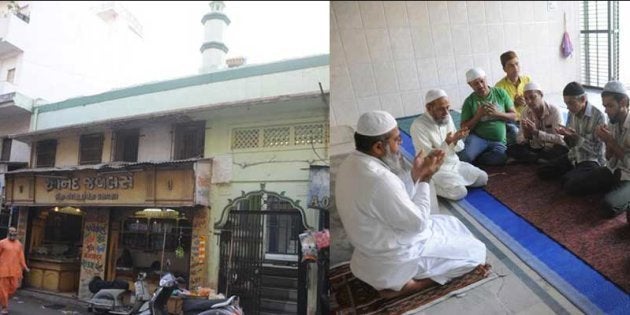 After communal riots broke out in Ahmedabad's Kalupur neighbourhood 30 years ago, the area's Muslim residents began to avoid the prayer hall located in the predominantly Hindu area. When riots broke out again after the demolition of Babri Masjid in December 1992, devotees stopped going to the mosque altogether.
According to a report in the Times Of India, the mosque, which is nearly 100 years old, is located near three temples. After it was abandoned, it fell into disrepair, with weeds and foliage taking over the prayer hall.
However, in March 2016, azaan was heard from within the mosque for the first time in three decades.
The communal riots of 2002, set forth an unlikely but not unprecedented chain of events. Residents near the mosque volunteered and came together to save the mosque. Hindus reached out to the Muslim community and people from both the communities set forth to protect and save the mosque.
They cleared the vegetation and contributed resources for the mosque's renovation. The efforts led to solidifying the bond between the two communities and an atmosphere of peace prevailed.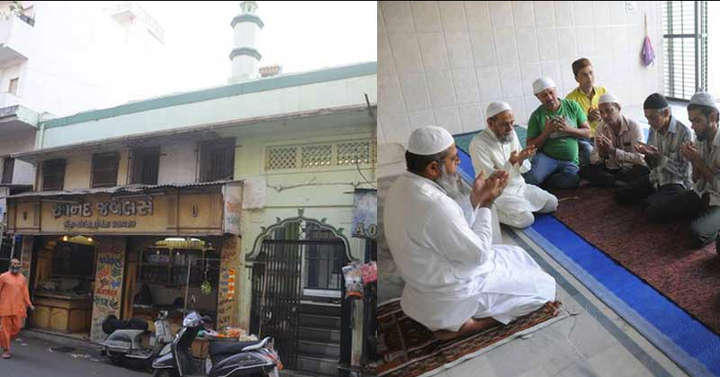 In fact, a set of keys to the mosque have been given to flower sellers Poonam Parekh and Kaushik Rami, who set up shop near the mosque. As reported in Times Of India, the priest of one of the temples in the vicinity said that after the rehabilitation of the mosque, Muslim youths do not have to go to another locality to pray anymore.
As they say, the way to bring in love and peace is by love and peace.