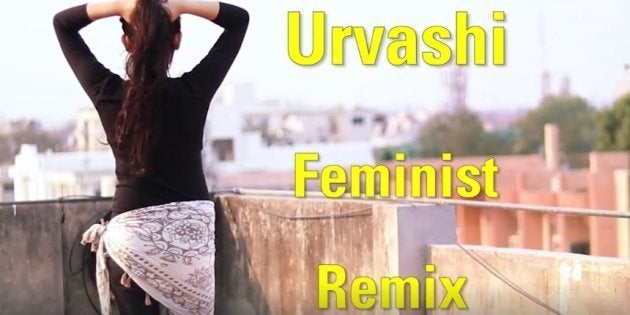 If you liked the recent reworked version of AR Rahman's hit track Urvashi Urvashi, with its topical references to demonetisation and Donald Trump, there's more coming your way. This time, the song has been reimagined and remixed as a feminist anthem by the human rights organisation, Breakthrough India. The new song turns the original's 'take it easy' mantra on its head by asking women to question everyday sexism and patriarchy rather than accepting it.
"Twenty-two years after it was released, we decided to work on it again to reflect the realities of women," Breakthrough India's team said in a statement. "There is just one message that we wish to convey through the video... Girl, you're awesome. There will be those who will want to keep you subdued. But remember, that it's all bullshit."
The new song also reverses the sexist undertones of the original from the 1994 Tamil film Kadhalaan, which featured actor Prabhudeva singing and dancing on the streets — but also harassing college girls. Instead of asking them to 'take it easy', the remixed lyrics encourage women to break the glass ceiling, the importance of consent, to not take anything lying down and call out fat-shaming, socially-imposed dress codes and victim-blaming.
Listen to the entire song here.