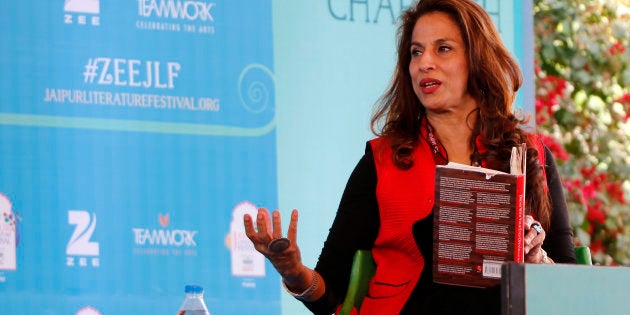 Columnist Shobhaa De has made several gaffes on social media for which has been slammed, but things hit a new low on Tuesday when she made a fat joke about the security cover in Mumbai because of the BMC elections.
But the Mumbai police didn't take her crass pun lying down. Their official Twitter handle took on De and said this:
It is perhaps time for De to realise that this is 2017, and puns about fat people are a passé.
Talking and making fun of people's bodies is not something new to De. In April 2016, when Duchess of Cambridge Kate Middleton was in India, De had, in her infinite wisdom, opined that the Royal did not have the body to wear a saree.
In one of her columns, she had said, "Khair, let's count our blessings, ji. Kate has skipped wearing a saree. Her waist is perfect for crinoline ball gowns from "Gone with the Wind". But a saree needs curves. A saree demands a derriere. Kate has none. Thank God, some misguided fashion guru has spared her and us so far."
More recently in January this year, De faced much flak on Twitter when she asked External Affairs Minister Sushma Swaraj to stop tweeting.
And this is how Twitter ensured that De was aware that the joke's really on her:
And some praised the Mumbai police for their clever retort: