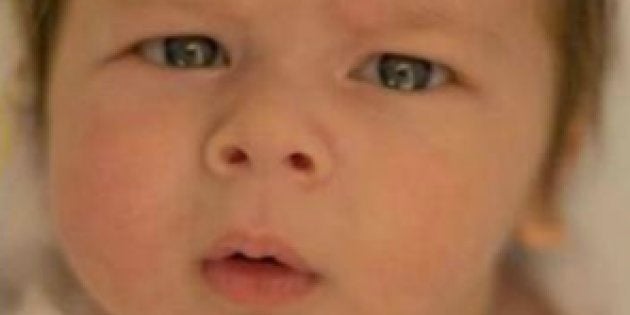 Ever since Saif Ali Khan and Kareena Kapoor's baby boy, Taimur Ali Khan, was born, he's constantly been making news.
On Sunday night, Saif Ali Khan put a picture of Taimur as his DP on WhatsApp, which was instantly stored by tons of journalists on their respective phones.
Within minutes, the picture of Taimur disappeared from Saif's WhatsApp but it was already in mass circulation, even trending on Twitter for many hours.
Here, have a look at this gorgeous, gorgeous baby.
He's got eyes that resemble Saif's, blonde hair, and a face that looks like a movie star's already.
He's literally as gorgeous as you'd have thought.