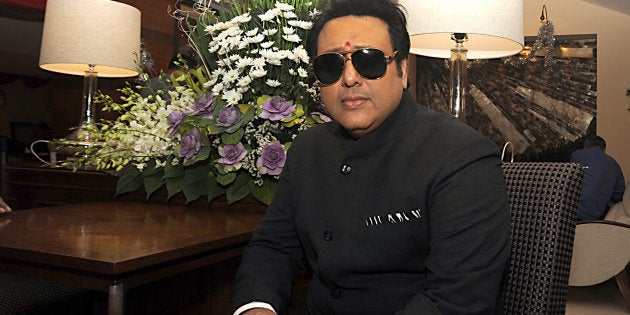 Govinda is one Bollywood star whose influence on 90s pop-culture (that continues to linger today) has been more than any Indian actor of that time.
From Varun Dhawan to Ranveer Singh to Arjun Kapoor, the current crop of Bollywood stars have ensured that Govinda's legacy remains relevant to the youth, in all its cheeky glory.
However, it seems that the actor of numerous 90s hits is pretty upset with the way the industry has treated him over the years.
Especially with David Dhawan.
Govinda appeared in as many as 17 David Dhawan films (Coolie No. 1, Hero No. 1 etc.) but there came a point when Dhawan dropped Govinda like a hot potato.
In an interview with PTI, Govinda said, "When I asked David to make the 18th film with me, he took my subject and titled it Chashme Baddoor and cast Rishi Kapoor in it. Then I asked him to put me as a guest appearance. He didn't do that too. After that, I didn't meet him for some years. I kept requesting him to take at least one shot with me so that it could be my 18th film with him. But I don't know what he had in his mind."
About Karan Johar, the actor said that he's even more sly and manipulative than Dhawan.
In a Pinkvilla interview, Govinda said, "He must have said that it would be a matter of national respect for him if he calls Govinda, but he is releasing Varun's (Badrinath Ki Dulhania releases a week after Govinda's comeback vehicle, Aa Gaya Hero) film just a week after my film. He shows that he's very humble and innocent, but woh mujhe David (Dhawan) se zyaada jealous and zyaada khatarnak lagta ha (He's more jealous and dangerous than David Dhawan.)
He also said that Johar casts only those who are his friends.
"He has never called me in 30 years, he doesn't see actors who are not the part of his group and doesn't even say a hello. He's not that kind-hearted. It's a well-planned and smart move on his part," he said.
Govinda's disillusionment with the industry's top brass comes from the fact that nobody supported him as his career dipped.
But many insiders also put the blame squarely on Govinda himself. The actor has the reputation of showing up extremely late on sets (at times, close to pack-up time) and has also on numerous occasions, insisted on conducting havans and poojas on sets (he's extremely superstitious).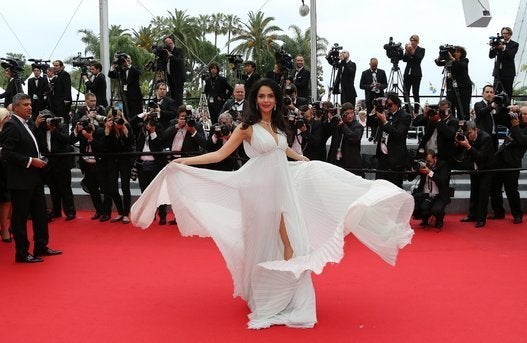 Bollywood Celebrities At Cannes Film Festival