Gujarat
For Gujaratis, the thepla is an anytime snack -- it can be had for breakfast, tea or even packed for a trip abroad. It is traditionally made with whole wheat flour, gram flour and fresh fenugreek (methi) leaves, but you can also find variations with jowar, bajra and other greens. Theplas are usually eaten with a tangy mango pickle such as the chhundo or murabba.
Try this methi thepla recipe.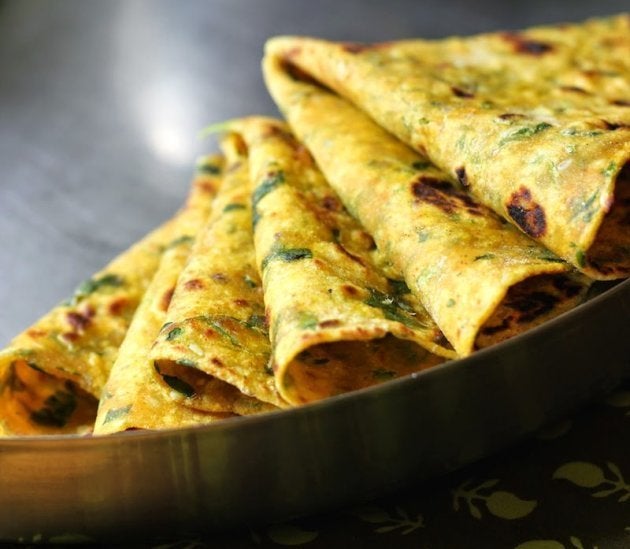 Uttar Pradesh
A typical breakfast in Uttar Pradesh is an exquisite mix of sweet and spicy flavours. Mornings start with spicy puri-like kachoris stuffed with spices and ground urad dal, and served with potato or pumpkin curry. It is followed by a plate of crisp and hot jalebis. Another winter delicacy in Varanasi is the chooda matar, made with flattened rice (chiwra) and fresh green peas. Lucknow's breakfast specialty is paya-kulcha, or hot mutton soup served with flaky bread.
Here is a recipe for Banarasi kachori-sabzi.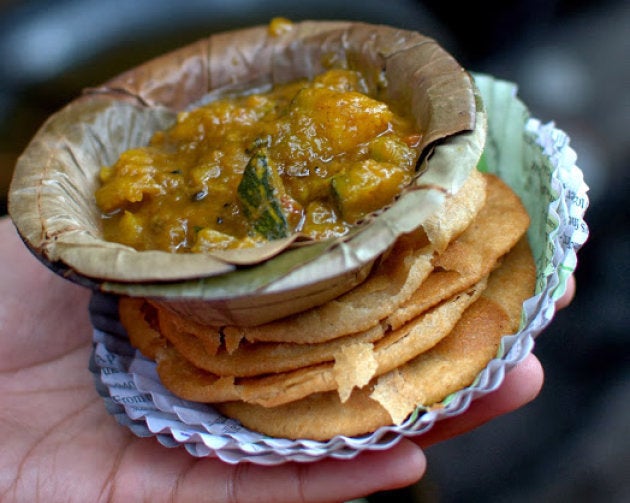 Everyone is familiar with idli-sambar, but it is the tiffin which provides the entire degustatory experience of Tamil cuisine's diverse tastes and smells. A tiffin can include everything from steamed rice idlis, masala dosa and medhu vada, to semolina upma and tangy sambhar and an assortment of chutneys. All washed down with a piping hot filter coffee of course.
Here's how you can make a tiffin.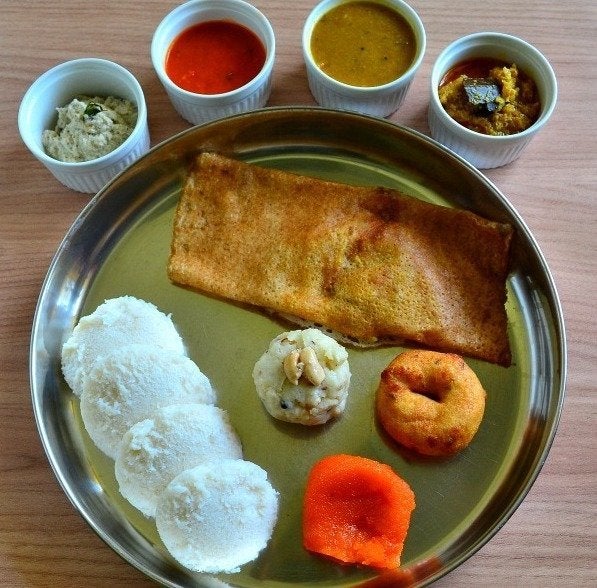 Maharashtra
Maharashtrian cuisine has a plethora of breakfast options such as the onion-flecked kanda poha, kothimbir vadi, sabudana khichdi and vada, and the nutrient-rich thalipeeth. The thalipeeth is a thick pancake whose dough is made from multigrain flour, which includes amaranth, tapioca, wheat, rice and spices. Here is a recipe for thalipeeth.
Haryana
Haryana's simple and hearty fare reflects its agrarian roots. Mornings usually begin with a meal of missi roti made with wheat and chana flour, a dollop of white butter, green chilli pickle and a glass of buttermilk or curd. Traditionally in winter, homes in Haryana villages started the day with khichadi made with the nutrient-rich bajra or pearl millet, with lots of butter and hot milk. In summer, this was substituted with rabadi, a fermented porridge made with beaten wheat or chana dal and had with buttermilk.
Here are the recipes for missi roti and bajra khichdi.