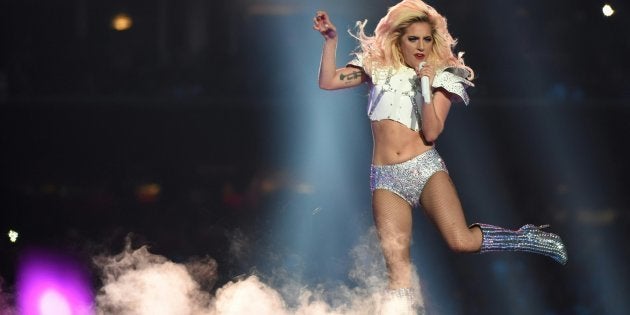 This is why we can't have nice things.
After putting on a show-stopping 13-minute performance at the Super Bowl on Sunday night, Lady Gaga is speaking out against the cruel body shamers out there who dared to critique her abs rather than her set.
On Tuesday night, Gaga took to Instagram where she posted a photo of herself from the halftime show wearing sparkly hotpants and a cropped shirt that resembled shoulder pads worn by football players.
"I heard my body is a topic of conversation so I wanted to say, I'm proud of my body and you should be proud of yours too," she captioned the photo. "No matter who you are or what you do. I could give you a million reasons why you don't need to cater to anyone or anything to succeed."
"Be you, and be relentlessly you," she added. "That's the stuff of champions. Thank you so much everyone for supporting me. I love you guys. Xoxo, Gaga"