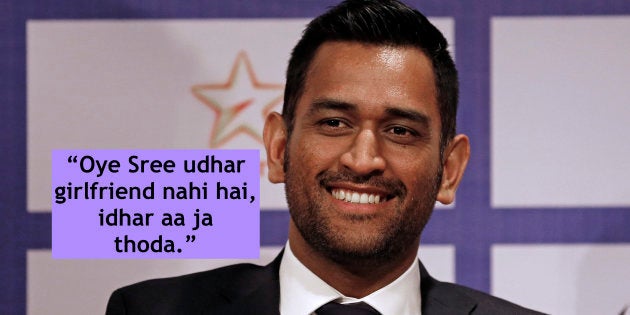 Mahendra Singh Dhoni, one of the best skippers India has ever produced, has guided the Indian cricket team to major victories under his captaincy.
India lifted its second ICC Cricket World Cup after 28 years under Mahi in 2011. And, from winning the ICC WT20 in 2007 to defeating England in the 2013 Champions Trophy, MSD has done his bit for the country and then some more.
And, Indians and cricket-lovers the world over love him. After all, how many cricketers have had a biopic filmed on them while still active on the field.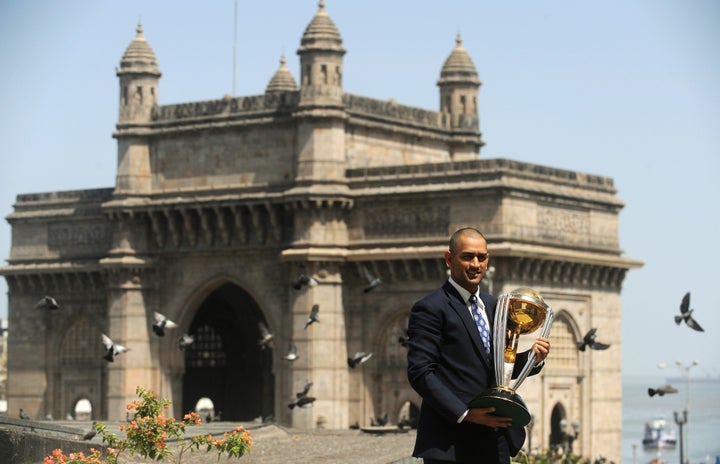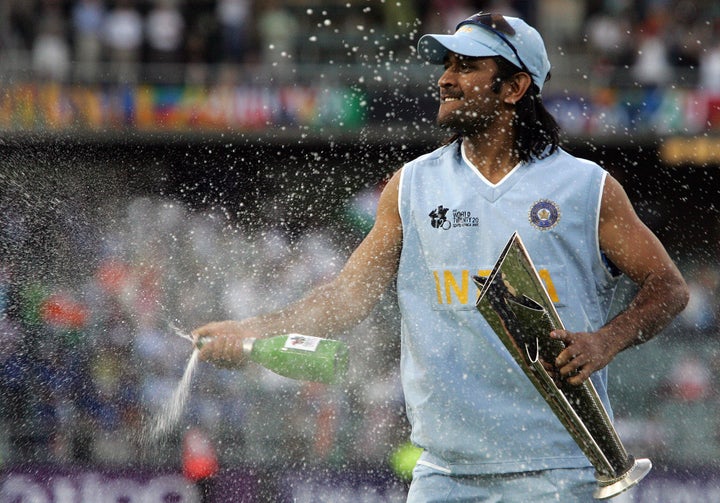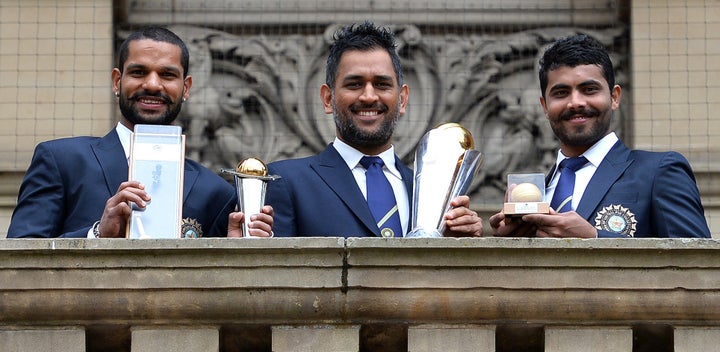 His calm and composed demeanour on the field has earned him yet another title — Captain Cool. Besides being a ball smasher and cool-headed captain, Dhoni is also considered the best wicket-keeper that the game has ever produced.
His funny taunts, instructions and asides from behind the stumps as caught by the stump-mic prove that he is a man for all seasons. Here's a sample:
#1 The Ian Bell Pun
India was playing England in a test match. The batsman on strike was Ian Bell when Dhoni said to the bowler, "Ghantibaja de iski."(Ring his bell.)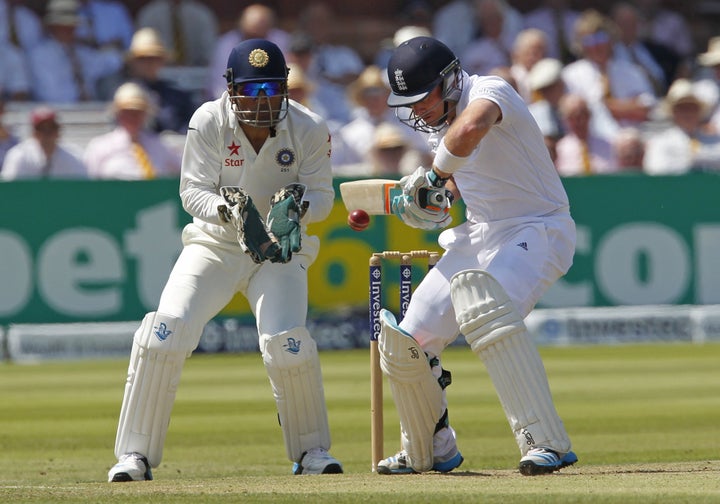 #2 The Girlfriend Remark
When pacer Sreeshant was shifting away from his assigned fielding position during a Test match, Dhoni promptly reminded him, "Oye Sree udhar girlfriend nahi hai, idhar aa jathoda."
(Hey Sree, its not like your girlfriend is over there. Move over here.)
#3 The Pujara Spectator Remark
In a Test against New Zealand, when bowler Ravindra Jadeja was erring in his length on the off-stump, Dhoni reminded him why he had placed Pujara in the slips. "Yeh ghoomegatoh Pujara ko isiliyeidharrakha hai, wohudhartaalibajanekeliyenahi hai."
(Bowl according to the fielding position, I have put Pujara there to field not to clap.)
#4 The Tarak Mehta Reference
During the last day of the third Test match between India and Australia when Sir Ravindra Jadeja came in to bowl, Dhoni was caught on the stump mic telling him, "Taarak Mehta daalta reh."
Commentator and cricketing legend Sunil Gavaskar explained Dhoni's comment: "Well there is an interesting comment by Mahendra Singh Dhoni — Tarak Mehta. I think there is a [television] serial in Hindi 'Tarak Mehta Ka Ooltah Chashmah'. He's probably suggesting that he should bowl the 'ooltah'".
So, basically it was a signal to bowl the 'doosra' or the off-break that spins in the opposite direction, and confuse the batsman.
Here's the audio recording of the comment.
#5 Captain's Advice
India was headed for a comfortable win against the Aussies in the 2014 T20 World Cup match. India put up a target of 160 runs on the scoreboard and Australians were all over the place, playing reckless aerial shots and getting caught out.
At one point, after the 9th Aussie batsman was run out, Dhoni tells to Sir Jadeja, "Abe thodadheerekhila, ekchakkakhakedikha."
(Give an easy delivery, get hit for a six.)
Basically, asking Jaddu to give an easy ball to the batsman and lull him into playing a lousy shot.
#6 Confidence of a Captain
India was touring Australia. It was Day 2 of the 2nd Test match.
Pacer Ishant Sharma was struggling with his line and length, pitching short and wide. Dhoni went up to Ishant and said, "Agar chaukagayatohmera risk hai, tu bindaas daal. Tujhe agar ek fielder aurchahiyetoh main bulalunga. Mujhe koi problem nahi hai."
(It's on me if the ball gets hit for a boundary, you just bowl. I'll place another fielder too if you want.)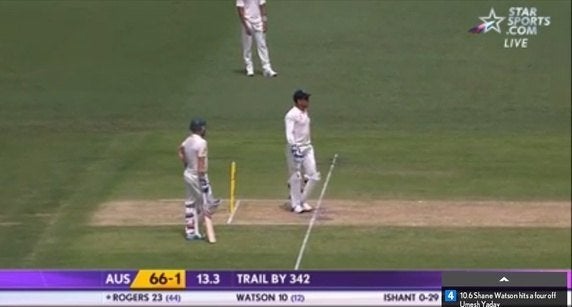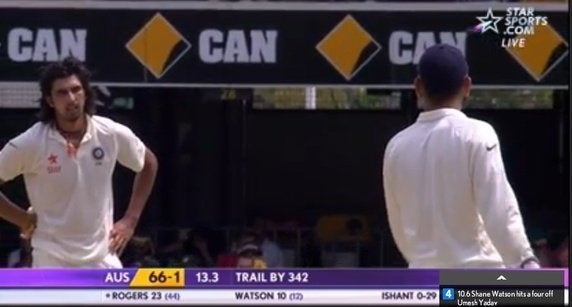 #7 Animated Dhoni
On one occasion, Ambati Rayadu who was the substitute fielder in the World Cup clash against Ireland in 2015 got a taste of Dhoni's casual roasting. Suresh Raina was bowling when Dhoni remarked, "Rayudu jaagkezara. Uskepaerkaisehilraha hai dekhkarthoda anticipate kar, volleyball ki tarahkhadahua hai beach pe."
(Rayudu wake up a bit. Look at how he moves feet and anticipate where he will hit. Don't just stand there like you're in a beach volleyball court.)
#8 Lazy Robin Uthappa
When Robin Uthappa was taking his sweet time to throw the ball, Dhoni said, "Girlfriend seraatmeinbaatkarlena, pehle ball phenk de!"
(Chat with your girlfriend later in the evening. First, throw the ball.)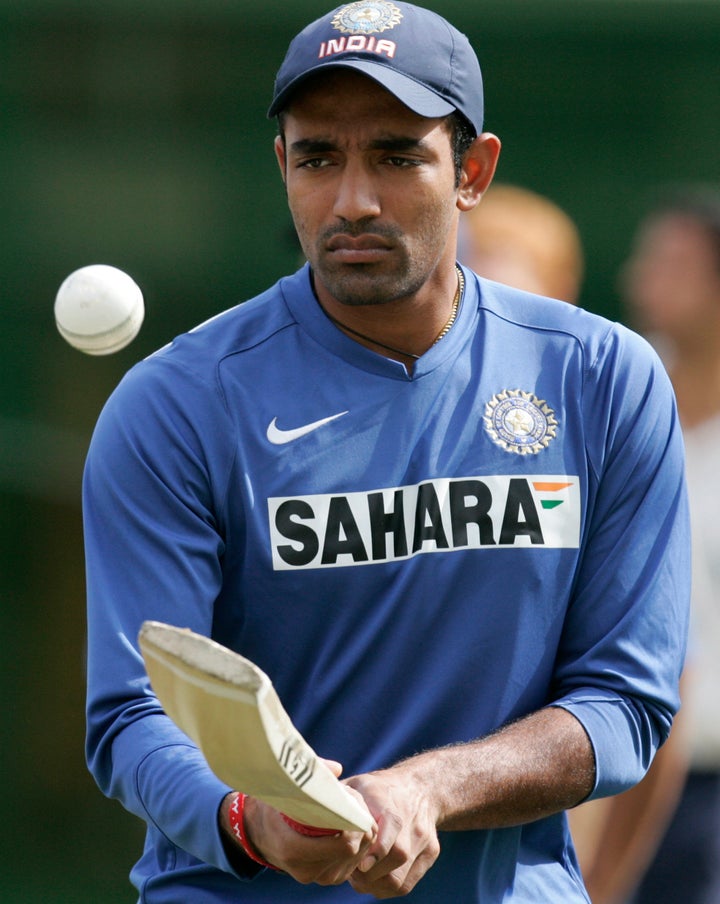 #9 Furious Dhoni
During the India vs Australia CB series in 2008, the Indian team's fielding was poor and sloppy. Irfan Pathan's poor effort on the field prompted Dhoni to say, "Ball pedhyan de, sone ka time baadmeinmilega."
(Focus on the ball please, there will plenty of time to catch up on your sleep later.)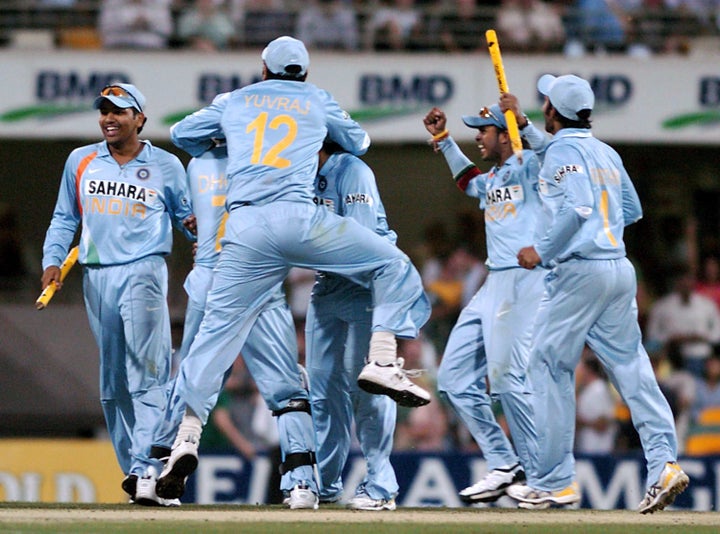 #10 The Seer
During the third Test at Mohali between India and Australia in 2013, Michael Clarke came to the crease after a huge partnership between the opening batsmen.
Sir Jadeja was bowling when Mahi shouted, "Pehli ball thodatezdaalna, ye pehle hi ball aagebadhega."
(Make sure you ball the first one fast, he is going to go forward to play the first ball.)
Which is just what happened — Clarke came down the track and was stumped by Dhoni. Tell me my future, lord MSD.