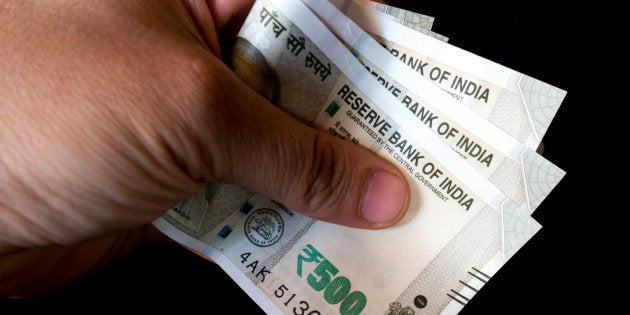 Ever year, people await the announcement of the Union Budget with bated breath, in anticipation of what is going to become more expensive or cheaper. Yet, there are some things which only seem to get costlier with every passing budget. So if you're a smoker, a travel enthusiast or a luxury car geek, the budget is likely to bring bad news.
Cigarettes
If you're a smoker, your habit has been slowly but surely burning a hole in your pocket. The excise and customs duties on cigarettes have been hiked in the last five consecutive budgets in order to discourage consumption of tobacco and tobacco products. In 2016 alone, the prices of cigarettes went by 9 per cent after the government increased the excise duty on tobacco products by 10-15 per cent. The hikes also apply to gutkha and chewing tobacco, but beedis manage to escape the increase.
Aerated drinks and mineral water
If you still get your sugar rush from Coke and Pepsi, the budget is likely to be a bitter pill. The prices of aerated drinks, flavoured drinks and packaged water have been getting steeper over the years thanks to an additional excise duty on drinks containing added sugar. After the 2016 budget, the prices of fizzy drinks went up by ₹1-2 as the government hiked the excise duty on them from 18 per cent to 21 per cent.
Air travel
The increase in service tax in 2015 and 2016 also made air travel more expensive. Airfares also jumped in 2016 due to a 6 per cent hike in the excise duty on jet fuel, with business travel being even more expensive.
Eating out
Successive budgets have been quite unappetising for food lovers. The budgets in 2015 and 2016 raised service tax to the current 15 per cent, making eating out a little more expensive every year. In 2016, the government also introduced the Krishi Kalyan cess as part of the service tax. This year, the government is likely to further increase service tax to 16-18 per cent.
Luxury cars
India's super rich have been shelling out more and more for their Lamborghinis and BMWs. In 2012 and 2013, the government raised the excise and customs duties on imported luxury cars, SUVs and super bikes. In 2016, finance minister Arun Jaitley imposed a pollution cess of 1 per cent on small petrol cars and 2.5 per cent on certain diesel cars. In addition, he announced an additional 4 per cent levy on SUVs and high capacity passenger vehicles and a 1 per cent luxury tax on all cars above ₹10 lakh.
iPhones
If you are an Apple fan, you probably know that buying the latest iPhone has gotten increasingly more expensive. One reason for this is the rising import duties on mobile phones that are not manufactured in India. In 2014, the government imposed an education cess on imported electronic products, raising handset prices by an estimated 8 per cent. In 2015, the excise duty on imported devices was raised from 6 per cent to 12.5 per cent. In 2016, in order to encourage local manufacturing, the budget imposed duties on the import of parts and components of mobile phones, leading to an estimated hike of 5 per cent in the price of devices like the iPhone.