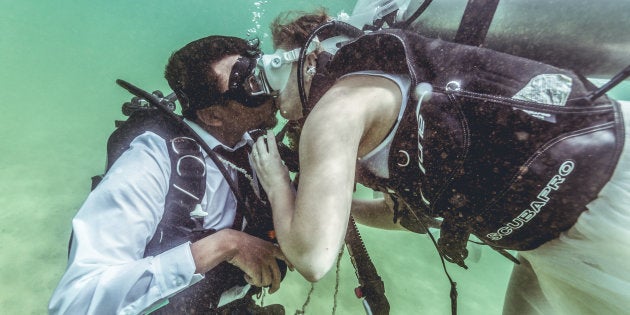 An Indian groom and his Slovenian bride decided to make a bit of a splash at their beach wedding at Kovalam yesterday. Nikhil Pawar from Maharashtra and Eunika Pogran from Slovenia took their vows under the waters of the Arabian Sea, with a little help from their friends.
The couple say that while there have been several underwater wedding photo shoots in swimming pools in India, this may be the country's first marriage performed entirely underwater.
28-year-old Pawar, a diving instructor at Kerala's Bond Ocean Safari Kovalam, and 23-year-old Pogran met a year ago when she came to Kovalam for a vacation.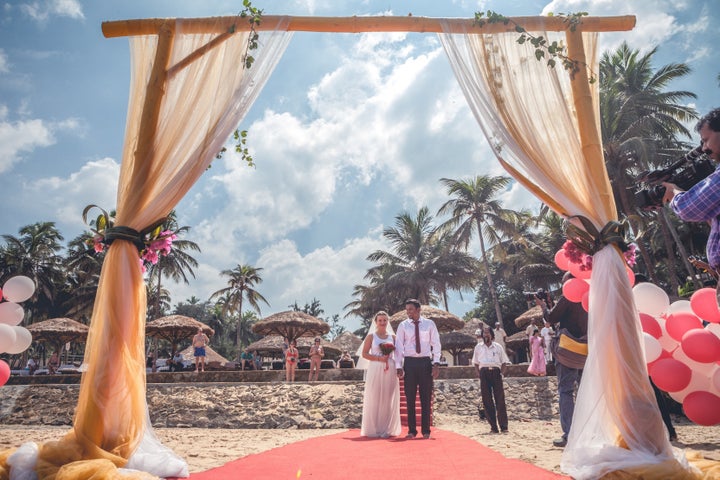 Just a week ago, Pawar had staged an underwater proposal during a dive with Pogran, by pulling out a placard with the words "Will you marry me?" written on it, and then putting the ring on her finger, all below the sea surface.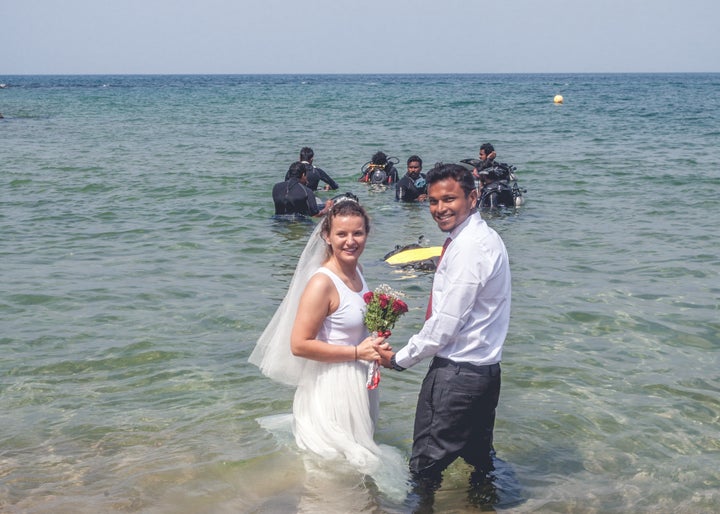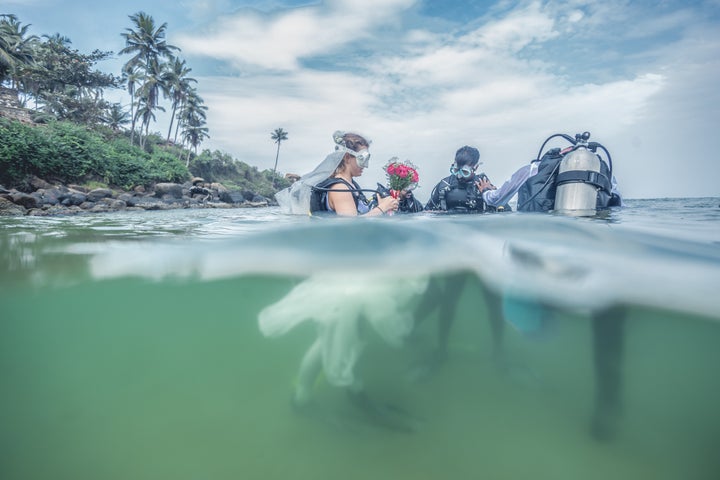 For their wedding, the couple swam to an underwater stage made of coconut shells, palm leaves and flowers and exchanged rings and garlands made of sea shells. Eight friends accompanied them, with one officiating as the priest and others holding up placards to communicate the vows.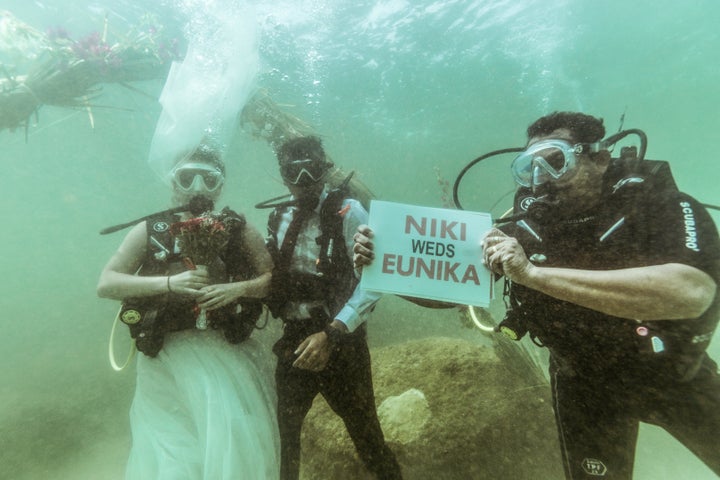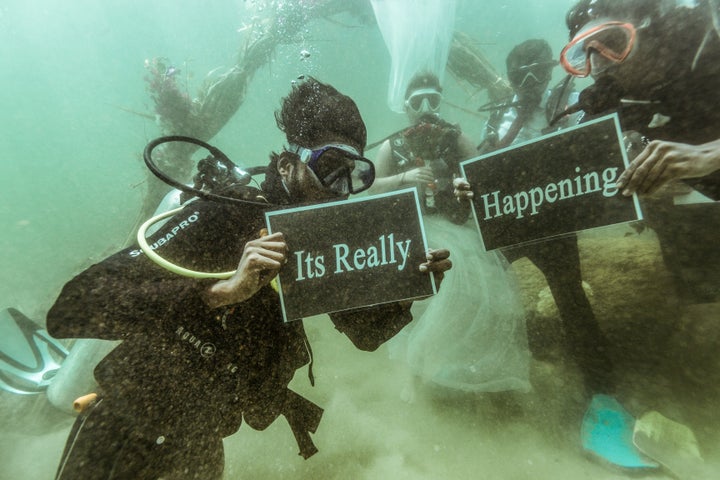 Both Pogran, dressed in a white gown with a veil, and Pawar wore diving gear over their clothes. The hour-long ceremony was held at a four-metre-deep spot, off the Grove Beach in Kovalam.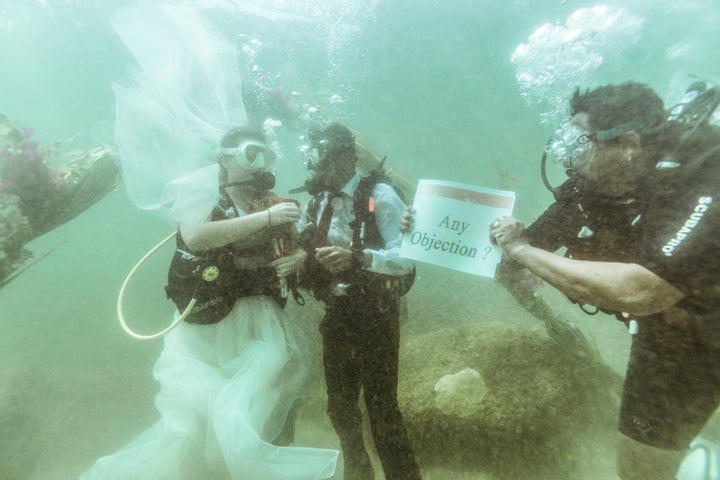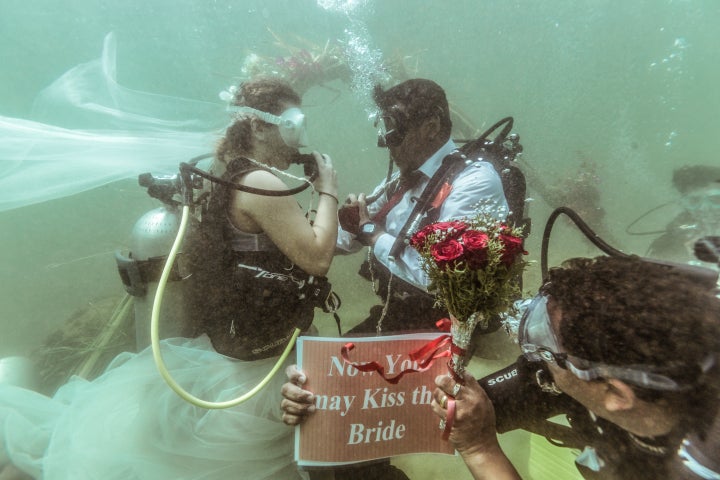 Prior to the wedding, Pogran and Pawar undertook two days of training in scuba diving and controlling their breath. Among other things, they were taught how to take off their mouth pieces and kiss without swallowing water.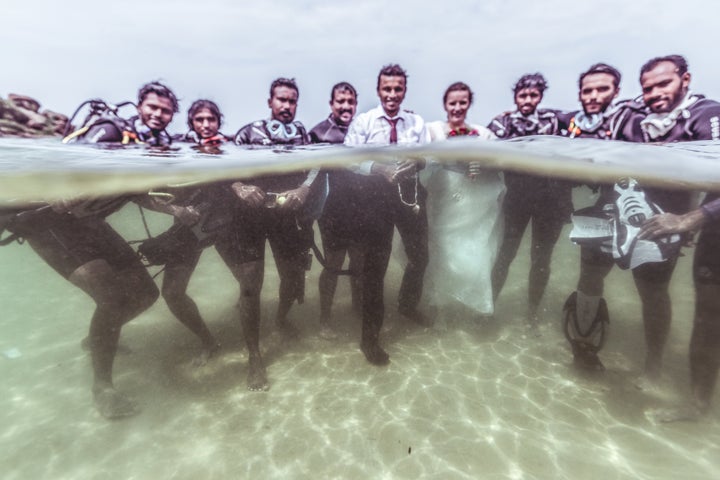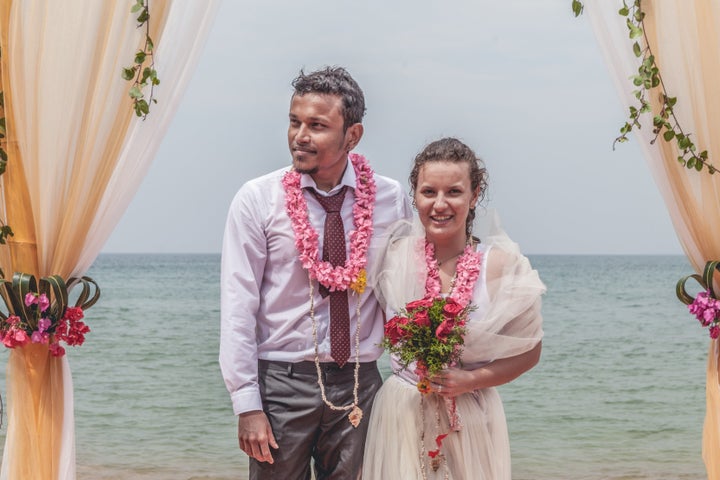 The newlyweds now plan to travel to Maharashtra for a more conventional wedding ceremony.
This is what their wedding looked like.