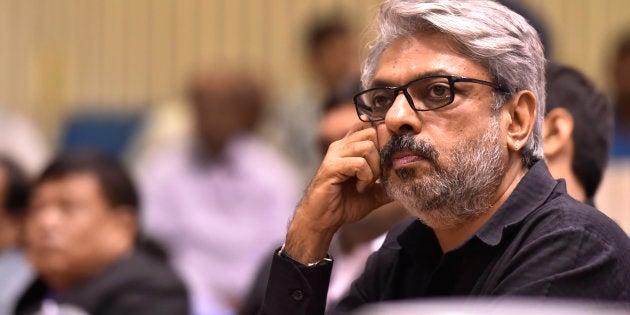 On Friday evening, members of the Rajput Karni Sena landed on the sets of Sanjay Leela Bhansali's period drama, Padmavati in Jaipur's Mehrangarh Fort and vandalized the film's set before proceeding to assault Bhansali.
The shooting of the film starring Shahid Kapoor, Ranveer Singh, and Deepika Padukone was stalled and the cops were called to bring the situation under control.
The Karni Sena damaged the sets to protest against the film which they believe depicts Rani Padmavati in a negative light.
Here is the video of the brazen assault:
A unit hand who HuffPost India spoke to said that the situation on the sets remains tensed but the crew is planning to resume the shoot soon as the local police have assured protection.
Meanwhile, Bollywood stars took to Twitter to condemn the shocking attack, slamming the Rajput Karni Sena, for acting in the way they did.
Karan Johar, who faced the wrath of the Maharashtra Navnirman Sena during the release of Ae Dil Hai Mushkil, tweeted:
While it's rare for him to make sense, Ram Gopal Varma had something worthwhile to say this time around.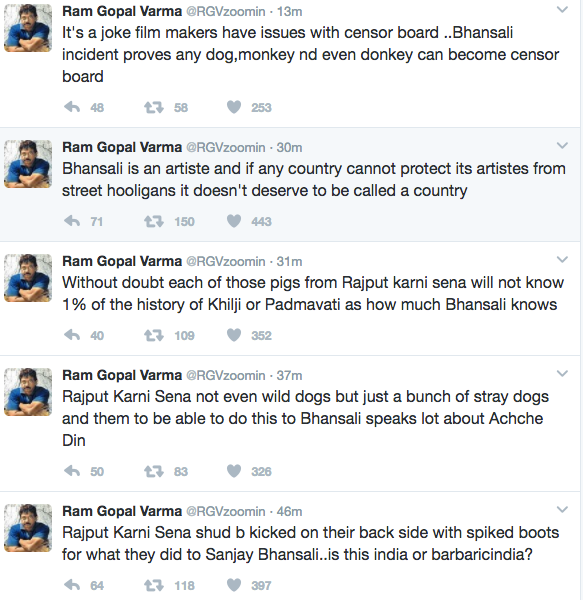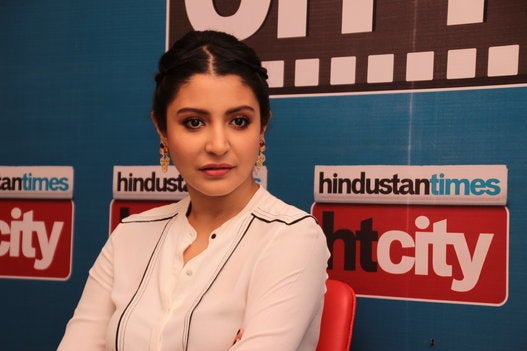 6 Times Anushka Sharma Nailed It While Speaking About Censorship