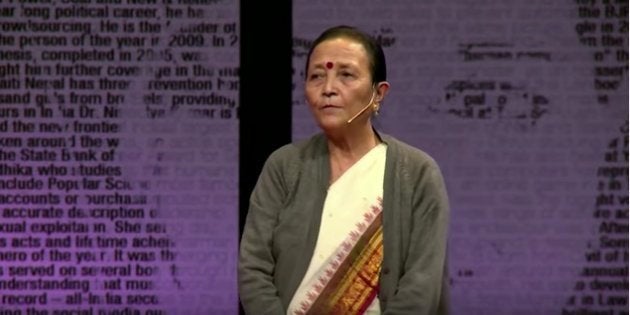 "Join me to create a society free of trafficking," Anuradha Koirala urged those present when she received the CNN Hero Of The Year Award in 2010. "We need to do this for all our daughters." As the impeccably-dressed men and women in the audience listened to the frail and tiny woman on the stage, their eyes filled up. Hollywood star Demi Moore, who had just introduced Koirala, was in tears too.
Koirala, who has just been conferred the Padma Shri, did not win people's appreciation overnight. Her crusade to stop human trafficking, that has enabled her to rescue over 12,000 girls so far, began as a lonely struggle.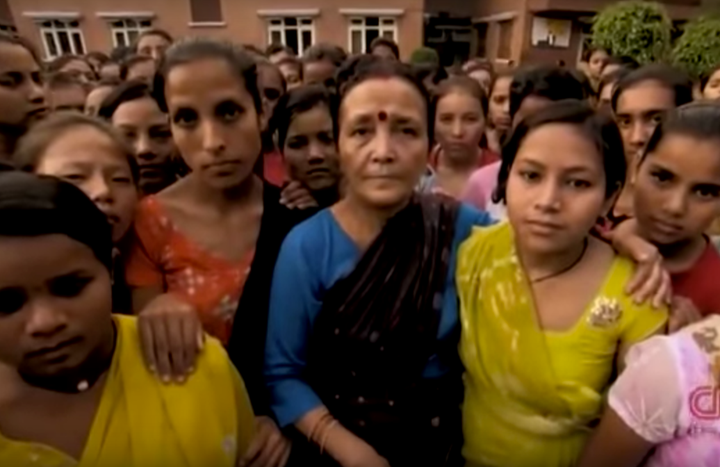 Koirala was born in 1949 and schooled at Kalimpong in present day West Bengal. Fondly referred to as Dijju, meaning elder sister in Nepali, Koirala spent a good part of her life as a teacher in Kathmandu.
In 1993, she set up Maiti Nepal in a small house with her savings. Maiti Nepal, which can be translated as mother Nepal, began as a shelter for anyone who had been dealt a bad hand. Since then, Koirala has dedicated her life to rescuing women and children from being exploited.
Besides rescuing over 12,000 girls from sex trafficking, Koirala has prevented more than 45,000 women and children from being trafficked across the India-Nepal border.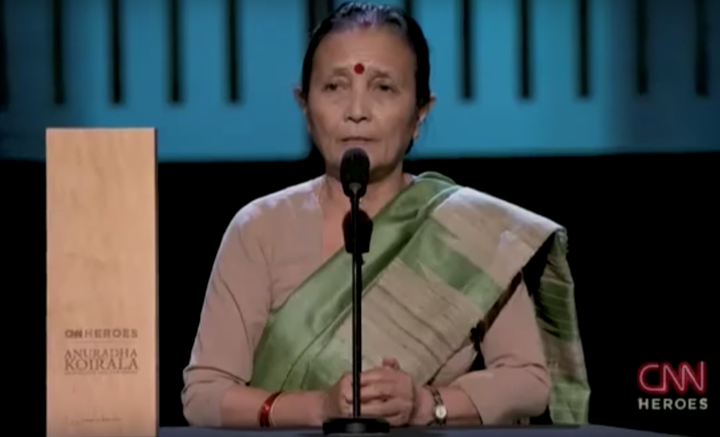 Many among the rescued, who are not accepted back by their families, find a loving home at Maiti Nepal. Koirala has given shelter to many women who were forced into prostitution and contracted HIV/AIDS. In addition to material help, they receive psychological counselling as well. Along the way, Koirala has been helped in her crusade against human trafficking by many of those who she rescued in the first place. They all go from village to village to raise awareness and foster greater acceptance of the victims of trafficking.
According to the Maiti Nepal website, the organisation runs "three prevention homes, eleven transit homes, two hospices and a formal school." Maiti Nepal not only rescues women and children and gives them a home, but also helps add to their quality of life. Koirala and her co-workers organise awareness campaigns, community sensitisation programs, and rescue operations. They apprehend traffickers, provide legal support to the needy, and organise women empowerment programs and trainings.
For her singular efforts, Koirala has been recognised and feted with multiple international awards including the German UNIFEM Prize 2007, Queen Sofia Silver Medal Award 2007, The Peace Abbey, and Courage of Conscience 2006.
With quiet persistence, Koirala is carrying on with her mission, exemplifying this year's Padma Awards' theme of 'Unsung Heroes'.