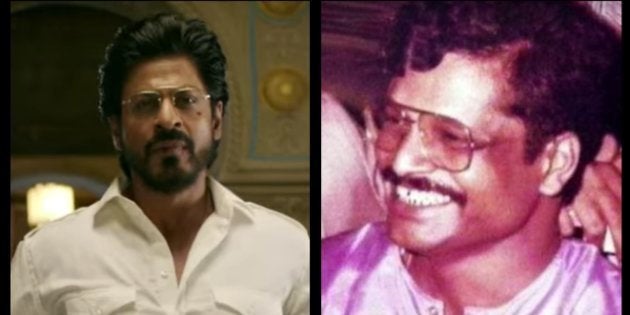 In his latest film, Raees, Shah Rukh Khan's character Raees Alam is a Gujarat-based bootlegger and gangster who establishes his empire by supplying illicit liquor in a state that is under prohibition. So, when claims were made and reports written that Raees Alam's character had been inspired by the notorious 1990s gangster, Abdul Latif, his son Mushtaq Sheikh sent notices to the filmmakers for showing his father in a bad light. The filmmakers — Farhan Akhtar, Ritesh Sidhwani, Rahul Dholakia, Gauri and Shah Rukh Khan — were all recipients of the defamation notice.
The filmmakers have since denied that Raees Alam's character was inspired by Abdul Latif and have reiterated that the movie is entirely a work of fiction. But the similarities between the character and the real life don are uncanny.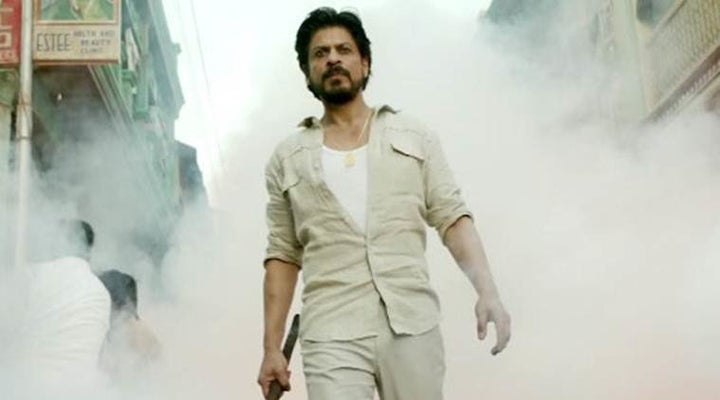 So, who was Abdul Latif?
Adbul Latif was a bootlegger, gangster, kidnapper and extortionist, operating in Gujarat during the 1980s and 1990s. The kingpin of his dubious enterprise, Abdul Latif's name evoked terror not just in Gujarat, but had spread far and wide, in places such as Daman, Maharashtra, Delhi and, even Karachi and Dubai.
However, Latif did not rise up to this level of infamous-ness overnight. He had a life befitting a film flashback montage. Latif was born on 24 October, 1951 in a Muslim ghetto in Ahmedabad to impoverished parents. His father was a tobacco seller who had seven children to feed and not enough means to do so.
Living in deprivation, Latif began to take up tasks for easy money which led him to the world of crime. He was enlisted by Allah Rakha, a bootlegger who was also a gambler. Soon, Latif learnt the tricks of the trade and became an expert gambler and card sharper.
From bootlegger to don
Not much later, Latif graduated to liquor trading. The blueprint for this business was complex. Liquor needed to be brought in from different parts of the country to meet the rising demand in Gujarat — a state officially under prohibition — where it was sold at an inflated price. An intricate network of people, ranging from small-time crooks to politicians, was required to manage the supply-demand chain.
And, to keep such a network running, a ruthless and violent leader like Abdul Latif was required. Soon, cases ranging from extortion to murder piled up against him. But he was too sharp to be caught.
Latif's association with Dawood Ibrahim
Latif had, in fact, given shelter to Amin Khan Nawab Khan and Alam Khan Jangrez Khan, members of Mumbai's Pathan gang who had shot and killed Dawood Ibrahim's brother, Sabir Ibrahim. Latif's alliance with the Pathans put him on Dawood's wrong side. Latif even attempted to kill Dawood. At a traffic signal, Latif's hitman got off his car, shot at Dawood's vehicle multiple times and fled. This only fuelled the fire that was already raging.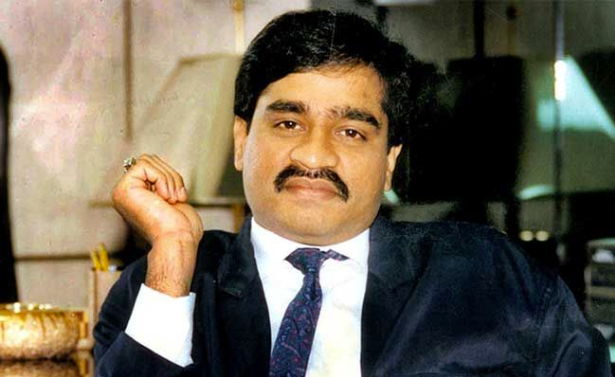 However, enmity between the two gangsters cooled off when Dawood decided it was not entirely a bad idea to make peace with Latif. Members of both the gangs swore on the Holy Quran in the presence of a maulana to be friends. Latif and Dawood later became associates as well. Reportedly, when the Mumbai blasts of 1993 took place, the associates congratulated each other.
The murder of Rajya Sabha MP, Rauf Waliullah
In a sequence of events reminiscent of the Netflix hit, Narcos, Latif, who was on the run, approached a Youth Congress leader by the name of Hasan Lala for help. Lala declined to help Latif as the Rajya Sabha MP, Rauf Waliullah was also after Latif and therefore it was next to impossible to help him. Latif then escaped to Dubai. But on Lala's advice, Latif asked his right-hand man to kill Rauf, who was then shot dead in broad daylight.
Latif's encounter
Latif was caught by the police in 1995 and sent to the Sabarmati Central Jail in Ahmedabad. On 29 November, 1997, Latif was being taken back to jail after interrogation. He took permission to get off the vehicle and urinate, and then reportedly tried to escape by firing at the police.
The gangster was shot dead in the ensuing encounter.