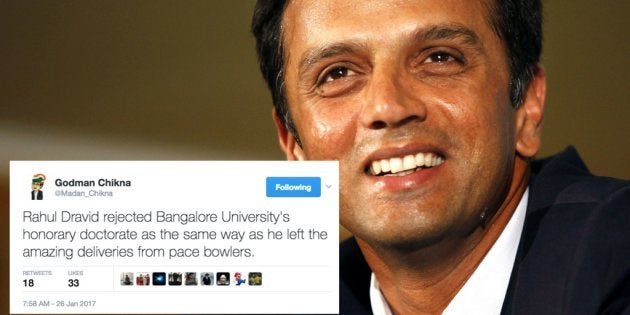 For the late risers on India's 68th Republic Day, Bangalore University wanted to confer an honorary doctorate on the former Indian cricket captain Rahul Dravid. But Mr. Dependable turned it down in the most 'Dravid' way.
He informed the university that he would like to "earn a doctorate degree" rather than having it conferred upon him.
In a press release, the Vice-Chancellor of Bangalore University said, "While thanking the university for recognizing him, (Dravid) has in all humility declined to accept the honorary degree."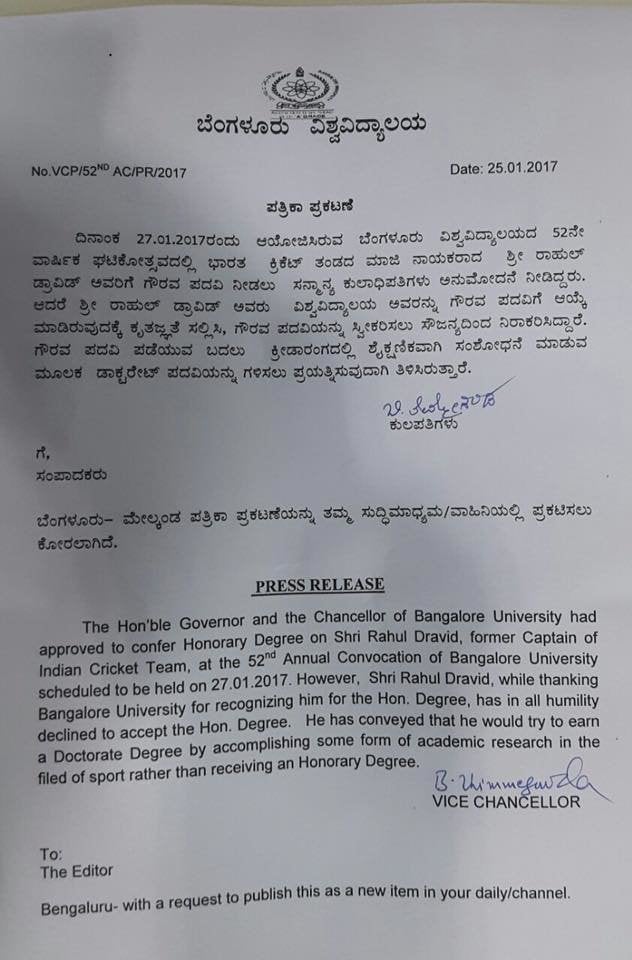 This is not the first time that Dravid refused to accept an honorary degree. The cricketer did not show up at Gulbarga University's 32nd convocation in 2014 even though he was among the 12 personalities shortlisted for an honorary doctorate.
And the Internet couldn't stop praising the Wall.
Dravid was heaped with praise across social media platforms.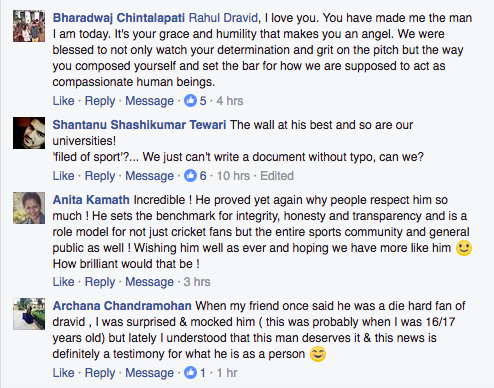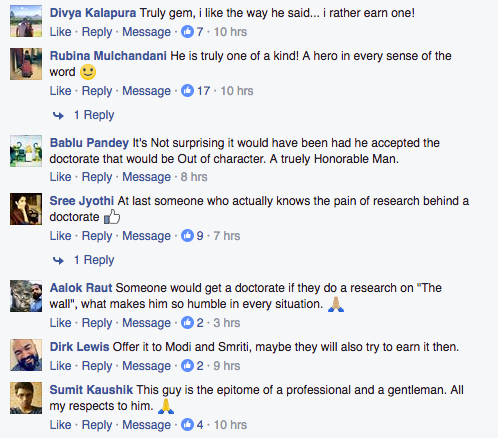 Truly a class apart.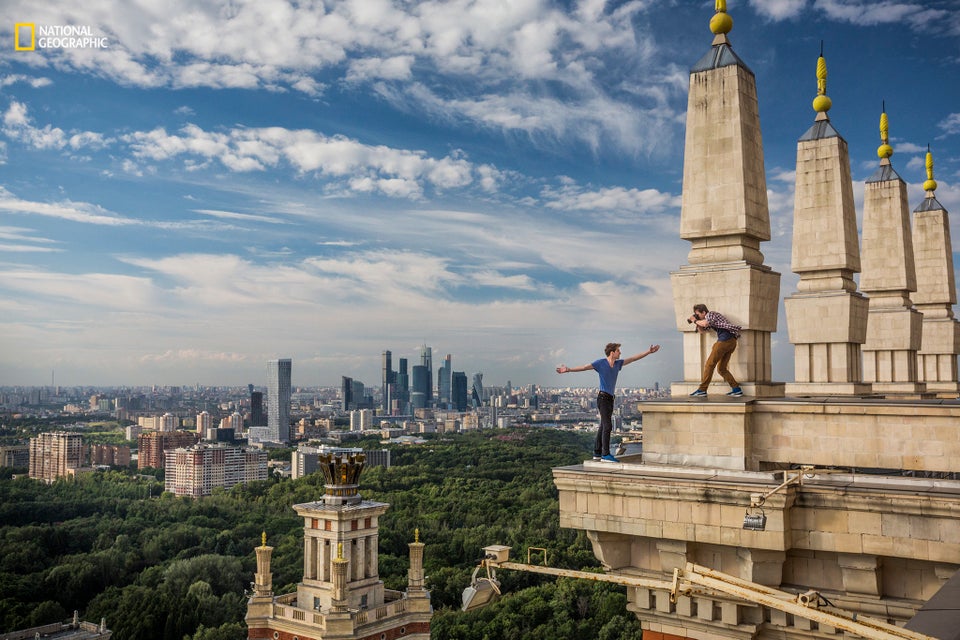 7 Incredible Pictures From National Geographic's Best Photos Of 2016