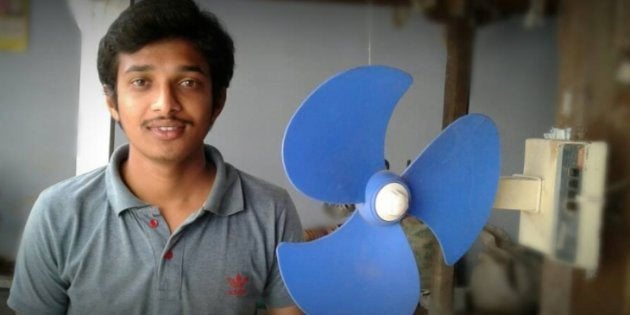 While things have improved of late, lack of proper electricity is still a problem many Indians have to grapple with on a daily basis. Thankfully, things are looking up but as a World Bank report points out the overall situation remains bad.
The report says that only 78.7 percent of the Indian population has access to electricity, with the supply being "spotty, inconsistent, vulnerable to seasonal and recurring brownouts and blackouts, and largely urban".
Dinesh Gs, an Electrical Design engineer, had grown up seeing his grandfather struggling in the Chennai heat due to power cuts, while working on his loom. The enterprising young man decided to do something about it and rigged a fan to the hand-powered loom. So, now when Dinesh's grandfather is working the loom there is a breeze to keep him cool.
Dinesh posted a photo and a video of his nifty handiwork on Facebook and the post has gone viral, with people applauding his invention and the motivation behind it.
Hats off to the thoughtful grandson.