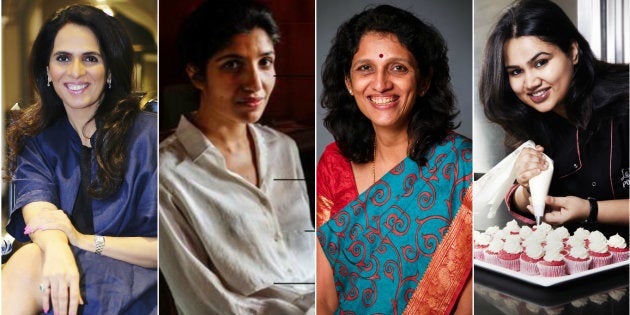 These women have founded and are leading some of India's most popular homegrown brands and companies. Spanning diverse fields such as design, food, e-commerce and health, the fascinating stories of these entrepreneurs should encourage more women to explore the traditionally male-dominated Indian business scene.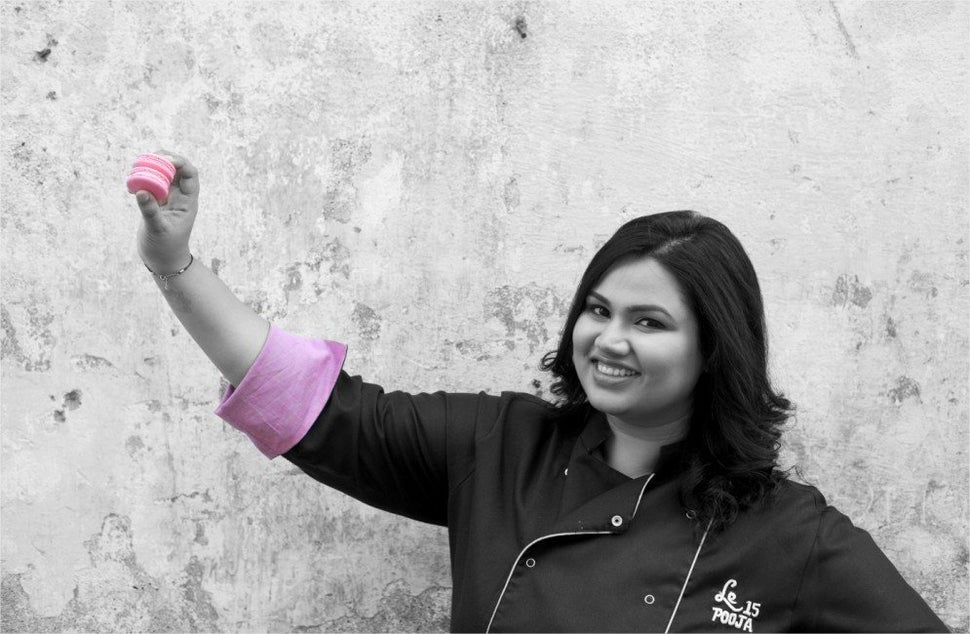 1. Pooja Dhingra, 30, founder and owner, Le 15 Patisserie
Dubbed India's macaron queen, pastry chef Pooja Dhingra was inspired to start Mumbai's popular Le 15 Patisserie chain when she ate first macaron. "In 2008, I was in culinary school in Paris when I tried my first macaron, and it was love at first bite," Dhingra says. "I had never tasted one in India and made it my mission to make and serve them." Eight years later, the Cordon Bleu graduate runs four Le 15 outlets in Mumbai, with plans to expand across India and the world. "The Indian audience is more open to trying new and innovate desserts," she says, "and this encourages pastry chefs to experiment with new flavours and textures, and offer something entirely new."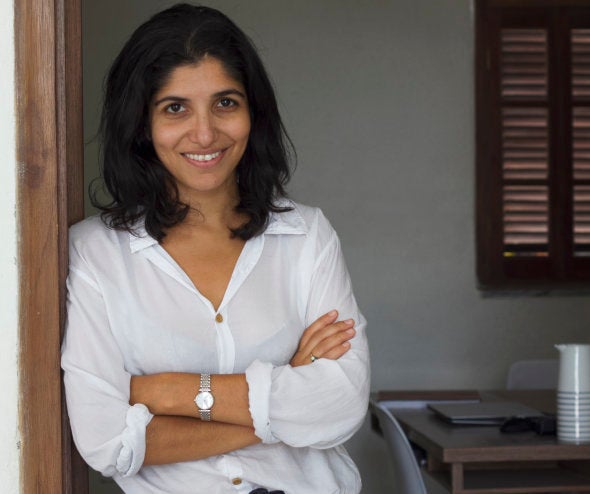 2. Chiki Sarkar, founder, Juggernaut Books
After heading Random House India and Penguin India, Chiki Sarkar decided to shake up Indian publishing by setting up the country's first smartphone publishing house, Juggernaut. "I was tired of the limited book market in India and the constraints publishers and writers face," Sarkar says. "We have had a good start but the journey had just begun." In its first year, Juggernaut has already made a splash with its reading app and projects ranging from Sunny Leone's short stories to William Dalrymple's dive into the history of the Kohinoor diamond. "Women are the same as men when it comes to ability," Sarkar says, "but as a mother of a new born I am confronting the challenges of balancing my two babies and this is something every woman who chooses to have a family will have to deal with."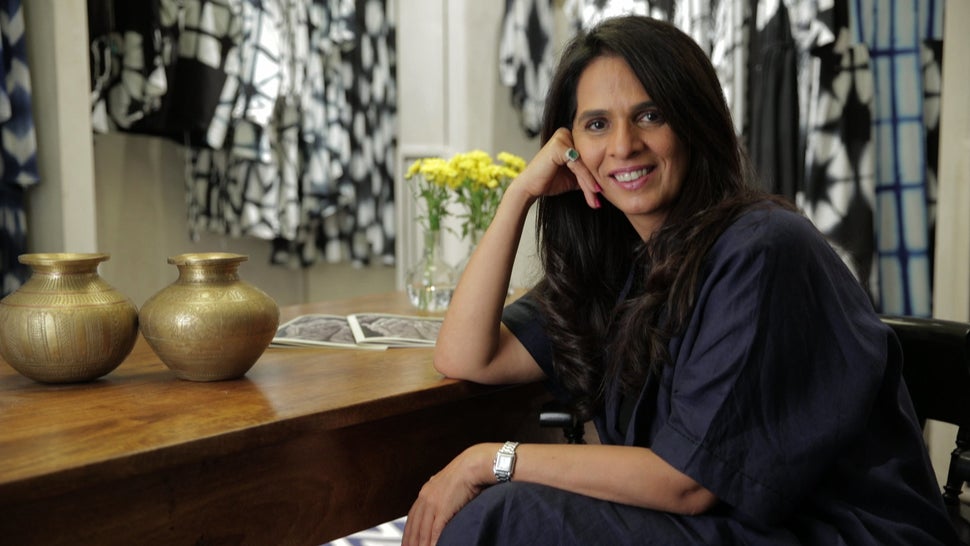 3. Anita Dongre, 52, founder, House of Anita Dongre
Among India's most successful fashion designers, Anita Dongre has redefined style with each of her distinctly different brands: bridal wear with the Jaipur-inspired bespoke Anita Dongre label, contemporary western-wear with AND and boho-chic prints with Global Desi. Dongre's blend of Indian and western design appeals to everyone from Kate Middleton (who famously wore her dress during her India visit) to the girl-next-door. "As a woman entrepreneur, I think I understand women far better. I have always believed that fashion has to be wearable and accessible," Dongre says. "It is about making a woman enjoy what she wears and what it does to her entire persona." Next, she plans to channel her love for handicrafts through her new initiative, Grassroot.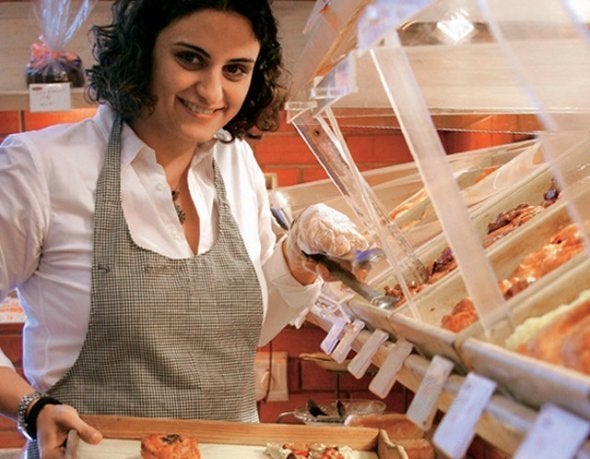 4. Kainaz Messman Harchandrai, 37, owner and head chef, Theobroma
Growing up in a family with a sweet tooth, Kainaz Messman always knew she wanted to follow her passion for desserts. In 2004, she started Theobroma, a bakery that went on to become a Mumbai landmark. "I am a baker and happiest in kitchen," she says. "When I reflect on my business, I think as a customer, not as a owner. If it is right for the customer, it is right for Theobroma."
Famous for its legendary brownies, Theobroma now has 12 outlets in the city and is now all set to open its first outlet outside Mumbai in Delhi."The food and beverages industry is male-dominated in India and around the world," Messman said. "Women are in the minority because the jobs are physically demanding, the hours and unsociable and role models are few. There are many obstacles but they must be overcome, and men and women have to learn to work side by side and share the kitchen."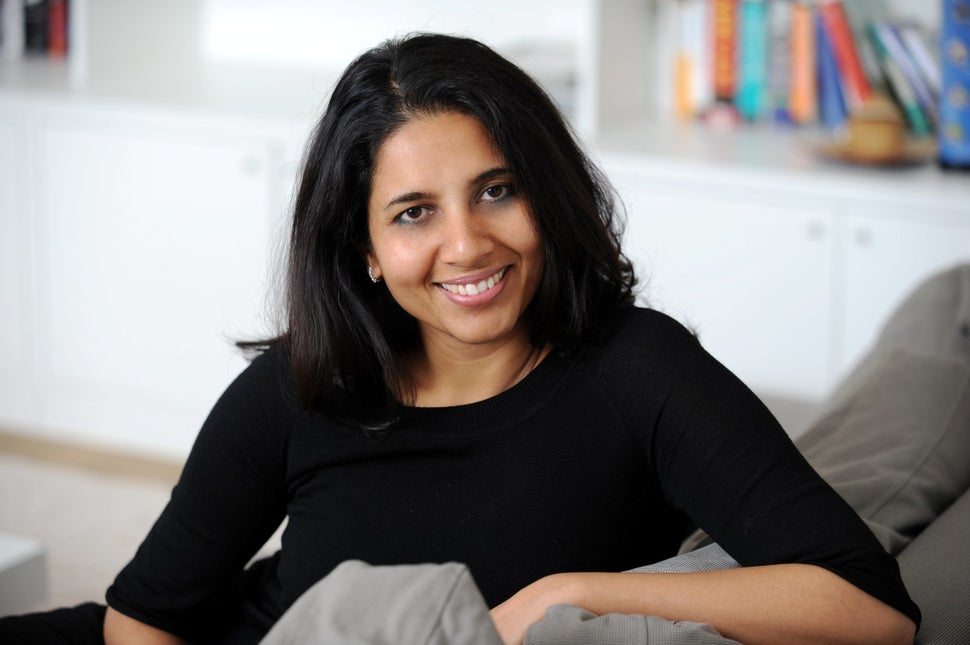 5. Suchi Mukherjee, 43, founder and CEO, Limeroad
When Suchi Mukherjee returned to India in 2011 after living abroad for several years, she was determined to create a global brand from India. But it wasn't easy. "When I came back to India, after 17 years and leadership roles at Skype, Gumtree and Ebay to start LimeRoad," says Mukherjee, "I had people tell me that being a woman, and trying to set up a new firm was too ambitious, and I that I should give up the dream." Mukherjee went ahead and founded Limeroad, a fashion portal that uses social discovery to stand out from competitors, with features such as personalised stylist recommendations and scrapbooking to customise looks. "My aim was to create a digital age equivalent of the 16th-century Grand Trunk Road, a highway that changed the face of trade in the Indian subcontinent," Mukherjee says.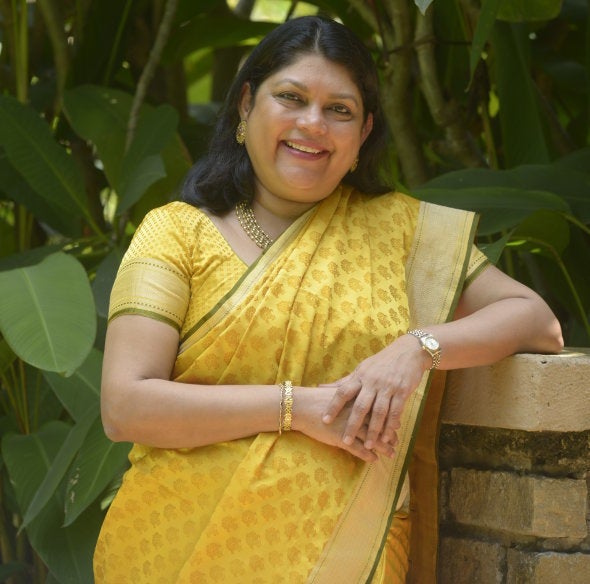 6. Falguni Nayar, 53, founder, Nykaa
After a long stint as an investment banker, Falguni Nayar founded Nykaa.com in 2013 as an online one-stop-shop for beauty products from Indian and international brands. "I saw a gap in the market. In an emerging category like beauty, I wanted to be able to reach out to the whole of India with a choice that was not experienced by consumers before," Nayar says. "Today, our extensive offering along with our engaging content remains our strength." Nykaa.com currently gets over 10 million visitors a month and also launched its own beauty products in 2015. "While women hold half the sky, this does not reflect in the number of women entrepreneurs," Nayar says. "I think if women are ready to embrace entrepreneurship which involves very high risks, the sky is the limit."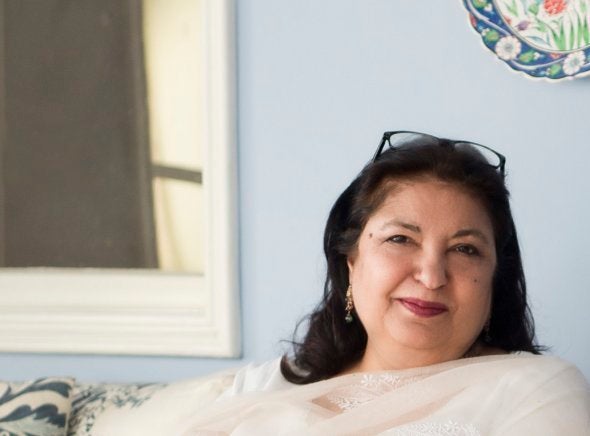 7. Anita Lal, 67, founder, Good Earth
When she started Good Earth in 1996, Anita Lal had little training or experience and no business plan. Yet Lal, who calls herself an accidental entrepreneur, became a design pioneer as of sorts. "I was always inspired by India and the immense potential in its existing crafts industry and rich heritage," says Lal, a studio potter by training. "Right from Good Earth's inception, we wanted people to be proud of owning a luxurious item that had a distinct Indian design expression." Over the years, Good Earth has made a name for itself by bridging the gap between craft and design, and combining luxury and sustainability through a distinctive philosophy based on research. "When I started women weren't taken too seriously in the business space," says Lal. "Now there are new verticals and sectors that are being helmed solely by women and I think that is remarkable."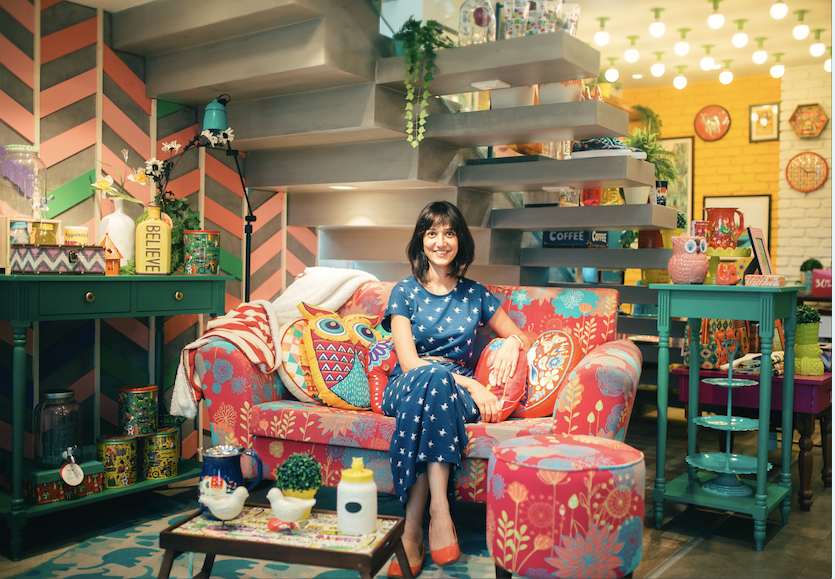 8. Shubhra Chadda, 36, co-founder, Chumbak
Shubhra Chadha always knew that she wanted to be an entrepreneur, but it was the sight of fridge magnets collected by her during her travels that sparked the idea for Chumbak. "It got me thinking that there were no souvenirs or products that truly represented India," Chadda recalls. In 2009, she co-founded Chumbak with her husband Vivek Prabhakar to fill the gap in the non-traditional souvenir market. Today, the quirky and colourful design brand has 17 flagship stores across India, selling everything from clothes and accessories to home decor. "From the first few designs that represented India, to the evolved contemporary aesthetic that we posses today, Chumbak has always stood out for it's unique aesthetic," Chadda said. "Today, we've evolved to become a lifestyle brand that loves to change the way India looks at design."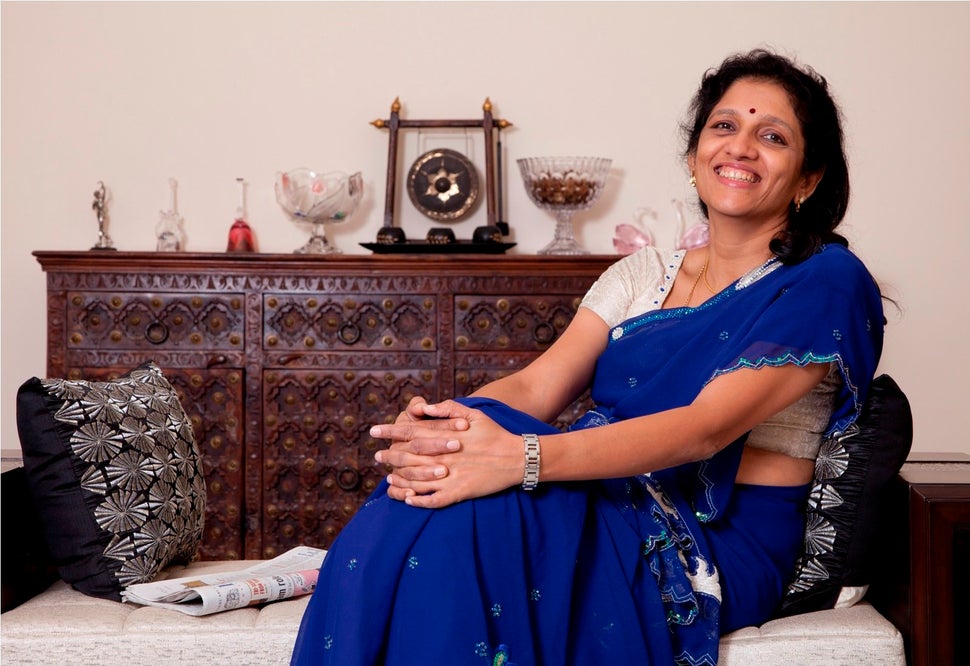 9. Meena Ganesh, 53, co-founder, MD and CEO, Portea Medical
A successful serial entrepreneur and business leader, Ganesh started Portea Medical in 2013 after realising that there was a major gap in healthcare at home for the terminally ill and elderly, when a family member was diagnosed with cancer. "There is an opportunity to take non-hospital healthcare to people's doorsteps, making it more accessible and convenient," Ganesh says. Since starting out in 2000, Ganesh has seen things change considerably for women entrepreneurs. "When I started, there was hardly any support structure," she says. "In the last 5 years, I have seen specialised mentoring, angel funds that work only with women-led startups, and events, training and awards to highlight and women who wish to startup. While things have improved, we need to se social changes that encourage women to startup and not just taken up safe options."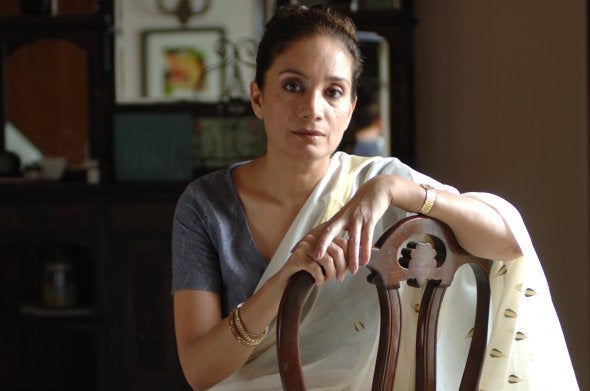 10. Mira Kulkarni, 59, founder and MD, Forest Essentials
Growing up in Rishikesh, Mira Kulkarni was exposed to Ayurveda at an early age and painstakingly researched the effectiveness of traditional recipes and how they could by adapted for modern-day consumers. "I worked for many years with vaids and biochemists to make products using long-forgotten recipes which kept the inherent properties of Ayurveda intact, and yet, were scented and pleasurable to use," Kulkarni recalls. Despite the rise of numerous organic beauty brands, Forest Essentials still focuses on making its products in the Himalayas, using local spring water, ingredients and labour. In 2008, global cosmetics giant Estee Lauder bought a minority stake in Forest Essentials, an investment that has helped the brand scale even further, with 48 stores in India, supplies to 190 hotels and exports to 120 countries.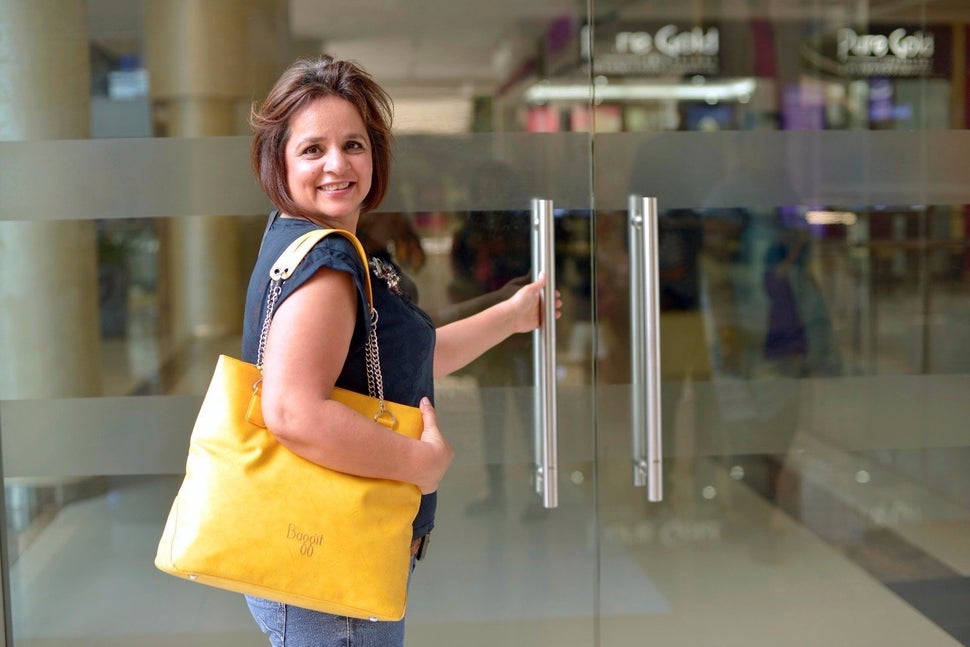 11. Nina Lekhi, 50, founder, Baggit
Nina Lekhi began designing and selling bags when she was just a student at Sophia Polytechnic in Mumbai, selling and exhibiting them in stores. In 1990, she started her company Baggit, one of India's most well-known handbag brands. "No woman in our family had ever worked, but my mother was extremely encouraging," Lekhi recalls.Today, Baggit focuses on making bags and other products without leather, using recyclable and environment-friendly products. Lekhi has now set her sights on opening at least one store in each major Indian city in the next few years.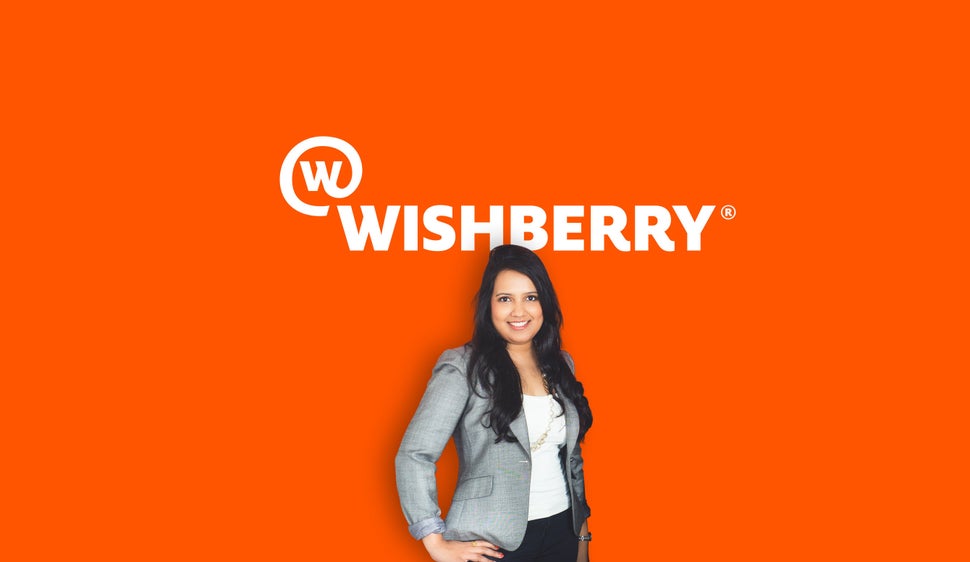 12. Priyanka Agarwal, 31, co-founder, Wishberry
Priyanka Agarwal wanted to have my own business since she was a kid. "I felt that as women it would be nice not to depend on your family or father's business," she says. In 2011, she co-founded Wishberry along with friend and former colleague Anshulika Dubey in 2011. Originally started as a crowd-gifting website for weddings, Wishberry evolved into a platform for crowdfunding creative projects in film, music, art and publishing, and claims a success rate of 70%. "I'll be lying if we have challenges -- there are social stereotypes," Agarwal says. "Investors think 'oh you're a woman, you'll get married and leave'. I come from a conservative family who said you need to get married or your in-laws won't be okay with you working late at night. Yet after a point, everyone backs off when they see you're successful. If you know you can pay for yourself, no one can bully you."