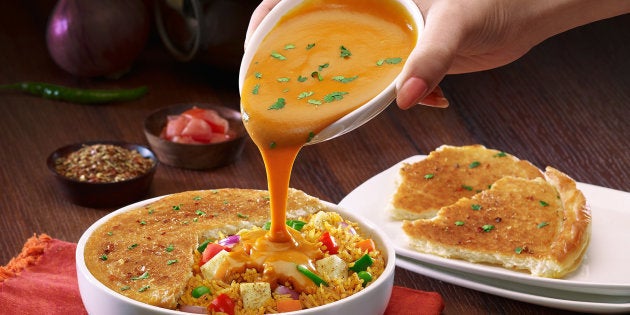 When McDonald's announced earlier this year that they're going to launch a Masala Dosa Burger, a collective scream of horror rang through our social media timelines. Why do we even need such a thing, a lot of people wondered. But the Masala Dosa Burger is hardly the first of its kind. Remember the Birizza - a biryani pizza? Over the years, numerous international fast food chains have tried to adapt their offerings in an attempt to woo local consumers. Here are some of the strangest hybrid foods that have been introduced in India.
1. Pizza Hut's biryani pizza
In 2014, Pizza Hut decided to take pizzas to the next level by launching the biryani pizza. In an attempt to riff off dum biryani, Pizza Hut served chicken or paneer biryani covered with a baked pizza dough studded with black olives, and served with an orange makhani gravy and salad. The resulting concoction has neither the comfort of a pizza, nor the delicate flavours of biryani.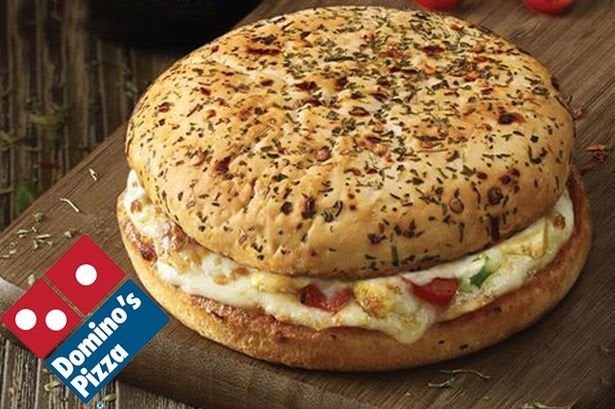 2. Domino's burger pizza
At first, the burger-pizza mashup sounded like a great idea, with its promise of combining two of the world's favourite comfort foods. What could go wrong? A lot, it turns out. The Domino's BurgerPizza was stuffed with pizza toppings instead of a patty, and left many sorely disappointed.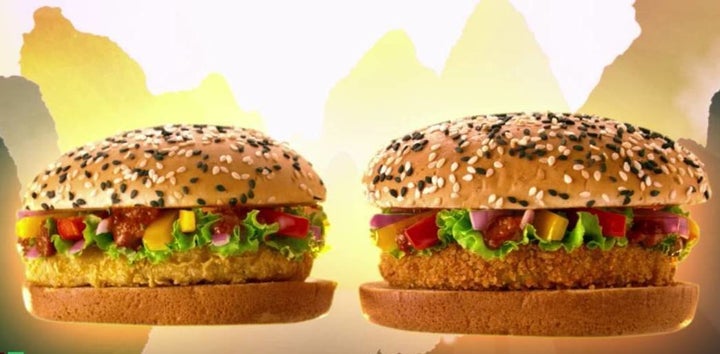 3. McDonald's Schezwan burger
Given our long history of Indianising Chinese food -- think Vegetable Machurian and Chilli Chicken -- McDonld's India added a limited-time Chinese burger to its menu in 2016. The new Schezwan burger came in chicken and vegetarian versions, but the 'Chinese' flavours ended with a spicy garlic sauce smeared on a regular patty and a few pieces of bell peppers.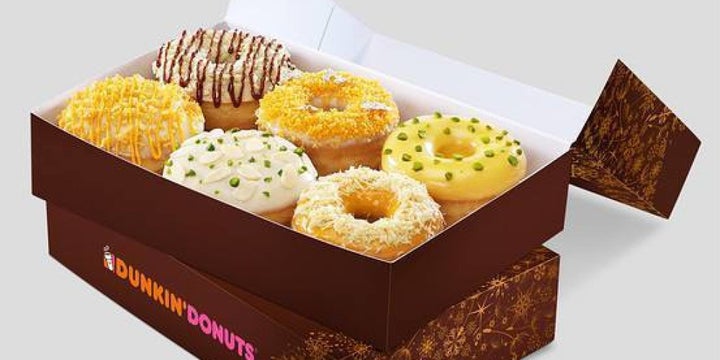 4. Dunkin Donuts' motichoor laddoo doughnut
Back in 2013, American chain Dunkin Donuts made global headlines with a series of Indianised doughnuts inspired by mithais such as motichoor, gulab jamun, soan papdi and kaju katli, introduced especially for Diwali. The motichoor laddoo brought together white chocolate, motichoor laddoo buttercream and almond flakes -- a surefire recipe for a sugar overdose.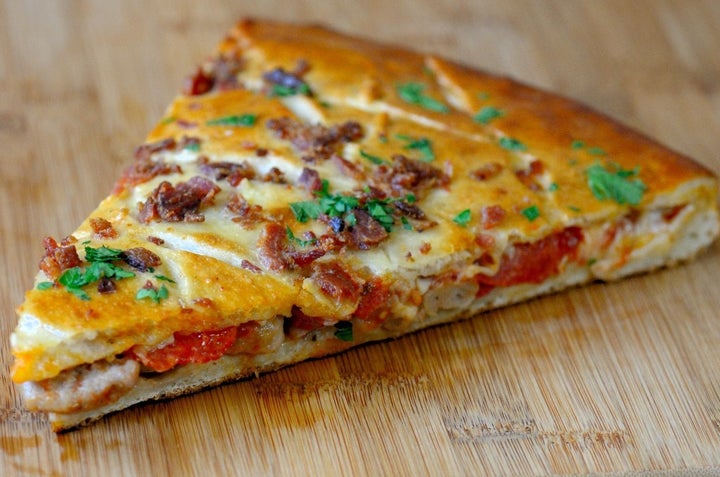 5. Sbarro's paneer/chicken makhni pizza
Italian chain Sbarro's Paneer Makhani pizza is really more of a calzone rather than pizza -- with paneer makhani pieces sandwiched between two layers of pizza dough. We'd rather have our makhni with a hot naan any day.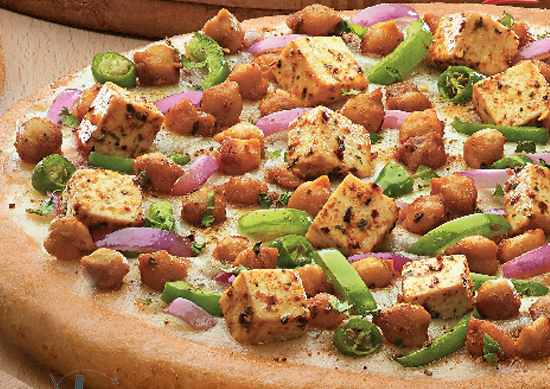 6. Pizza Hut's Rawalpindi chana paneer pizza
Lest you start thinking that paneer pizza is too commonplace, the Rawalpindi chana paneer pizza quite literally marries the two biggest cliches of north Indian cuisine. Boiled chickpeas are cooked with pieces of paneer, green capsicum, onion and a tandoori sauce. We leave the rest to your imagination.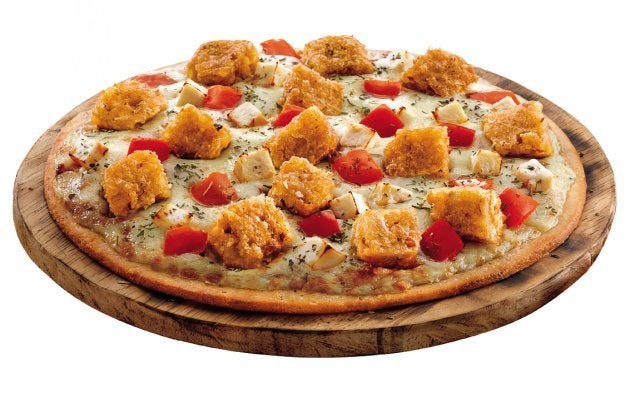 7. Domino's Navratri pizza
Last year, Domino's launched an all-vegetarian Navratri menu led by a pizza made without onion, garlic and all the grains that aren't consumed during the nine-day period. It was prepared with a singhara (water chestnut base), with the cheese and sauces made with rock salt. Our reviewer found it doughy, raw and strangely smelly. The accompaniments -- sabundana crispies and a sago pudding -- were equally unedible.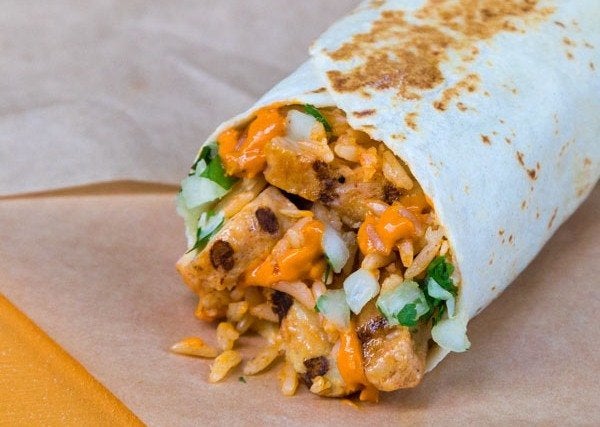 8. Taco Bell's Mexican paneer tikka masala burrito
Combining cuisines from two different continents is tricky business. For its launch in India, Taco Bell decided to go Indian with a Mexican paneer tikka masala burrito. Instead of traditional fillings like beans and meat, it came stuffed with with paneer, tandoori mayo, rice and onion. Neither Mexican nor Indian and most definitely strange on the palate.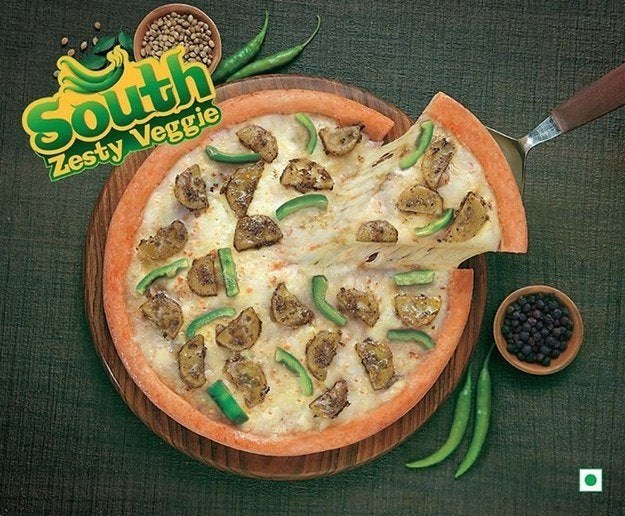 9. Domino's green banana pizza
After introducing the tandoori chicken pizza, Domino's unveiled its South Zesty Veggie pizza in four southern Indian states in 2014. In order to introduce local flavours, the pizza had an Andhra-style chilli raw banana gravy, besides regular ingredients such as cheese and capsicum. There was also a chicken variation coooked in a paste of green chillies.

10. Domino's Taco Mexicana
In 2014, Domino's decided to depart from what it does best (pizzas) to introduce Taco Mexicana, a cross between the kathi roll and Malabar parantha. According to one reviewer, the greasy and floury roll's bland bean patty lacked both the reassuring comfort of the kathi roll and the lightness of a fresh taco.