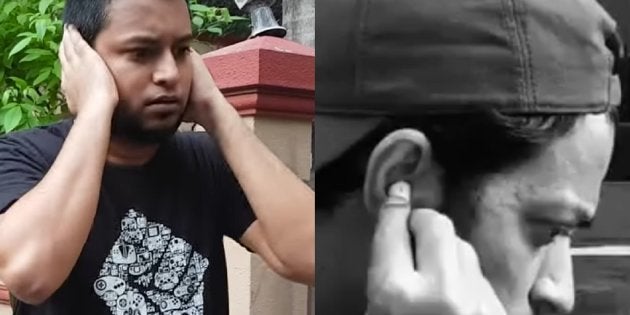 Tech giant Apple made a huge announcement last year while unveiling the iPhone 7. The new smartphone had something missing. Yes, the standard 3.5 mm headphone jack was gone, replaced by a new product — cord-free in-ear headphones, called the AirPods.
So, of course, the AirPods became the talk of the town (read the Internet), and the butt of many jokes.
Soon, funny man José Covaco made a hilarious video about the AirPods, titled, First Indian to buy the Apple AirPods for Rs.15,000
There was a lot of concern over the cordless AirPods slipping out of the listener's ear.
"Apple's wired Earpods fit my ears well and I enjoy using them because of the padding and the freedom to choose different sized buds. So, I tried on the new wireless buds with some trepidation but the AirPods fit my ears really well and my verdict is that they don't fall off," wrote HuffPost India's Tech editor Ivan Mehta in his product review.
But well, Apple went a step ahead and made a video about how the wireless headphone reaaaaaaly don't slip out at all, the laws of physics notwithstanding.
And, content-creator Cyril Dabs hilariously parodied the Apple video, giving it that much needed Indian flavour and an extra dose of realism.