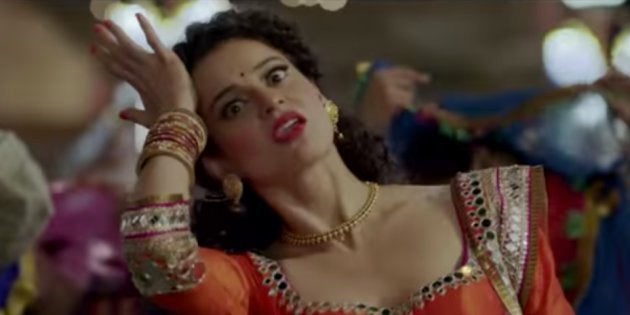 Let's just all agree to the fact that Bollywood is sort of a repeat offender when it comes to sending out problematic messages. For example, they just refuse to stop promoting stalker behaviour as 'romance'. On several occasions, Bollywood films have been unbearable examples of racism, sexism, homophobia, ableism among other things.
So, when a Quora user asked 'Which Bollywood movies are giving wrong messages to the society?', fellow users joined force to answer the question. Of course, there are ridiculous films like Humshakals and Grand Masti which most sane people avoid like plague, the discussion threw up flaws in some extremely popular films the industry has churned out.
1. Andhaa Kanoon (1983)
Unlike what the movie suggests, law is objective, not blind
Andhaa kanoon is supposed to refer to Lady Justice, who delivers justice where it is due, with objectivity and without taking into account one's wealth, race, gender, creed, health and without fear or partiality. But in the Rajnikanth-Amitabh Bachchan-Hema Malini starrer, Andha Kanoon, the plot along with the name seems to suggest that law is blind. Pallavi Pandey who pointed out this movie, says, "It saddens me to see how a vast majority of my fellow countrymen will never truly understand, or get a fair chance at knowing, what the blindfold really means!"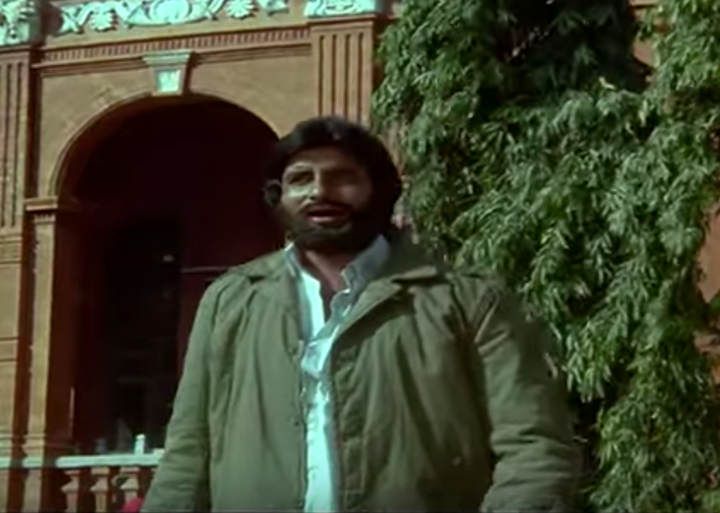 2. Partner, Dhishoom, Dostana etc
Unlike what Bollywood seems to suggest, gay men are not roaming around asking for sex all the time
Mallikarjun Pandya made a very important point about the depiction of gay men and women in Bollywood films. According to the makers, gay people roam around accosting straight men for sex. He mentions a couple of movies like Partner where Suresh Menon's character, Kiran, meets Bhaskar, played by Govinda, and is overcome by lust. In Varun Dhawan-John Abraham starrer Dhishoom, Akshay Kumar has a cameo of all of 4 minutes where he plays a shallow, lascivious caricature of a man, who is also evidently gay.
Many believe that Dostana, in which two straight men pretend to be gay, actually ends up ridiculing homosexual men. Pandya also refers to Bol Bachchan in which Abhishek pretends to be a gay man and says, "If Abhishek Bachchan is playing a gay character in a movie he will either dress up ridiculously and hit on every living thing around him; or make jokes about sucking c**k."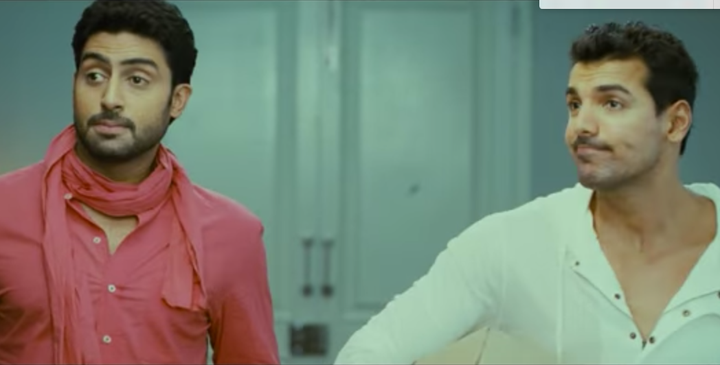 3. Kuch Kuch Hota Hai (1998)
A man would fall in love with a woman only if she fits the definition of femininity
The premise of this superhit movie was based on one huge flaw -- that an eight-year-old is so mature and adroit that she can help her father reunite with the one he "truly loves". Go figure. Another thing that Sanandan Ratkal points out is the hypocrisy of the movie where the guy realises his feelings for the girl only after she undergoes a makeover from a basketball-playing tomboy to a saree-and-bangles-wearing, bhajan singing woman. Talk to the hand, please.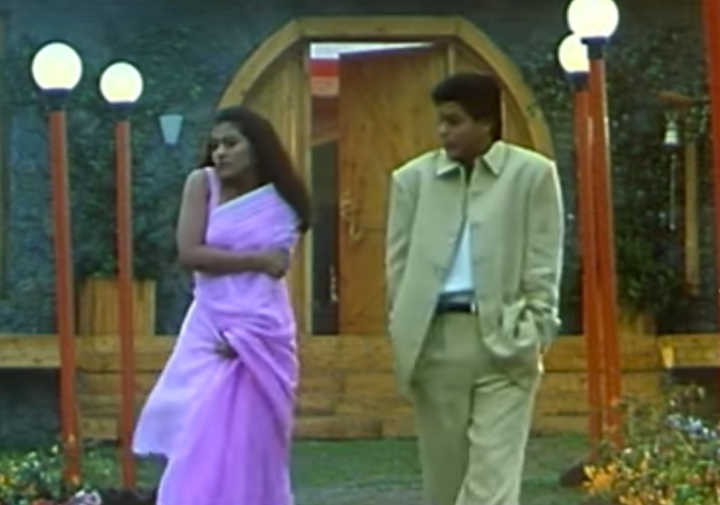 4. Sultan (2016)
Boy meets girl. They fall in love and then get married. Then girl gives up on 20 years of training to raise a family
Sultan, that went to become a blockbuster hit was, in fact, bashed on social media for its sexist plot. The guy becomes an international-level wrestler only after a training period of a couple of months, whereas the girl has been honing her skills for 20 years. On top of that, when she gets pregnant, she immediately dumps her career to make her husband happy. In fact, Anushka Sharma's character points at her husband played by Salman Khan, and says, his happiness is her 'medal'. This is what patriarchy in the garb of choice looks like. Ketul Makwana says, "It is too illogical that the girl who was so determined to her dream before her marriage suddenly gave up on her life's dream!"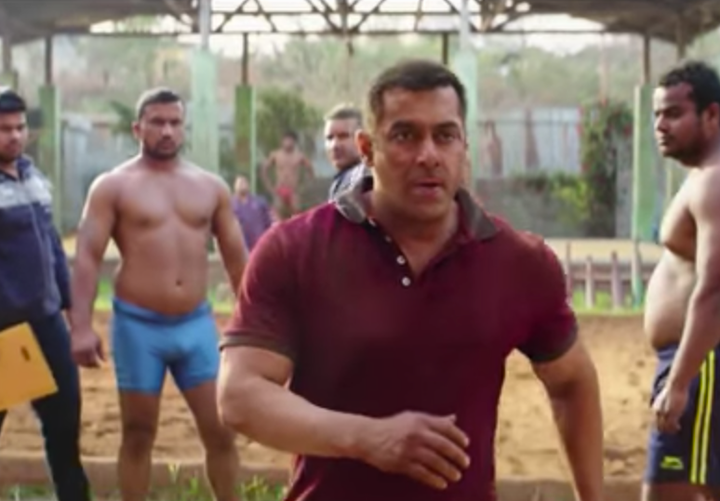 5. Holiday (2014)
The guy stalking the girl because he is 'in love' with her
In all fairness, this is not the first movie to show this kind of behaviour. In almost every 90s movie the guy stalked the girl till she also started reciprocating his feelings. The amount of wrong ideas and misconception this puts forth is appalling. Ankur points out that in Holiday, Akshay Kumar who portrays an Army Officer, is on his bike with a friend, who is a police inspector, when he spots Saiba, played by Sonakshi Sinha. He then proceeds to make strange gestures at her because he likes her. Ridiculous, right? Wrong, Bollywood will say. What's romance if this isn't?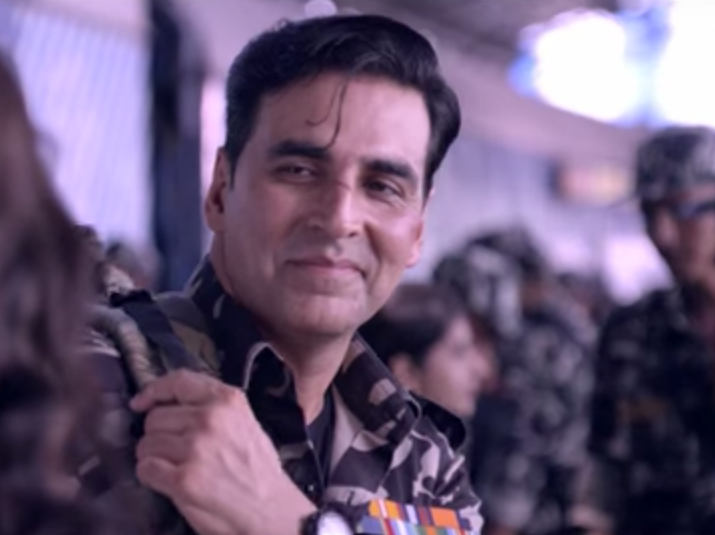 6. R...Rajkumar (2013)
Unlike what the movie shows, the girl is not a trophy to be won and stalking is not romantic
R...Rajkumar has scenes that simply drag Bollywood back by a couple of decades. Manu Parashar says, "And then one night, he breaks into her bedroom and catches her unbutton her Kurta. He then takes off his shirt and says, "Now, we are even. You've seen everything I have." She ask him to leave that he refuses and lies down on her bed. That's supposed to be a romantic scene. The girl then becomes the trophy when the hero challenges the villain that he will be the one to remove the girl's sari and honeymoon with her on a specified date. Thus starts the match and the fight for the girl's sari." There is also a song about it in the movie!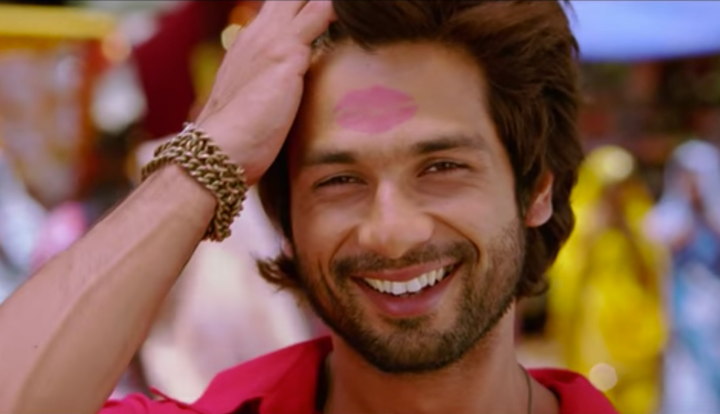 7. Tanu Weds Manu: Returns (2015)
Unlike what the movie shows, registering a false case under any circumstances cannot be taken in stride
Palkesh Asawa points out that even in Tanu and Manu's troublesome relationship, a false case by Tanu against Manu, that puts him in a mental asylum is highly questionable and objectionable and should not be portrayed lightly. Asawa says that the movie sends a wrong message by saying, "It is cool to file a wrong case against your husband which puts him into a mental asylum and then leave the country, not giving a shit about how he is going to live. Even though you forget your husband for months, it is quite understandable to assume that he will run after you, ignoring all the flirting that you're doing with other men."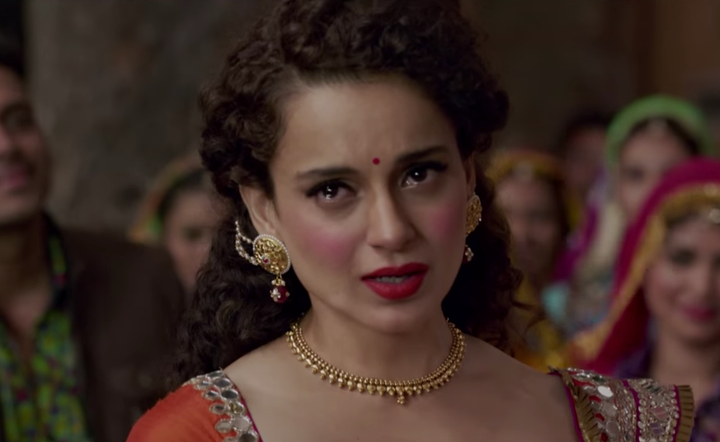 8. Bajirao Mastani (2015)
"True love" does not sanction polygamy
This is not to dispute the facts that Bajirao was married to Kashi Bai and Mastani but the celebration of polygamy in the garb of "true love" is problematic. Neha Jagannath says, "Once again, I'm not disputing facts. I just object to the blatant celebration of something that isn't right."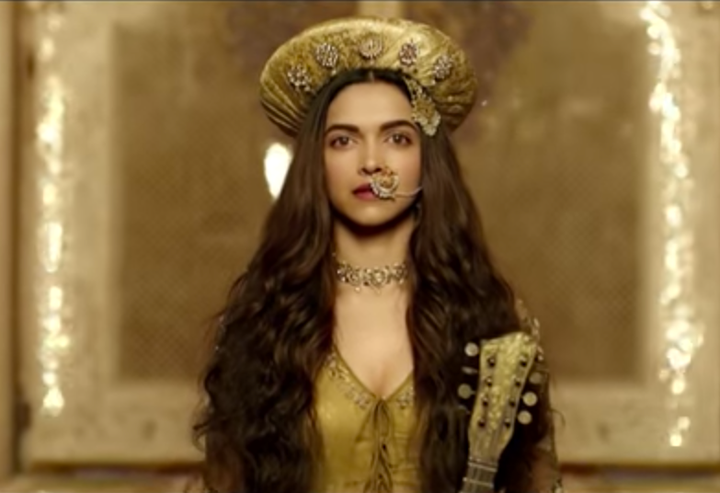 9. Happy New Year (2014)
A bunch of non-professional dancers cannot win an international dance championship
Kandarp Joshi's views on Happy New Year are best left untouched. He says, "It shows that a bunch of non professional dancers from India can cheat the world and win a professional international level dance competition. Are Indians so foolish to send a group, who dance like idiots to an international competition? Can't the judges predict that there is something wrong with the results. In fact, all Farah khan movies send a wrong message to the world. They are proving that Bollywood movies don't have scripts."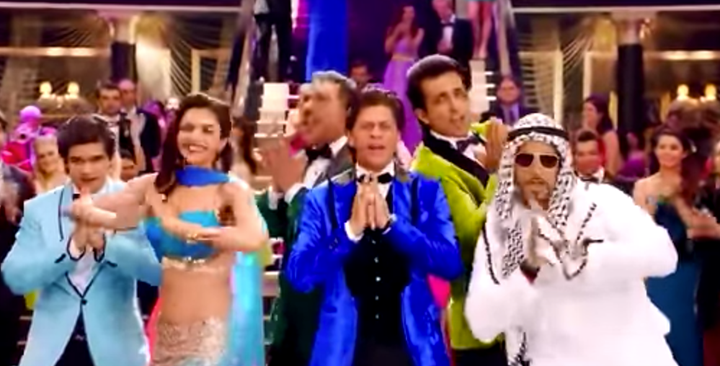 10. Namastey London (2007), Naseeb Apna Apna (1986)
Forcing one's children to marry a person just the parents like is wrong
Amitabh Yadav draws parallels between both the movies and brings out one major problem. In both the movies, the well-meaning set of parents, force their respective children to marry someone of their choice. None of the matches have anything in common. Yadav says, "As a parent, forcing your child to marry someone is wrong, no matter how well meaning you are. What is even worse is to marry them to someone with no common background or shared interests. People married in this way, don't end up living happily ever after. Such cases in real life usually end in separation, divorces and at time suicides. Worst is when these people live an unhappy life forever and become bitter affecting everyone around them."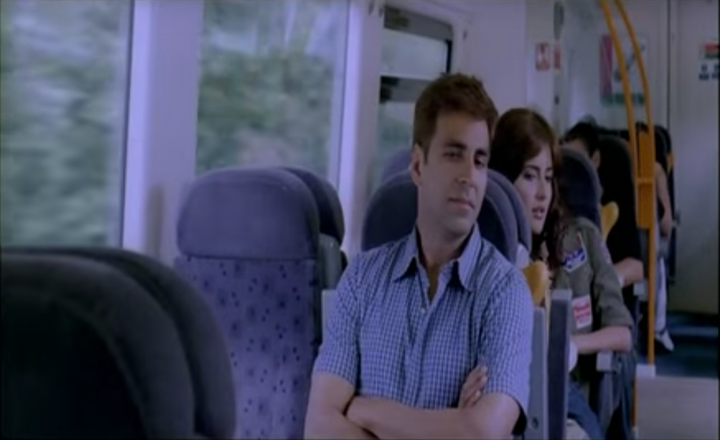 11. Dangal (2016)
Unlike what the movie shows, the option for the girls shouldn't have been either housework or wrestling
This blockbuster hit has invited the same kind of criticism from everyone. Naman Varma puts the entire problem in a nutshell by saying, "He (Mahavir Phogat, played by Aamir Khan) first and foremost wants a gold medal and nothing else. And that is the only thing that drives him to train his girls. Not the girls wishes, not their future, not their betterment. The wishes of the girls are never taken into account. They are never given the opportunity to explore, to decide what they want, to pursue anything else. The movie implies that it was either wrestling for these girls, or housework." He also adds that unlike what the movie shows Khan's character was not sacrificing for the good of his children -- "He was fighting for his pride and nothing else."