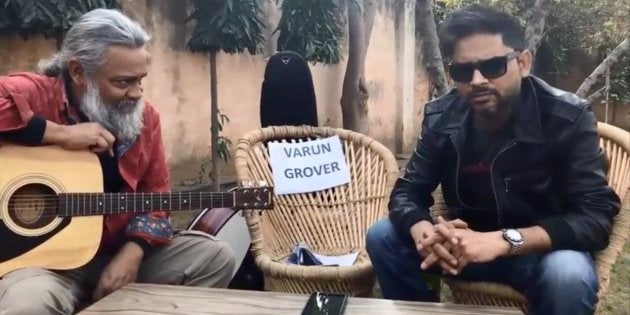 Prime Minister Narendra Modi's exhausting demonetisation drive has been a roller-coaster ride for most people. From being excited and hopeful that black money hoarders will finally be caught, to being frustrated and tired of waiting in long queues outside banks and ATMs -- most of us are feeling a little drained and, even, numb.
And the latest is a demonetisation song that has gone insanely viral on the Internet. Titled "Modi Ji, Modi Ji, khencho desh ki bodi ji", Aisi Taisi Democracy, a comedy-musical show that features National award winner Varun Grover alongside Indian Ocean's Rahul Ram and stand-up comic Sanjay Rajoura.
The song, sung to the tune of the classic song Main chali main chali from the film Padosan, mocks PM Modi's anti-black money drive with its catchy tune and clever wordplay.