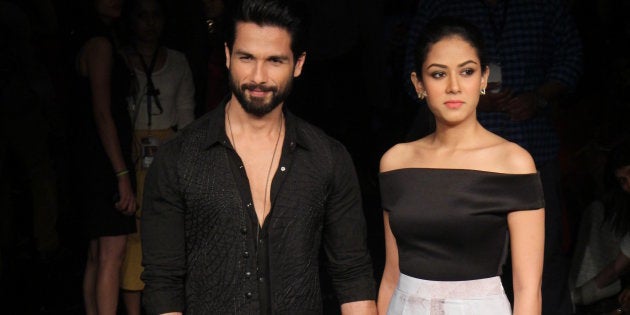 The Shahid Kapoor-Mira Rajput episode on Karan Johar's chat show, Koffee with Karan, was a revelation of sorts.
It'd be fair to say that not a lot of people expected Shahid-Mira to share the kind of chemistry one finds in schmaltzy teen couples and, hence, were pretty surprised.
It wouldn't be too wrong to conclude that the surprise came from the assumption that arranged marriages are a recipe for disaster: how dare they have so much fun when they weren't in 'love' in the first place?
Some wasted no time in condemning Shahid for getting into an arranged marriage ('what right does two consenting adults have to agree to marry each other?') while a Twitter user also pointed out that since Mira was now 'domesticated', she certainly must have 'zero' ambitions in life.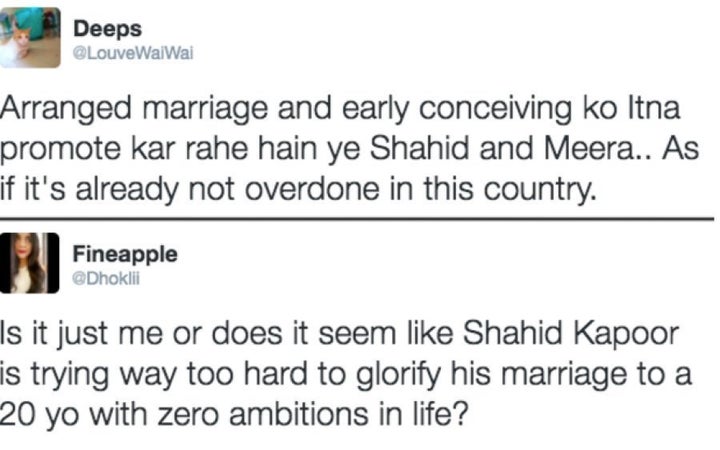 Because a married woman with a kid doesn't have anything else to accomplish in life, right?
BuzzFeed even did a piece on it, saying "Shahid Kapoor's Reasons For Falling In Love With Mira Rajput Have Left A Lot Of People Unconvinced." Because if people aren't convinced, they are surely not in love.
In short, just a regular day on the internet of imposing personal moralities on others in a bid to feel superior.
Obviously, this unique outrage reached Shahid, who responded to it by giving an interview to Mid-Day.
He said, "A mainstream star having an arranged marriage is unique. It is not everyday that a Hindi film hero goes and marries someone no one even knows of. I am an actor. Most parts of my life are up for discussion, by default. It won't stop whether I like it or not. If people cross the line, we do get displeased. But the line itself is wide. We can't be touchy and say, bhai mere baaremein koi baatnahinkarega (I cannot say that people can't talk about me.)
He added that Mira doesn't get worked up about what gets written about them in the press.
"Mira seems pretty chilled out about what's written. My wife decides what she wants to do, where she wants to go, how she wants to go and who is allowed in the house. It is natural. In fact, that's how it should be."