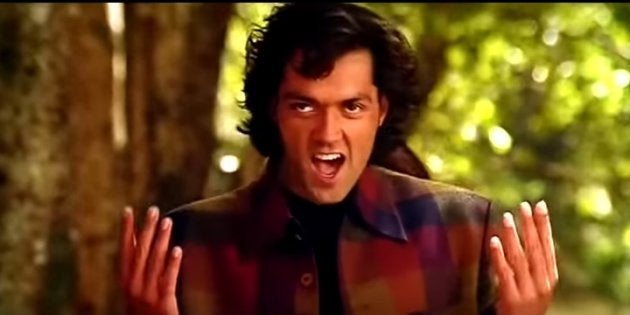 So you thought they were just bizarre dance moves? You thought wrong. Hidden in the depths of those magnificent displays of physical dexterity and stamina are invaluable life lessons. Don't believe us? You decide.
Like this time when Bollywood taught us the importance of looking like we mean business with the guitar, even while playing an imaginary one.
And that it's important to do things differently to stand out from the rest of the crowd. Like this...
Bollywood taught us that it was important to vigorously warm up before any kind of endurance activity.
Or ANY activity at all.
Bollywood also taught us how to keep our sanskaar score soaring no matter where we are...
And the importance of dancing like no one's looking.
At a time when there was no sex ed in school, Bollywood stepped in to fill the education gap...
With a whole extra class on the big finish.
Not to mention, the importance of cleaning up, after. Thoroughly.
Bollywood showed us the importance of making a grand entrance...
And an even more memorable exit.