As 2016 slipped by, everyone heaved a sigh of relief. What could be worse, right? Oh, weren't we in for a surprise!
Although we can only hope that the year ahead is a fruitful and gentle one, there are some things that we cannot wish away. Like misogyny. It is easier to argue with a blatant misogynist than with someone who hides behind the frail veil of 'I stand for gender equality' and carry on defending misogyny.
There are many ways of doing it -- like saying that people who allow women to wear short clothes disrespect them or like the #NotAllMen hashtag. We could go on, but we decided to do a short recap of all the times people have come out as misogynist in this year. Yes, 7 days, to be precise. Not to mention that countless other victims and perpetrators who haven't made it to the headlines or social media conversations. Yes, well, Happy New Year and all that.
1. Bengaluru's 'Night of Shame'
Bengalureans were in for a shock as they welcomed the new year. Hundreds of women, who were out in the streets celebrating the new year, were molested by a mob of men. The mob was inebriated, some of the men were on bikes and some were on foot. Photographic evidence showed women running towards and seeking help from police personnel, as drunk men came after them to grope and drove around recklessly making catcalls.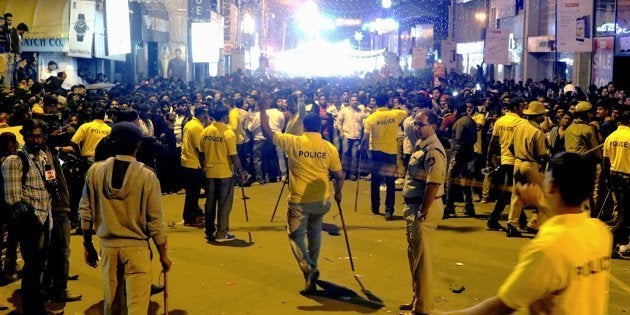 2. Karnataka Home Minister believes that things like this 'happen' on NYE and Christmas
Surely hundreds of women running towards police personnel because inebriated men were on a molestation spree is not a big deal, right? The Karnataka Home Minister, G. Parameshwara said, "It's unfortunate, things like this has happened earlier also. We had installed more than 25 CCTVs, will examine. Bengaluru is safe, just a incident like this does not mean it is not safe. All our officers are working to nab the culprit. Efforts are on to see that such incidents are not repeated again. Such incidents do happen on New Year day and on Christmas. We take a lot of precautions." No, Mr. Home Minister, it is not unfortunate. Unfortunate is when things are beyond your control and not when it a failure of law and order and society as a whole. And such incidents do happen cannot be an excuse.
3. Samajwadi Party's Maharashtra chief, Abu Azmi believes that it is the women's priority to remain safe
Abu Azmi has been on a roll since the Bengaluru incident. He said that partying has never been in our culture. Azmi then went to make matters worse and said, "But, as far as Bengaluru molestation is concerned, women and their guardians must also take precautions and think that security starts at home. Our women must think about their own security themselves." So, Mr. Azmi, does that mean that it is the woman's priority to remain safe and not the man's to not molest? He also thinks that if women wear "half-dress" and come out at night, such things would happen. Not only that, he also believes that people who allow women to wear short dresses do not respect them. As the saying goes: The more you listen to Abu Azmi, the lesser sense he makes.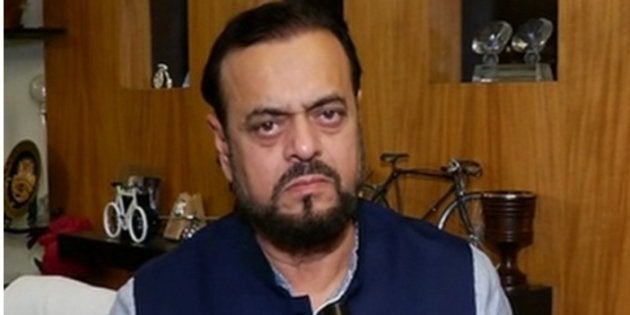 4. Abu Azmi's son Farhan and Esha Gupta argue in the most sexist way possible
After the mass molestation, a very distraught Esha Gupta tweeted this. Now, Gupta's tweet was in bad taste, placing the blame of misogyny on a woman, a dead woman at that who has had nothing to do with the incident, but trust the Azmi men to top everything.
As a reply, an equally upset Farhan Azmi tweeted this:
He then proceeded to say some really ugly things:
(The one who sells her body to earn, we call her a sex worker. But then why do we give respect to the ones who earn in crores just by showing their body?)
Between Gupta and Azmi, feminism is kind of dead.
5. The #NotAllMen hashtag
When women began to voice their opinion about the mass molestation, men decided to defend the real victims in the incident -- apparently, men. So horror of horrors, the new year began with #NotAllMen trending on social media. Ask any of the supporters of the hashtag and they will tell you that they are all for equality but one thing must be understood that not all men rape, not all men molest, and not all men harass and perhaps, that's why we shouldn't be even talking about gender violence?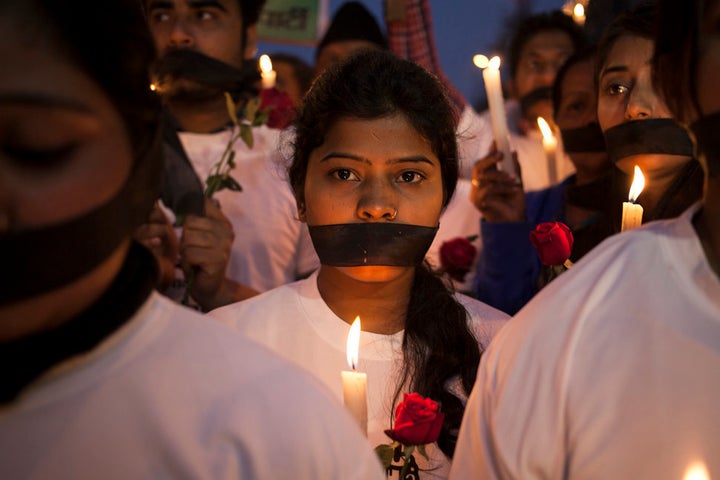 6. A video of two men molesting a woman in Bengaluru hours after the mass molestation emerges
Security cameras captured the horrifying scene where two men accosts a woman, who then runs. One of the perpetrators get off his bike and gropes her after which she is thrown to the ground. As she picks herself up, the men run. The onlookers are of no help. The molesters, however, have now been nabbed.