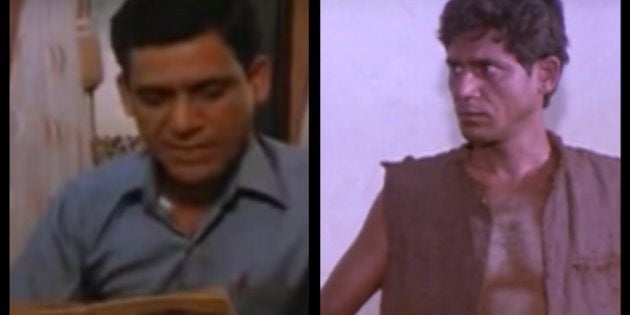 If one were to start jotting down Om Puri's stellar onscreen performances, it would fill a book. His extraordinary talent and successful career was widely appreciated and, among other recognitions, he received the Padma Shri and the Order of the British Empire.
In his early years, Om Puri was known for his eclectic mix of performances and portrayals, many of which were in so-called 'art' or parallel cinema. Later, he was seen in a number of commercial movies in supporting roles. While some of those films sank without a trace, his portrayals invariably caught everyone's attention.
Here, we present a pick of seven of his most memorable roles.
1. Ahuja in Jaane Bhi Do Yaaro (1983)
Although the movie was not an immediate hit, it eventually acquired the status of a cult classic. One of the film's key elements is Puri's portrayal of the shady builder, Ahuja, who helps another builder Tarneja and the corrupt municipal commissioner D'Mello in their unscrupulous dealings. The Mahabharat scene, where the group is onstage with a dead body, is definitely one of Bollywood's most comedic scenes ever. Puri's comic timing makes Ahuja shine in a cast of iconic portrayals.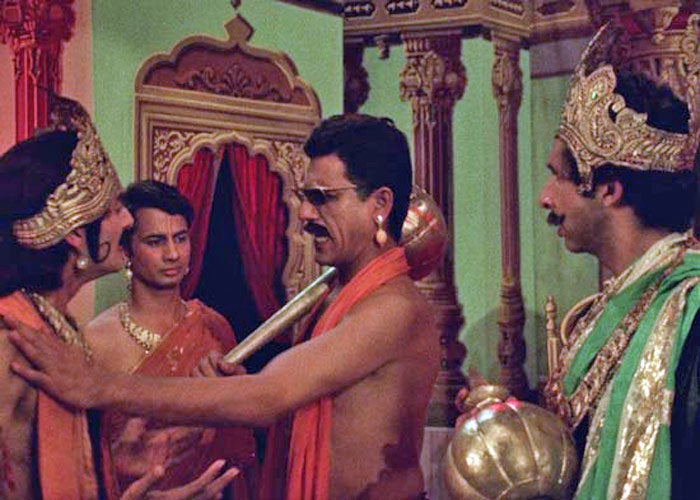 2. Lahanya Bhiku in Aakrosh (1980)
Govind Nihalani's masterpiece narrates the story of a husband whose wife is raped by the landowner. While the wife commits suicide, the husband, Lahanya Bhiku is stunned into silence. He is silent for the entire movie. Puri's expertise as an actor can be perceived in the ending scene where he kills his sister. Apparently Nihalani told Puri that he wanted his expression to be neither neutral nor over-emotional and the result was the cathartic ending.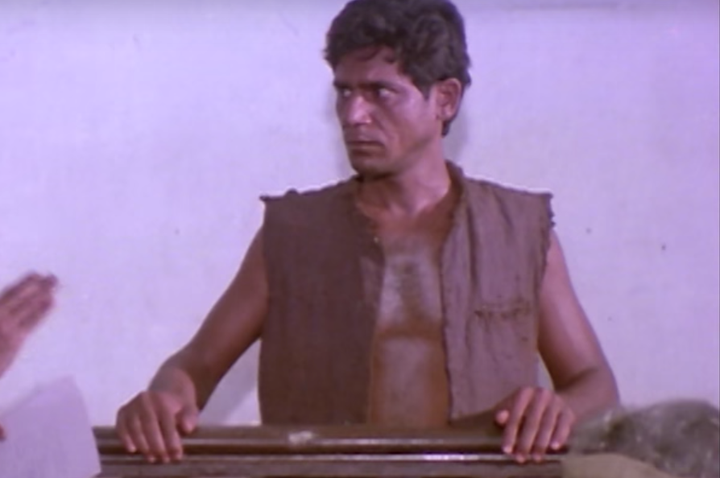 3. Anant Velankar in Ardh Satya (1983)
Another of Govind Nihalani's gems, with Vijay Tendulkar's screenplay as in Aakrosh, was Ardh Satya. The film focuses on the life of Anant Velankar, an honest policeman who has a hard time putting a thug with good connections behind bars. Here is another film where Puri shines as a character whose principles and life are at loggerheads.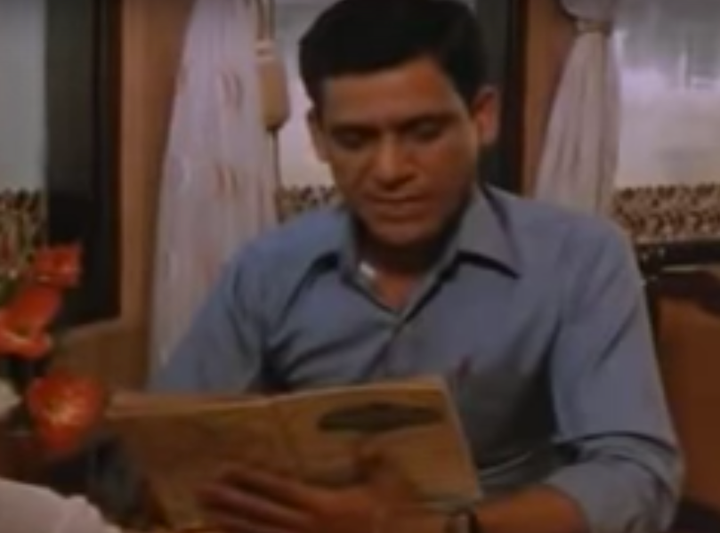 4. Inspector Khan in Pyaar Toh Hona Hi Tha (1998)
The movie has the likes of Ajay Devgn and Kajol, and Om Puri portrays the chana-chewing Inspector Khan in it. His persistent trailing of thief, Shekhar (Ajay Devgn) provides all the flavour there is in this otherwise forgetful film.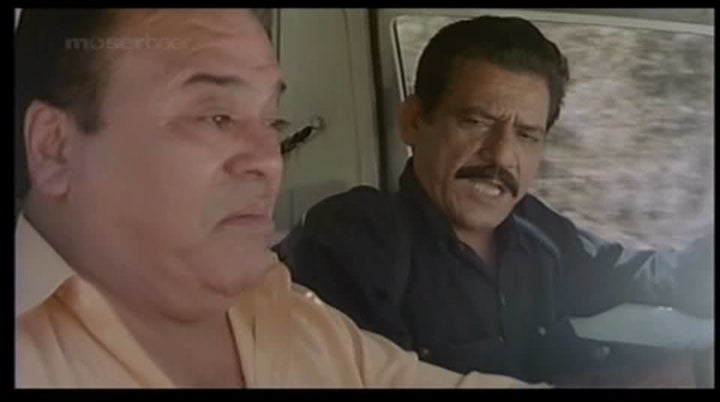 5. Zaheer 'George' Khan in East Is East (1999)
In a role that fetched him a BAFTA, Puri plays the character of a Pakistani who is the patriarch of his family. He is a wife-beating man who does not take dissent well. But since they live in England, the family take in the English culture, something he does not fully appreciate.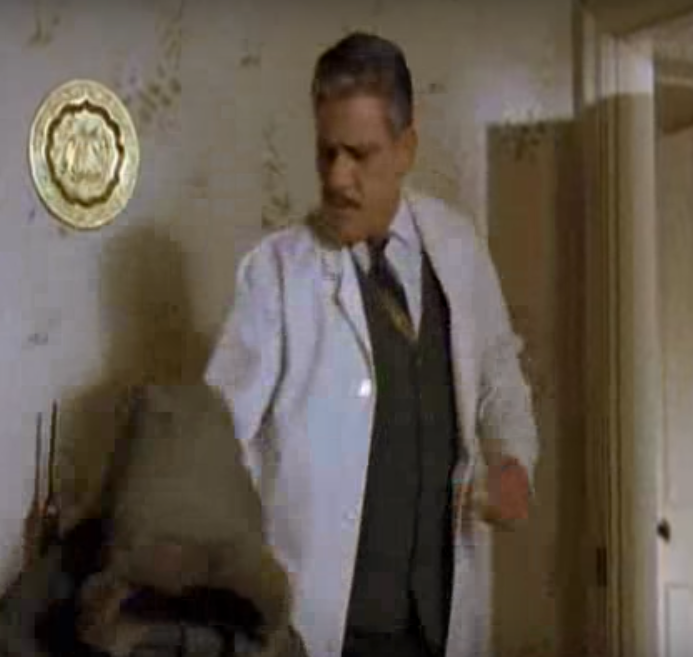 6. Khadak Singh in Hera Pheri (2000)
Hera Pheri, with all its twists and sub-plots, is perhaps one of the funniest movies of recent times. One of its sub-plots revolves around Khadak Singh, an angry village bumpkin who comes to the city looking for Shyam who has swindled him of all his money.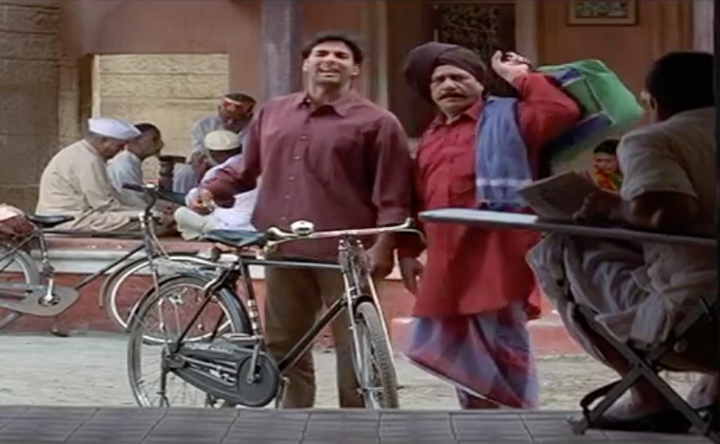 7. Hari Mondal in Arohan (1982)
Puri's portrayal of Mondal won him the National Award that year. Directed by Shyam Benegal, he plays the role of a poor farmer who is fooled by his landlord who makes him a paid labourer in his own land. The movie follows Mondal fighting his lonely battle against the powerful landlord.