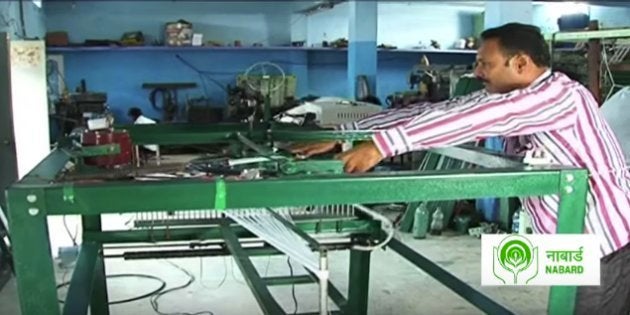 Growing up in a weaver's family made Chintakindi Mallesham well aware of the strenuous process involved in making Pochampally sarees. Just as all traditional sarees, Pochampally sarees too are woven thread by thread by weavers. Mallesham was born in one such family of weavers in Sharjipet, Telangana.
Mallesham's mother endured a lot of pain while making sarees. The process, called asu, would involve winding one's hand around pegs arranged in a semi-circle -- almost 9,000 times for one saree. This left his mother with sore limbs and unbearable pain. When he stopped assisting his mother to join his father in the family business, her health deteriorated. So, he decided to do something about it.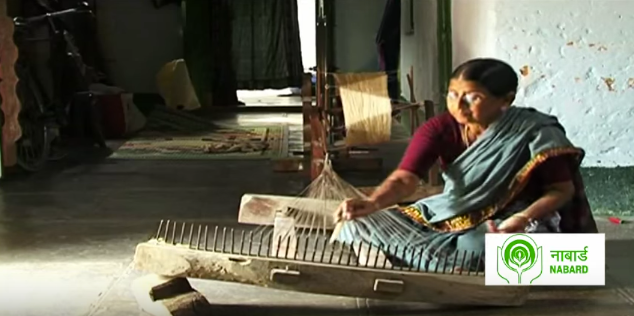 The next eight-years of Mallesham's life, who was a school dropout, were spent in making a device that would ease the process of making the saree. He went to Hyderabad, worked part-time and learnt about machines and how they function. Finally, in 1999, he made a prototype and mounted it on a wooden frame.
One of his friends tested the model and found it much easier to work with than manually weaving sarees. The prototype was then transformed into one that used steel and electronic parts.
The machine, that Mallesham has christened Laxmi Asu machine, after his mother, has made the life of many Pochampally weavers easier. It also takes lesser time to make one saree. Manually weaving a saree would take around 4 hours but with the help of the machine that time has been reduced to an hour and a half.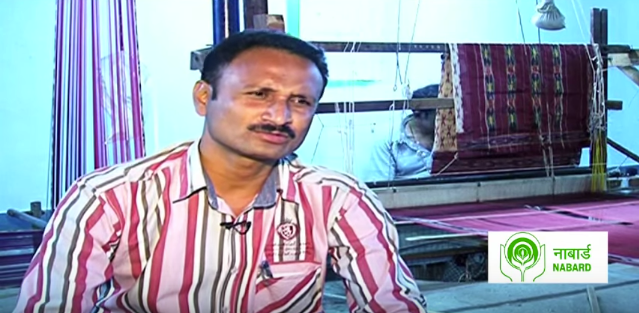 As of now, Mallesham has delivered around 800 such machines. He has even set up his own manufacturing unit where he makes the machines. However, to make and provide 2,000 more machines requires capital.
The government has recognised his efforts. In 2009, the Laxmi Asu machine was recognised as the best grassroots innovation by the the National Innovation Foundation and he was presented an award by the President of India. Mallesham also featured in Forbes magazine's list of seven most powerful rural Indian entrepreneurs. Last year his efforts were recognised by the government again when he received the Amazing Indians Award 2016 by Prime Minister Narendra Modi.
The government even announced a subsidy of 75 percent on the machines during the 12th Five Year Plan. However, all this has not been enough in helping Mallesham make more machines. In order to help the weavers, he has enlisted the help of an NGO, Palle Srujana.
For more details on the fund raiser, you can check here.