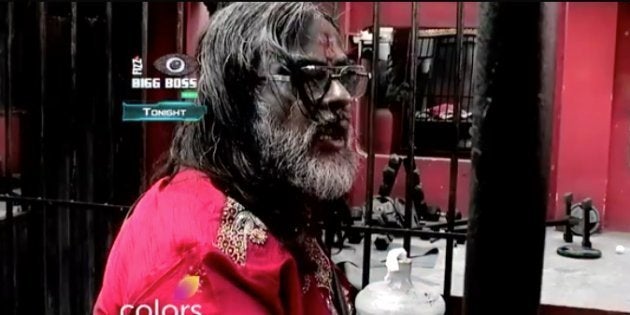 Let's get this straight -- Swami Omji Maharaj is not the most evolved person around. For everyone who has been following the current season of Bigg Boss would realise that his antics stand out even at a show known for its vile content. Would you, however, believe it if we tell you that Swami Om has found another way to make this already-intolerable show more intolerable?
He threw his own urine from a bucket at contestants, VJ Bani and Rahul Mehra.
Speaking of urine, this is not even the first time someone has openly urinated on the show. Another contestant, Priyanka Jagga, peed in her pants when she could not handle the pressure of drinking large volumes of water while rocking a toy horse for a couple of hours straight.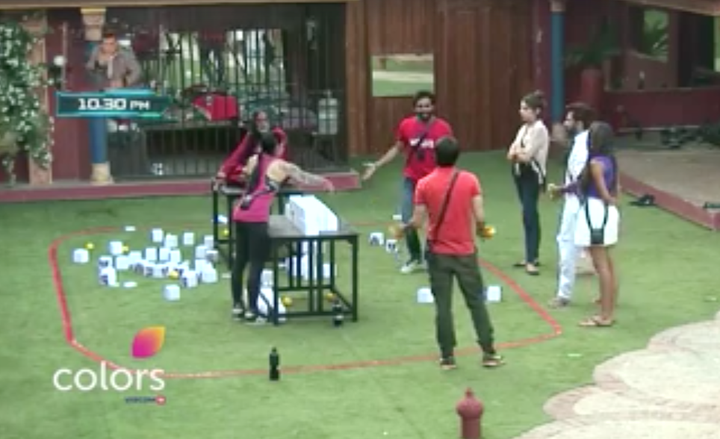 Coming back to Swami Om, his appalling actions were due to a task he was steadily losing. There was a captaincy task held between Bani and the self-proclaimed godman; the winner would become the next captain. All the contestants decided to support Bani in the task.
In the middle of a heated argument between the contestants, Swami Om goes and brings out what is a container full of his own urine and splashes it on Bani and Rohan. When they realise what is happening, the contestants push and lock him inside the prison. It is literally impossible to keep track of why and what is happening.
Swami Om has been asked to leave the show.
Colours TV put up a clip of how that astounding series of events unfolded.