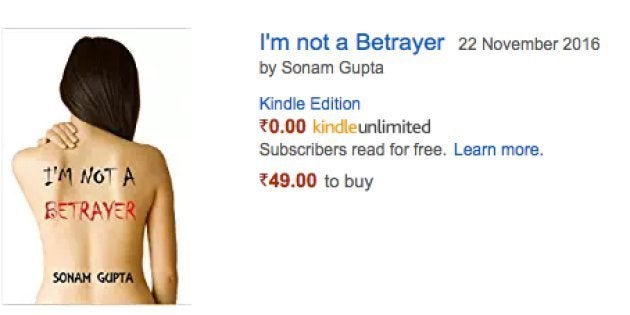 The year 2016 will be remembered for a long time for PM Modi's surprise ban on ₹500 & ₹1,000 currency notes, aimed at ending India's black money menace. Amidst the ensuing chaos and the long waits outside banks and ATMs, social media still managed to find some humour in the situation.
Soon after, an old ₹10 note surfaced on the Internet with the words, 'Sonam Gupta Bewafa Hai' (Sonam Gupta is unfaithful), scribbled on it in Hindi.
And the Internet lost its s**t over it.
Such was the magnitude of the trend...

Now, after the storm seems to have settled, a Twitter user brought this to our attention. Yes, a book titled, "I'm not a Betrayer".
At first glance, the book appears to be a satirical take on the meme; basically a harmless parody. But a closer read of the description reveals something more.
About the book:

My name is Sonam Gupta. You must have heard about me. Yes, I'm the one whose name you see on the currency notes. I'm the one who has flooded several Facebook timelines. And I'm also the one who is making to news headlines these days.

But, what people say about me is not true. I'm not a betrayer. If you are looking for a betrayer, it is this society, the mentality and the times we are in. I'm just another girl. A girl like anyone, who had desires, who was apple of their parents' eye and who had a dream to win the world.

Like so many, I too chose to fulfill my parents' desires. I chose a life they wanted me to live. I chose a smile on their lips, over my dreams. Does that make me a betrayer? I don't expect an answer from you. But then, I don't want you to judge me either. I want a little time of yours. Will you sit with me for a while? Will you trust me until you hear me? Will you listen to my story? If your answer to these questions is a yes, let me tell you my story.
"Sonam Gupta entered our lives on social media," wrote Vishal Bheeroo, a reader, in his review of the book. "But, Sonam Gupta is not just a name but the story of a common woman who faced the ire of a society, patriarchal in nature, pushing her to marry a stranger to fulfill vows and witnessed the massacre of her body every single night. Isn't it the story of millions of women across India?"
Meanwhile, book reviewers on Amazon India called the book, "A must read for it's a story of a woman that hits us hard in the face."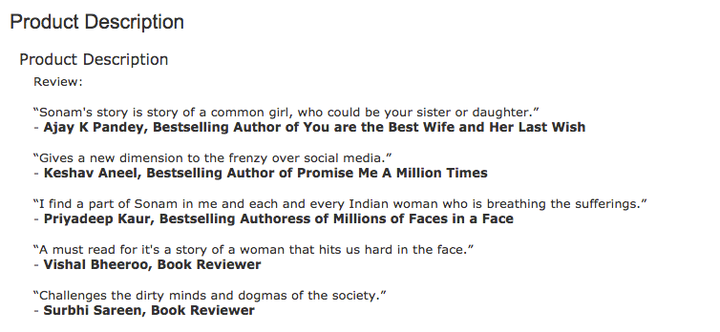 The book seems to be getting a lot of rave reviews.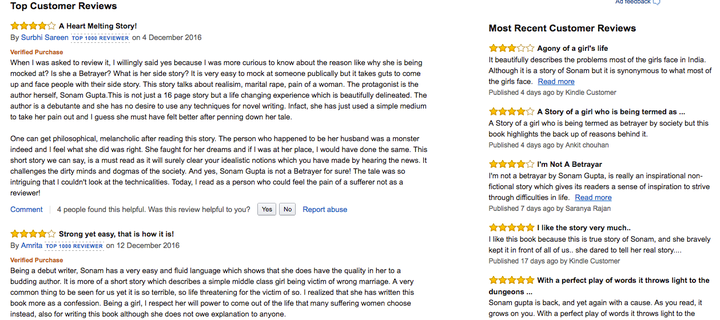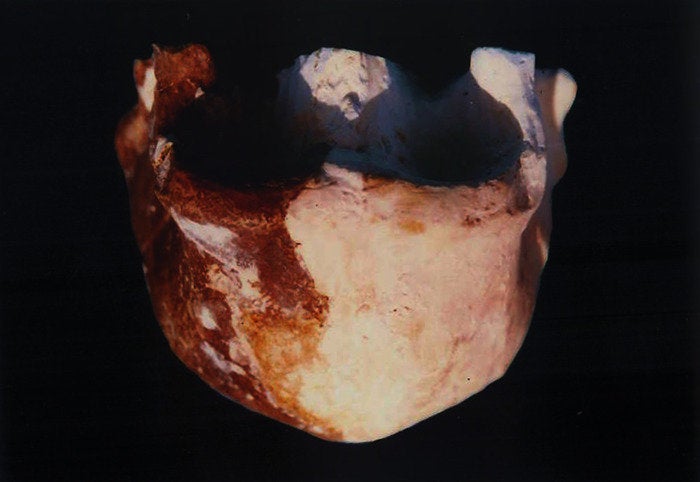 'Indica: A Deep Natural History Of The Indian Subcontinent' Is More Compelling Than Sci-Fi