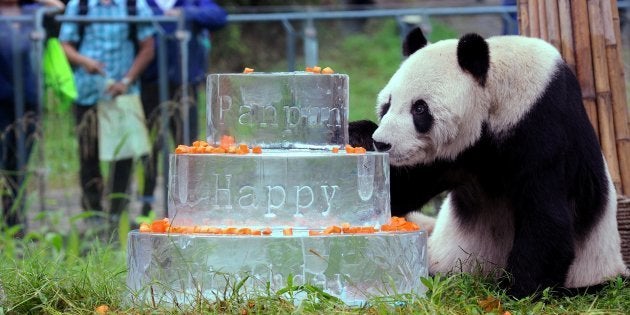 Pan Pan, the world's oldest known male giant panda, died Wednesday in Chengdu, China, at the age of 31.
According to state-owned broadcaster Xinhua, the so-called "panda grandpa" is singlehandedly responsible for a large portion of the world's panda population, which was in steep decline at the time of his birth in 1985.
With more than 130 descendants, Pan Pan's offspring account for a full 25 percent of the world's captively bred panda population.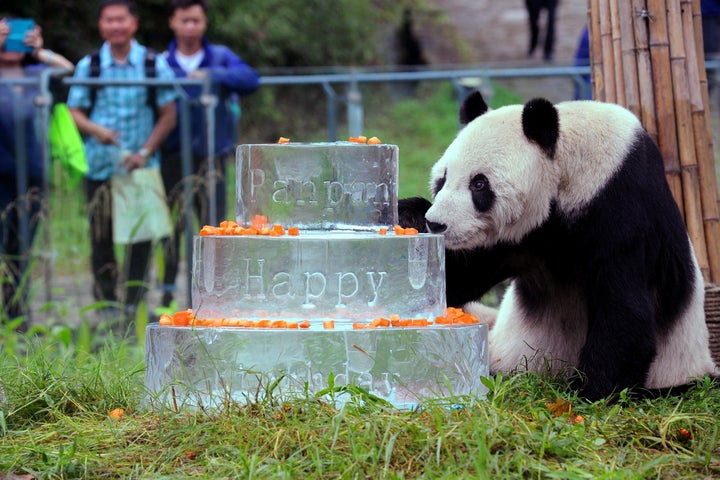 "Pan Pan was the equivalent to about 100 human years, but he had been living with cancer and his health had deteriorated in the past three days," Tan Chengbin, a keeper at the China Conservation and Research Center for the Giant Panda, told Xinhua.
Pandas in the wild typically live around 20 years, though Xinhua notes they tend to live longer in captivity. The oldest known female panda in the world, Basi, is 36.