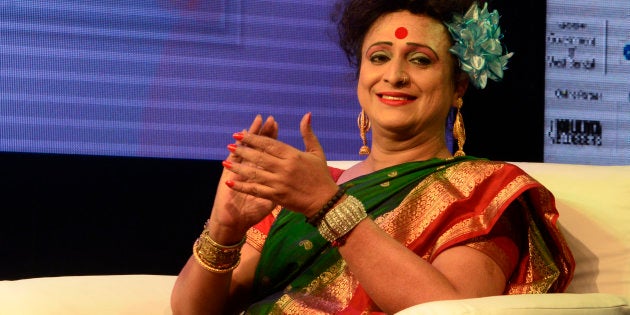 A year and a half ago, when Manabi Bandopadhyay was appointed the principal of a prestigious women's college in the Nadia district of West Bengal, she summed up her journey to Hindustan Times as "a long battle against ignorance". In about 18 months, she had all but given up that fight by resigning from her position on 27 December, citing lack of cooperation from her colleagues as her primary reason to quit.
Bandopadhyay, who was born male and given the name Somnath by her middle-class family, is the first transgender person to have earned a doctorate in West Bengal. The only son and youngest among three children, she had to stand up to harassment by her peers all her life, including strong opposition from her father.
In 2003, she underwent an expensive gender reassignment surgery and became a woman. But her choice of gender did not make life any easier. Suddenly, after being taunted for being feminine all her life, she was asked to register as a male lecturer when she landed a job at the Vivekananda Centenary College in Jhargram. She also found it difficult to rent a house to stay with her family there.
While the students were not hostile to her presence in the classroom, the student union leaders were not too pleased. "Call it disinterest or broadmindedness, my students seemed more comfortable in my saree-and-salwar-kameez avatar," she said in an interview with The Indian Express in 2011. "Perhaps...the kohl looked better on me," she added wryly.
What Bandopadhyay's droll humour doesn't convey is the trailblazer she has been, in her personal as well as professional lives.
In 1995, she started the first magazine for transgender people -- Ob-Manab, or sub-human -- in Bengali, which, in spite of its low circulation, still remains alive. Before the Supreme Court recognised the third gender as a legitimate choice of identity and the bill to protect the rights of members of the community was tabled in the Rajya Sabha in 2015 and 2016 respectively, Bandopadhyay had crossed many hurdles by her sheer grit.
Having put a premium on education since her early years as a means of moving into the mainstream and a life of dignity, she earned an MA and a doctorate in Bengali literature. She had a college lecturer's job and became an exceptional figure in her community, which, to this day, is stigmatised by society.
Hijras, as transgender people are called in India, are mocked for their mannerisms, feared for their dark powers and labelled as only suitable to begging for alms by singing and dancing. To dream beyond these stereotypes and aspire to a life of respect is a rare feat in a society that is unfair and prejudiced out and out.
But Bandopadhyay demanded nothing less than what she deserved -- respect and dignity as any human being. Her long struggled paid off and she crossed several milestones.
Last year, the 51-year-old was made the Vice-Chairman of the Transgender Development Board to liaise with the government of West Bengal on a new policy for transgenders in the state. Around that time, she also joined her latest job, as the principal of Krishnagar Girl's College, where she was warmly welcomed by both teachers and students. In a little over a year, the scenario had turned so ugly that Bandopadhyay admitted she was "defeated", her hopes for the institution had been dashed.
"All of my colleagues went against me. Some of the students went against me. I tried to bring back discipline and an atmosphere of education in the college. Most probably, that is why they went against me. I always got co-operation from the local administration, but never got it from my colleagues and students," she said. "I feel tired due to the agitation and gherao by the students and teachers. I faced a lot of legal notices from their end."
In her personal life, Bandopadhyay has faced several trials too, apart from the bullying from her peers and resistance of her family to her sexual identity. She was married to a man briefly, before he grew uncomfortable with the nosiness and jeering of neighbours.
"My husband suddenly seemed to wake up to the fact that I was a transgender after we got married. It reminded me of those people who eat beef knowing what it is and then claim to be shocked and claim that they ate it without knowing it was cow meat," she said in an interview last year.
She also adopted a son and gave him her name -- Debashish Manabiputro.
You can hear speak about her incredibly brave but heartbreaking journey in this video.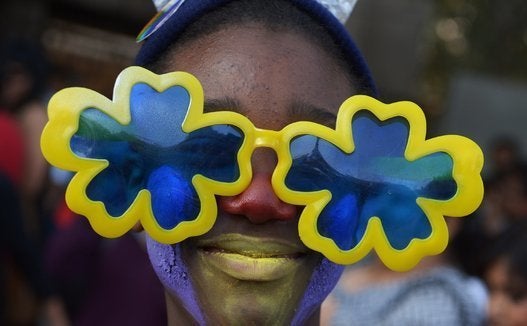 India's LGBT Movement: A Timeline