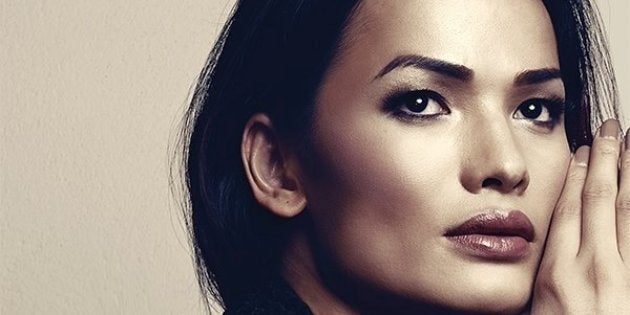 When she was growing up in a village in Nepal, Anjali Lama had never even heard of the world of fashion and modelling. Yet, earlier this month, the 32-year-old became the first-ever transgender model to be selected to walk the ramp at the Lakmé Fashion Week, one of India's top fashion events.
"In our village, nobody knew anything about fashion or modelling," Lama told HuffPost India. "Even going to a sheher (town) was a big deal."
Born as Nabin Wabia to a farming family in the village of Nuwakot in Nepal, Lama was confused about her identity as a child, but kept quiet. "I thought I would spend my life farming like my father and brother," Lama said. But destiny had other plans.
In 2003, Lama came to Kathmandu after finishing school, doing various odd jobs to pay for college. It was there that she discovered her identity as a transgender person and her calling as a model.
One day, she came across a group of transgender persons wearing make-up and going to a nightclub."I was dressed like a boy at the time and told them I wanted to become like them," Lama said. The group introduced her to Blue Diamond Society, an LGBT rights organisation in Kathmandu that played a major role in helping Lama come out.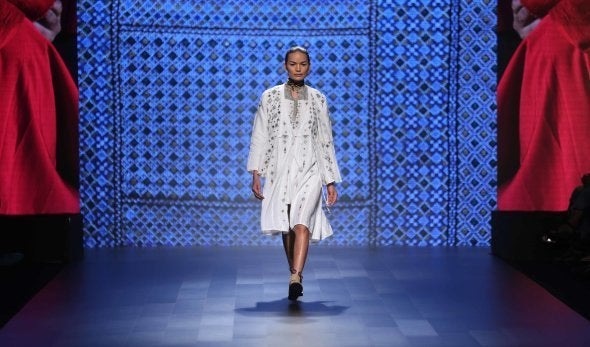 In 2005, Rabia changed her name to Anjali Lama, a moniker that was given to her by the transgender community in Kathmandu. Five years later, she decided to undergo a sex-change operation, a transition that was challenging both physically and financially. Everyone in her family except her mother cut off all ties with her. It is only now, after her selection in the Lakmé Fashion Week, that they've reached out to her again.
"In our village, nobody knew anything about fashion or modelling. Even going to a town was a big deal."
Lama's first break came in 2009, when a national magazine in Nepal called Voice of Women featured her in a photo shoot on Kathmandu's transgender community. Encouraged by friends, she decided to pursue a career in the fashion industry and underwent training at a local modelling agency. Initially, she was rejected in many auditions simply for being transgender.
"I did not get any work even after the training. When I asked my agency owner why I wasn't getting selected, he said it was because of my transgender identity," Lama recalled. "When I asked the same question to judges at fashion shows, they told me that though my performance was good, I wouldn't have been accepted."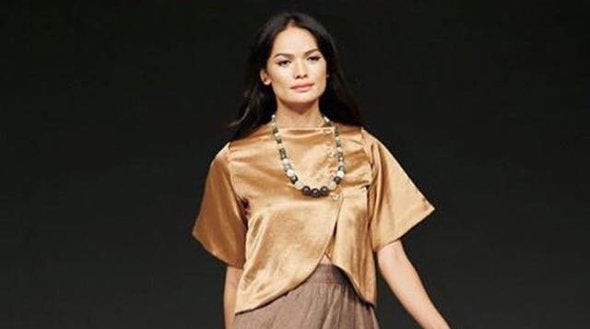 Lama persisted, even doing several shows for free, gradually earning a name for herself as Nepal's first transgender model. "Then my friends told me to try for international fashion shows," Lama said. "I didn't have the strength or the money to audition for global shows, but Lakmé Fashion Week in India seemed doable."
Last year, she auditioned for the Lakmé Fashion Week Summer/Resort 2016 but was rejected. Initially dejected, Lama worked hard at her second attempt, studying international models to learn how to do makeup, pose and dress. "When I went to audition again, I was confident that I would get selected," she said.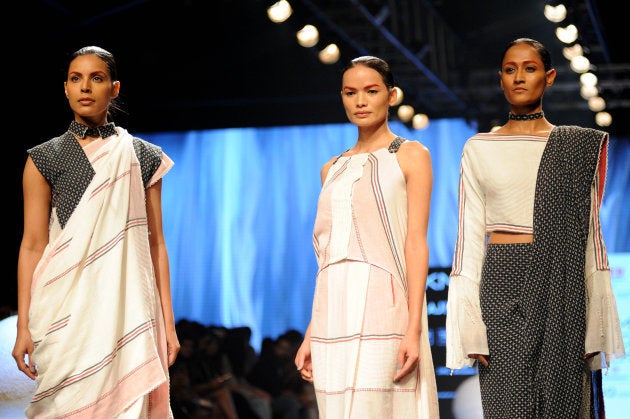 The hard work paid off. Lama was selected for the Lakmé Fashion Week Summer/Resort 2017 after an audition with 100 other aspirants, giving her the first break in India. She has since shifted to Mumbai to prepare for her big moment.
Her dream is to work with Manish Malhotra. "He was the only designer whose name I knew in Nepal," Lama said. "Eventually, I hope that I can participate in all the major fashion weeks and win a brand campaign."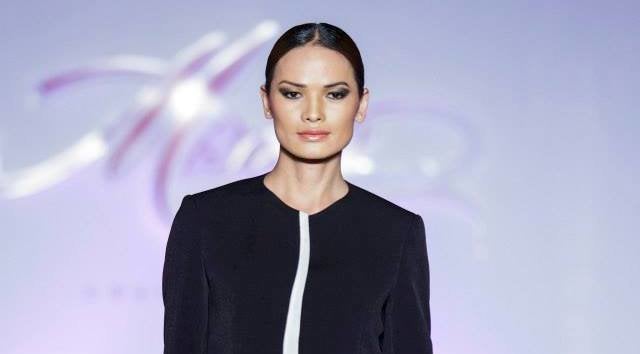 When she finally walked down the ramp at Lakme Fashion Week in Mumbai on February 2, Lama was creating history and breaking many stereotypes. While transgender rights activist Laxmi Narayan Tripathi and three transgender rights dancers participated in Lakmé Fashion Week as showstoppers in 2016, Lama is the first transgender model to be actually selected to walk the ramp after auditioning in India.
"Fashion has the possibility to turn around the psychology of even the most rigid minds," Lama said. "I think fashion can be a modern-day vehicle of change."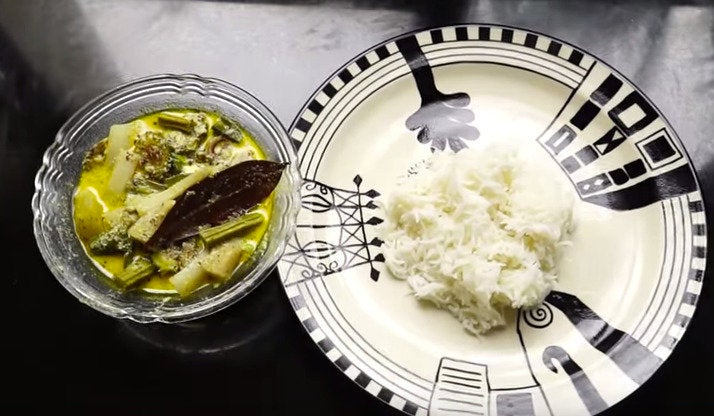 20 Bengali Vegetarian Dishes That Can Give Meat, Fish A Run For Their Money