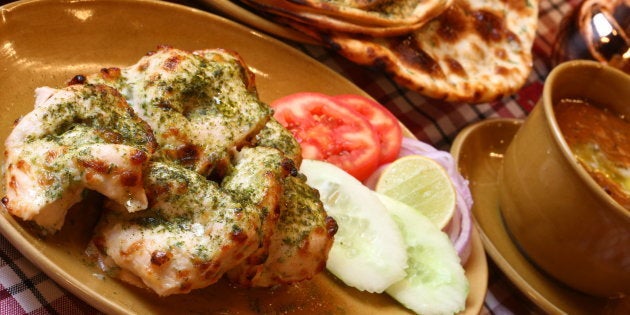 Old habits die hard. Indians consumed more north Indian and Chinese food than any other cuisine in 2016, according to Zomato's year-end consumer trends report. The other popular cuisines in different cities reflected a preference for the familiar as well, with Kolkata opting for Bengali fare, Bengaluru for south Indian food and Hyderabad for biryani.
According to the food discovery and ordering website, Delhi has the maximum number of restaurants among all the cities it is present in, numbering at 15,600. Delhi also spent the maximum amount of money on an average order (Rs 522), and Pune spent the least (Rs 362). However, Kolkata seems to be more obsessed with its food than the Indian capital, with 85 food photos per 1000 users being put up on the website, the highest for any city.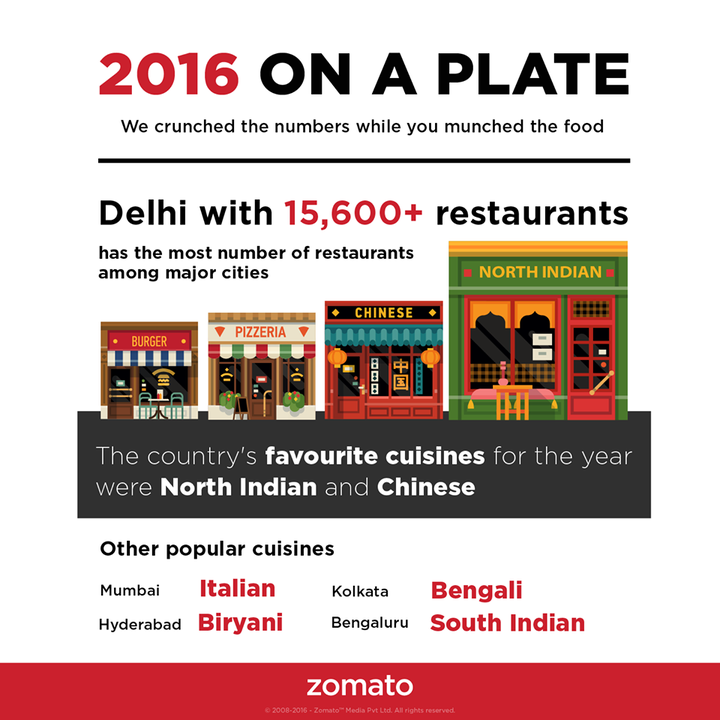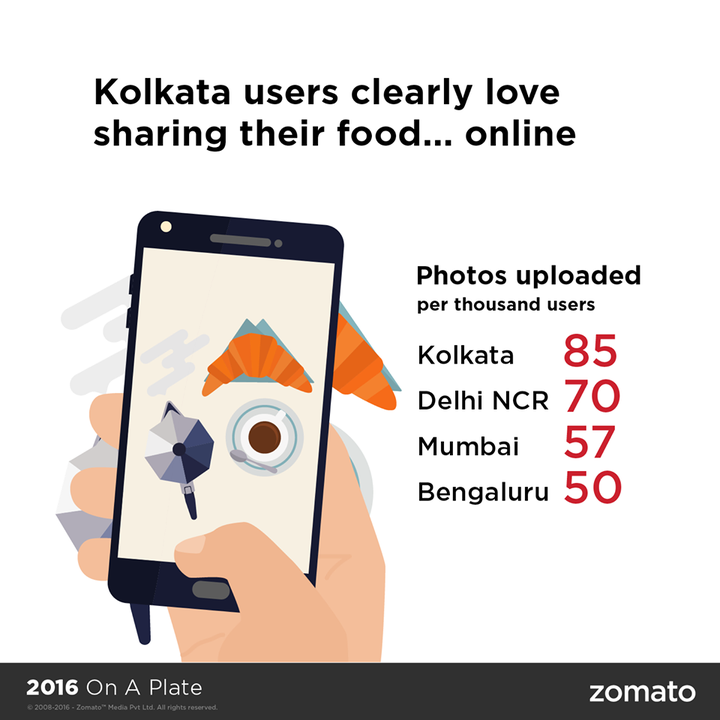 The big surprise in the report is that after demonetisation, Zomato's orders increased by 20 percent, while cashless payments grew by a whopping 512 percent.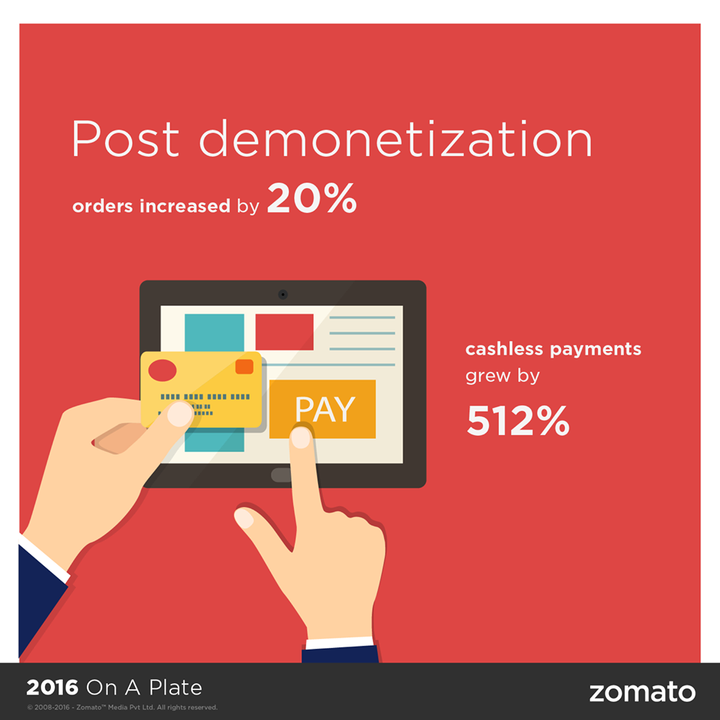 Zomato also revealed that there were variations in the dishes people looked for at different times of the year. While biryani was the most sought after dish during Eid, demand for buffet peaked during new year's eve. Pizza remained a highly-searched option throughout the year. Dinner was the most ordered meal of the day, followed by lunch and breakfast, with the website getting its highest traffic between 8 and 9 pm. Weekends seem to be especially popular for eating out -- Zomato gets 1.5 times more visits on Sunday than on other days.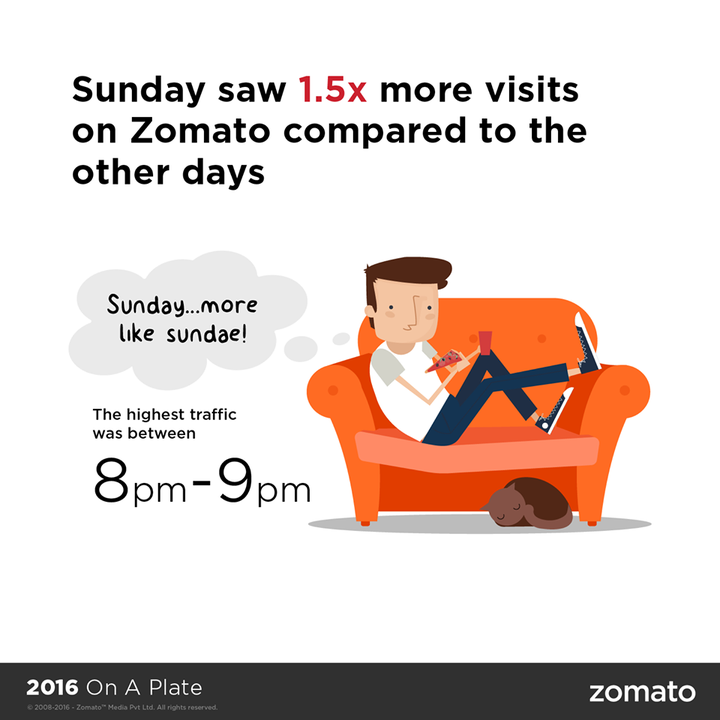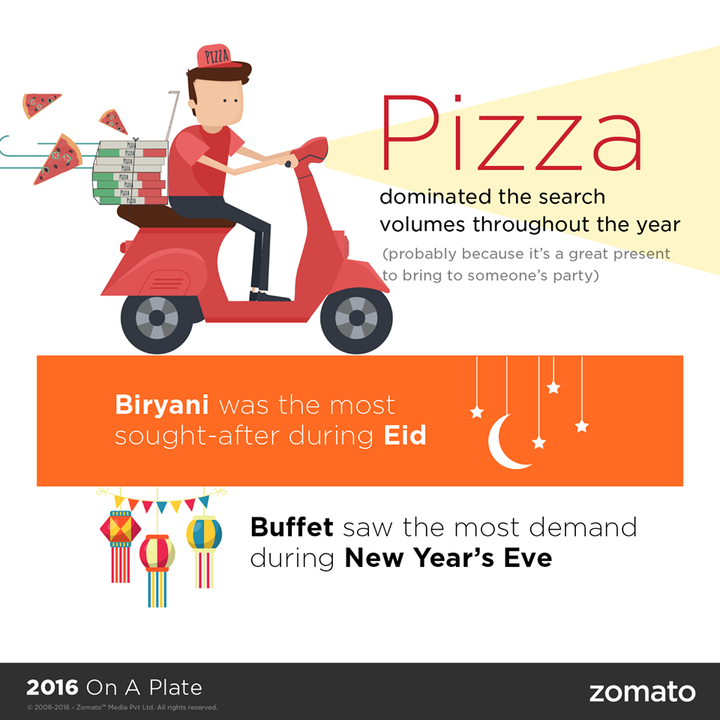 On an average, Zomato users spent between ₹500 and ₹1,000 on a meal for two. The lowest order of the year was from a user who ordered a ketchup sachet for ₹6, while the most expensive order was for an exorbitant ₹37,000. A Delhi-based user ordered food online 586 times between January and November 2016.