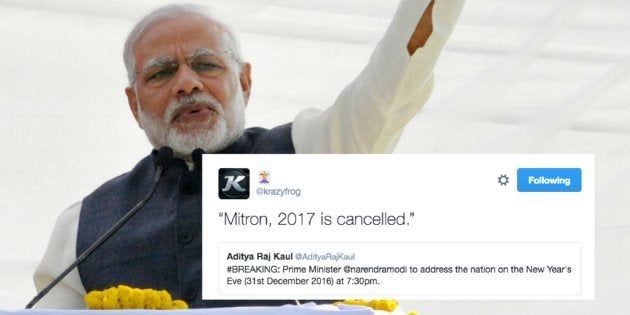 On November 8, Prime Minister Narendra Modi addressed the nation and announced the scrapping of ₹500 and ₹1,000 currency notes in a move aimed at curbing black money and corruption.
Going by several reports, PM Modi is likely to address the nation on December 31, a day after his 50-day deadline for the completion of the demonetisation process draws to a close.
While news outlets were uncertain about the exact time of his speech, others wondered if he would speak on the steps taken to deal with the aftermath of demonetisation.
Social media, as usual, was quick to seize the news and there were plenty of speculations about Modi's speech.